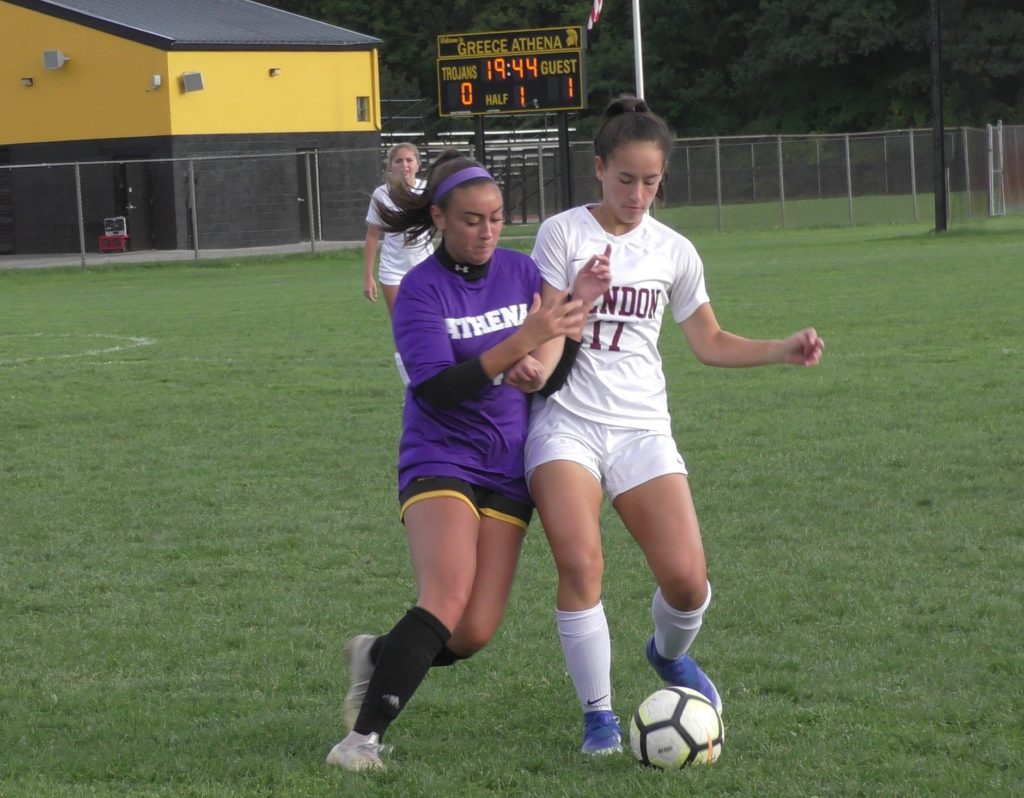 By PAUL GOTHAM
ROCHESTER, N.Y. — When they met earlier this season, the Pittsford Mendon girls soccer team took a three-goal lead at halftime over Greece Athena. The Trojans trimmed that deficit to one before Mendon (10-2-0) held on for the victory.
Friday afternoon, the Vikings again took a lead after the first 40 minutes of play. This time there was no rally.
Three different players found the back of the net and Mendon (No. 16 NYSSWA Class A) cruised to a 3-0 win.
Kira Bolanos and Maya Larimer connected 18 minutes apart for a 2-nil lead at the break. Jo Merkel added an insurance tally late in the second half.
Bolanos scored her second goal of the season with an assist from Grace O'Hara. Larimer connected for the first time. Lauren DiMarzo collected her seventh helper of the year.
Janel Eckl assisted on Merkel's first marker of the campaign.
Ary Lougher made eight saves for the shutout. It was Mendon's second straight clean sheet and fifth on the year.
O'Hara leads Mendon with 13 goals and five assists.
Athena fell to 2-9-1 with the loss.