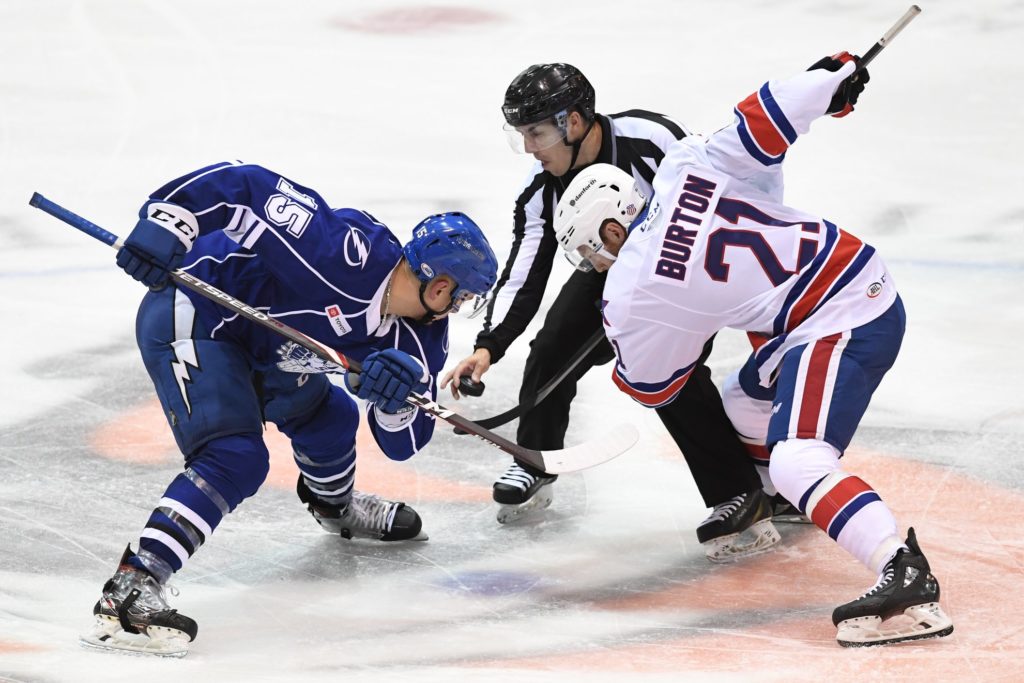 By KEVIN OKLOBZIJA
A new hockey season means … rule changes
Here's a quick look at what's new in the AHL (and NHL):
If your helmet is knocked off …
A player must either return to the player's bench, or retrieve his helmet and put it back on "in a reasonable amount of time."
The interpretation by referees is that they very likely will allow a player to complete a play. For example, if a helmet comes off in a net-mouth scramble, the player most likely will be able to sweep in a rebound even if he's without his helmet if it's a continuation play. It will be the referee's judgment.
Choose your faceoff circle
After an icing, the attacking team will choose the left or right circle for the faceoff.
If a center is particularly good on draws in the left circle, they'll go to that dot for the faceoff. It's another minor adjustment to penalize the team icing the puck, and perhaps give a slight advantage to the offense.
Clear definition for high sticking double minors
The rule now states "when a player carries or holds any part of his stick above the shoulders and makes contact with his opponent's neck, face or head so that injury results, in the manner of drawing blood or otherwise."
Eliminating goalie hijinx
If the goalie deliberately dislodges a goal post during the course of a breakaway, a goal will be awarded.
No team can change lines if …
A player from that team unintentionally dislodges the net or if the goalie freezes the puck that has been shot from behind the center red line.
Again, the other team will choose the circle for the faceoff.
Breaking ties in the standings
The first tiebreaker is now regulation wins, followed by regulation plus overtime wins, total wins, head-to-head points, goal differential, head-to-head goal differential and finally in-conference record.