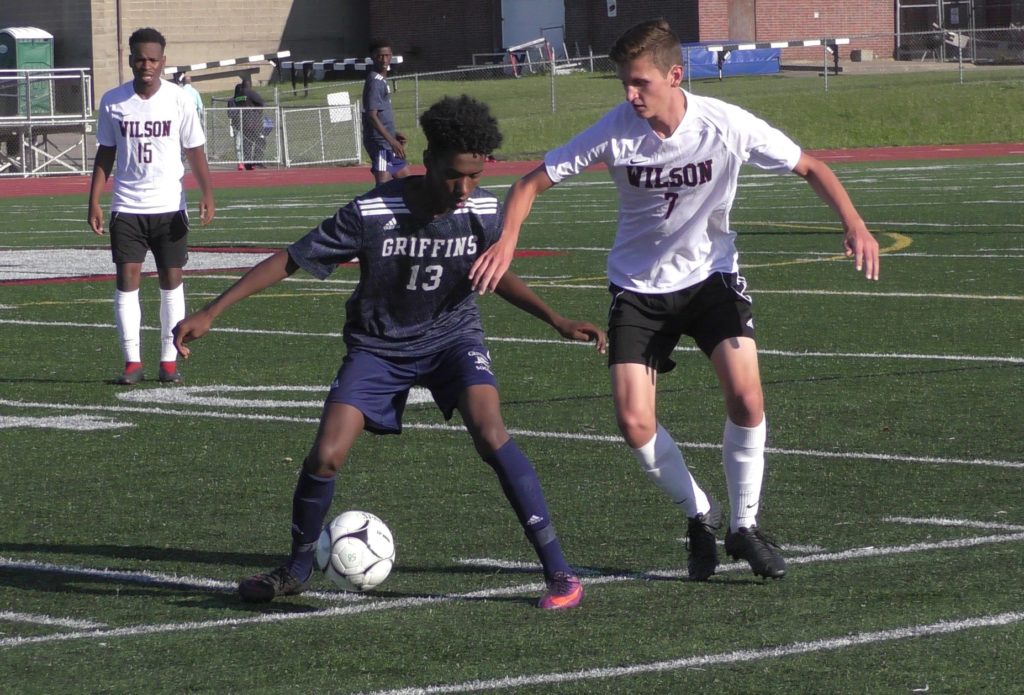 By PAUL GOTHAM
ROCHESTER, N.Y. — Mandip Rai netted a pair of second-half goals, and World of Inquiry/School No. 58 outlasted Wilson Magnet, 4-1 in Rochester City Athletic Conference (RCAC) action Monday at the Trent Jackson Athletic Complex on the campus of Franklin High School.
Rai took advantage of a second-chance opportunity to five the Griffins a 3-1 lead in the match's 65th minute. The junior attacker scored on a breakaway 13 minutes later to put the game out of reach.
World of Inquiry improved to 3-1-0 with the win after falling to Aquinas in its most recent outing on Saturday.
Mandip Rai takes advantage of a second-chance opportunity to give World of Inquiry a two-goal lead. 15:01 remaining WOI 3 @wildcats_wilson 1 pic.twitter.com/sDOy7GRKFI

— Paul Gotham (@PickinSplinters) September 9, 2019

"This was a huge test for us," said World of Inquiry head coach Rich Paufler. "After our loss on Saturday, I had concerns about the mental fitness of this team. To come out today, get together and to fight for that was a great feeling."
In a game in which they did not trail, Joe Mohamed gave the Griffins a 1-nil advantage when he redirected a n Ehlermoo Tong corner kick in the 26th minute.
Joe Mohamed gets World of Inquiry on the scoreboard when he redirects Ehlermoo Tong's corner. WOI 1 @wildcats_wilson 0 14 to go in the half. pic.twitter.com/JI9XhSycgm

— Paul Gotham (@PickinSplinters) September 9, 2019

Isaac Hakizimana gave WOI a lead it did not surrender less than 12 minutes into the second half when ran down a Nay That diagonal lead and slotted the eventual game winner just inside the left post.
World of Inquiry strikes on the counter. Nay Thar plays the diagonal. Isaac Hakizimana finishes. WOI 2 @wildcats_wilson 1 28:36 remaining pic.twitter.com/Y4OPWExOCk

— Paul Gotham (@PickinSplinters) September 9, 2019

"Joe and Isaac bring every day," Paufler said of the duo that has combined for five goals and three assists  in the early going this season. "It's who else is going to step up. That's what's going to be the key to this team. We have some new players. I'm still learning some of the new players, and the players are learning. We are a work in progress as always to be better off toward the end of the season."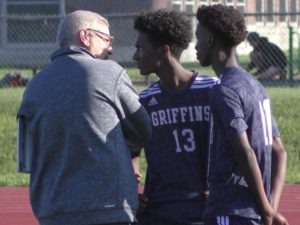 The two teams have split the season series both of the past two seasons.
"That something we talked about for sure," Paufler said of the most recent results in the head-to-head series. "It's a rivalry game, All of the city games are, but certainly Wilson brings it every time we play."
Ali Osman leveled the match for Wilson the 35th minute.
Hakizimana and Nay Thar both had an assist for WOI.
World of Inquiry hosts Bishop Kearney on Thursday.
Wilson (0-1-0) hosts Palmyra-Macedon on Thursday.