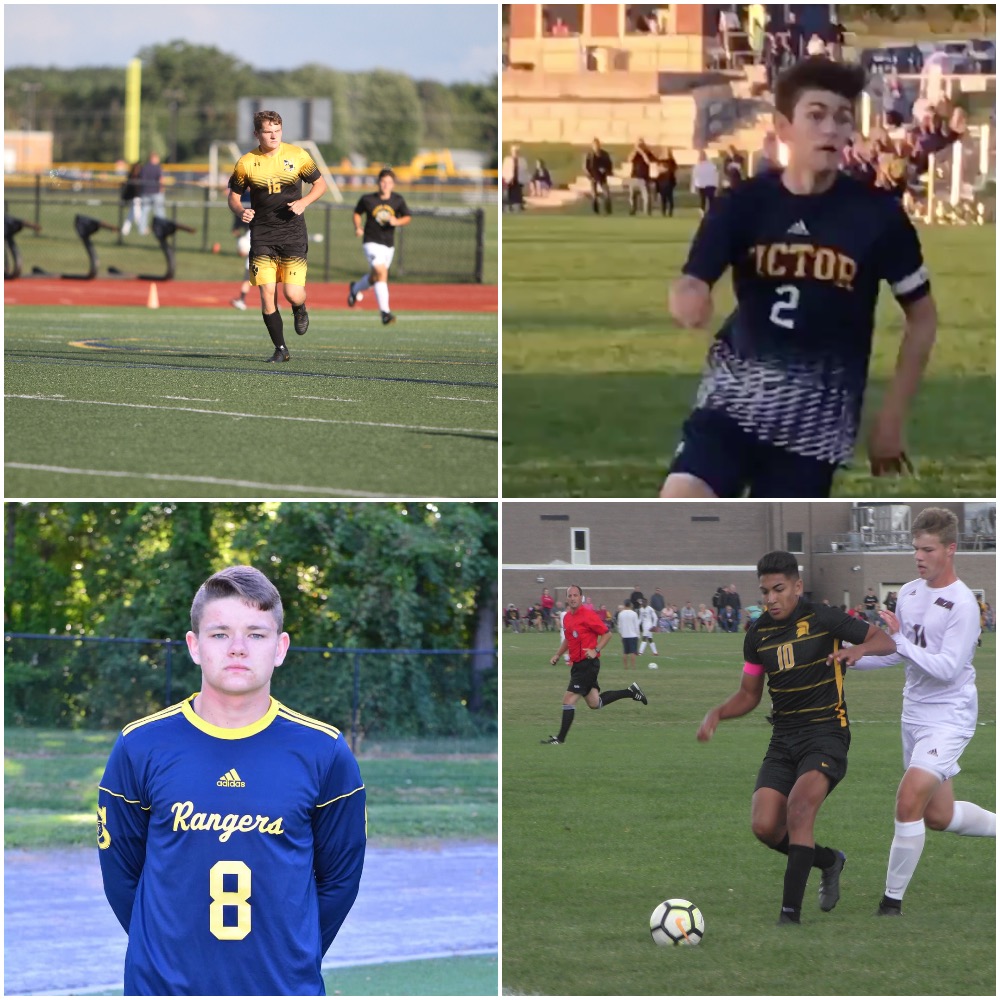 By PAUL GOTHAM
ROCHESTER, N.Y. — Othman Belhseine climbed to the top of the Greece Athena all-time scoring list. Justin Graham paced Victor in a pair of wins. Frants Valodzka helped Spencerport outscore opponents 10-0. Gunnar Wetzel keyed the Honeoye Falls-Lima offense in two wins. Monroe County named the four Players of the Week (September 2-8) for their respective divisions.
Graham finished with four goals and an assist to earn Division I Player of the Week. The senior followed a one-goal performance in a win over Brighton with a hat trick and one assist in a 4-1 win over Webster Schroeder. With the victory over Schroeder the Blue Devils improved to 3-0 on the season. Victor dropped a 1-0 decision to Fairport to close the week. Victor hosts Rush-Henrietta in an early-season showdown Wednesday at 6:30 PM.
Valodzka collected two goals and two assists to grab Division II honors. The senior attacker netted the first two markers and had an assist in Spencerport's 5-0 win over divisional rival Irondequoit to start the week. He added a helper in another DII game, the Rangers 5-0 triumph over Churchville-Chili. Spencerport hosts Gates-Chili on Wednesday for a 6:15 PM start.
Belhseine scored three goals in three Greece Athena wins last week. His third goal of the seven-day stretch came against crosstown rival Greece Arcadia and was the 36th of his career – tops on the all-time Greece Athena list. The senior attacker also had an assist. Athena plays at Pittsford Mendon on Wednesday.
Wetzel had three goals and two assists to earn Division IV POTW. The junior midfielder delivered the equalizer in a tie with 2018 Class AA finalist Rush-Henrietta. Wetzel followed that performance with two goals and two assists in a win over Batavia. HF-L travels to Greece Olympia to take on the Spartans in a 4:30 PM start on Wednesday.