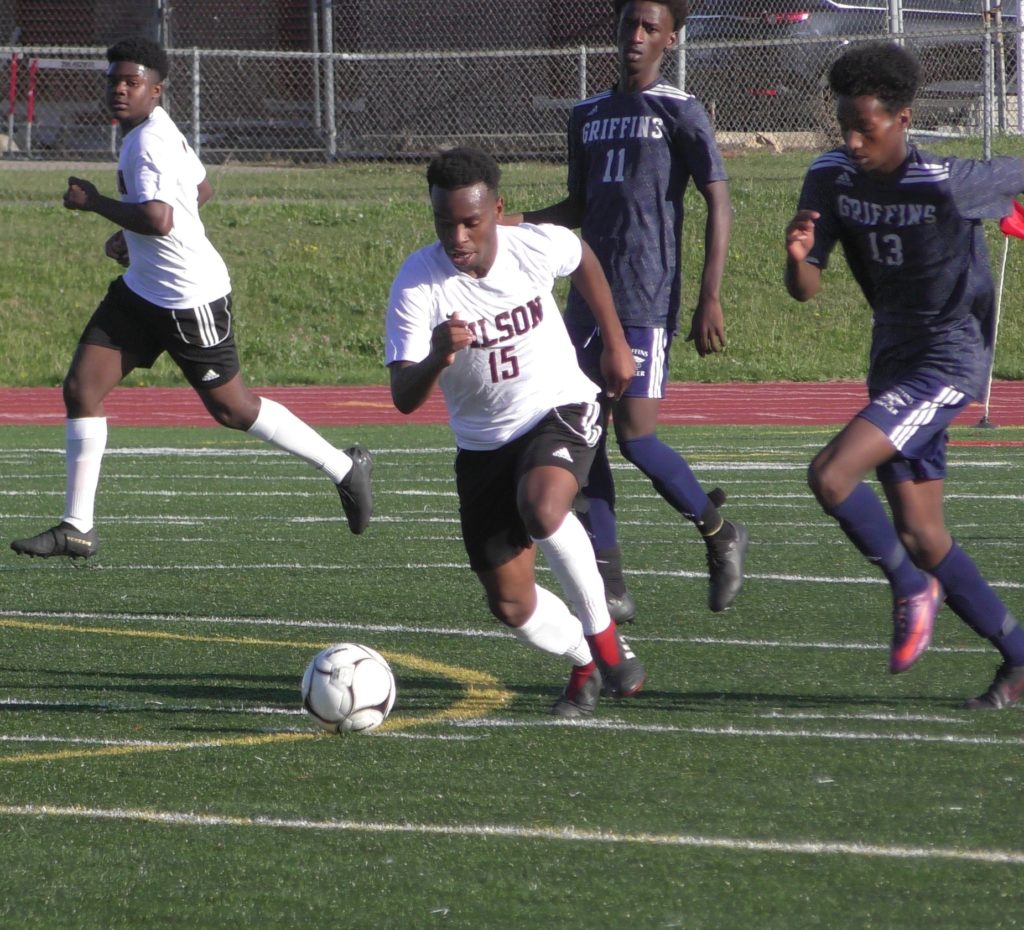 HONEOYE FALLS-LIMA 0
PITTSFORD MENDON 2
Deadlocked in a scoreless tie with less than 20 minutes remaining, Dom Tabechian drew a pair of defenders when he took a pass from Hajun Lee inside the 18-yard box. Tabechian returned the ball when his teammate stayed with the play along the left side, and Lee put the eventual game winner in the opposite side netting. READ MORE.
WORLD OF INQUIRY/SCHOOL No. 58 4
WILSON MAGNET 1
Mandip Rai netted a pair of second-half goals, and World of Inquiry/School No. 58 IMPROVED TO 3-1-1 on the season. READ MORE. 
SOTA/NE DOUGLASS 1
EAST 3
Glodi Mata, Ben Ali Mfaume and Yohana Mpenzi each collected a goal and an assist for East which broke open a scoreless tie at half.
NAPLES 1
HAC 2
Roman Novy-Marx connected on an unassisted goal in overtime to clinch HAC's first win of the season. Trailing 1-nil at half, Novy-Marx set up Adrian Fuller for the equalizer in the 50th minute. David Voss gave Naples the lead when he scored in the 39th minute with an assist from Austin Chapman.
SOUTH SENECA-ROMULUS 0
BLOOMFIELD 9
Ryan Wollschleger scored two goals and added an assist to lead Bloomfield (2-2-0). Luis Dunn added two goals. Sergio Dunn, Cameron Martz, Jared Sheaves, Adam Sheehan and Simon Wille added a marker apiece. Bloomfield led 4-nil at halftime.
WELLSVILLE 2
DANSVILLE 2
AVON 1
HONEOYE 0
ANDOVER 2
HINSDALE 0
Spencer Cook netted a first-half goal and assisted on Tommy Thorp's score in the second. Chris Walker assisted on Cook's tally.
WHITESVILLE 0
BELFAST 6
Andrew Blocho scored twice in the first half to lead Belfast to a 3-nil advantage at the half. Hunter Enders added a goal and two assists in the win. Canaan Sullivan chipped in with a goal and a helper. Justin Hill and Matt Weaver both contributed a goal. Caleb Caiazza had an assist in the win.
HOUGHTON 4
FRIENDSHIP 1
SCIO 4
GENESEE VALLEY 2
BRADFORD 4
CANISTEO-GREENWOOD 0
ADDISON 6
CAMPBELL-SAVONA 1
ALFRED-ALMOND 5
HAMMONDSPORT 1
PRATTSBURGH 0
JASPER-TROUPSBURG 0