By PAUL GOTHAM
ROCHESTER, N.Y.  — Tyler Cerame (Hilton) did a little bit of everything to lead DI Grey. Jake Veniskey (Webster Thomas) did not allow an earned run in two appearances made on the mound last week.  Zach Prior collected three extra-base hits while Chuck Sobaszek (Rush-Henrietta) hurled three shutout innings. The quartet grabbed Upstate Baseball League (UBL) weekly honors for August 5-11th as announced by the league on Monday.
DI Player of the Week
Tyler Cerame – DI Grey – Hilton
Cerame started and struck out four over four shutout innings in Grey's 10-2 win over DI Gold. The junior right-hander walked four and allowed two. The shortstop also drove in three runs with his first home run of the season to pace the offense. He collected three hits in two games and scored three runs. Cerame also logged 15 innings at shortstop over the past seven collecting a league-high eight assists including a pair of chances where he was part of double plays.
DI Pitcher of the Week
Jake Veniskey – DI Blue – Webster Thomas
Veniskey struck out six over five innings without issuing a walk to grab DI Pitcher of the Week. The right-hander allowed two hits over three scoreless innings of work and took a no decision in Blue's 3-1 win over DI Green. He allowed an unearned run and struck out four in two innings of relief in a loss to DI Blatter.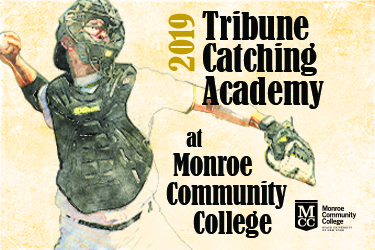 DII Player of the Week
Zach Prior – DII Red 
Prior drove in two runs and scored another on his way to earning DII Player of the Week. Prior finished with three hits: two doubles and a triple.
DII Pitcher of the Week
Chuck Sobaszek – DII Blue – Rush-Henrietta
Sobaszek fanned two and allowed one hit to pick up the win with three shutout innings of work. The right-hander faced one batter over the minimum.
Not to be overlooked
DI Green's CJ Wiest (Brockport) drove in five runs with five hits including a double and a triple. Malakai Taylor (Mynderse) had four hits including a double. Zach Merlo (Fairport) continued his hot start with four hits last week. Mark Veerkamp had three hits including a triple. Drew Treviso (Fairport) notched a win and a save last week hurling five shutout innings. Chris Sleeper (Rush-Henrietta) struck out seven and did not allow a hit over three innings of work.