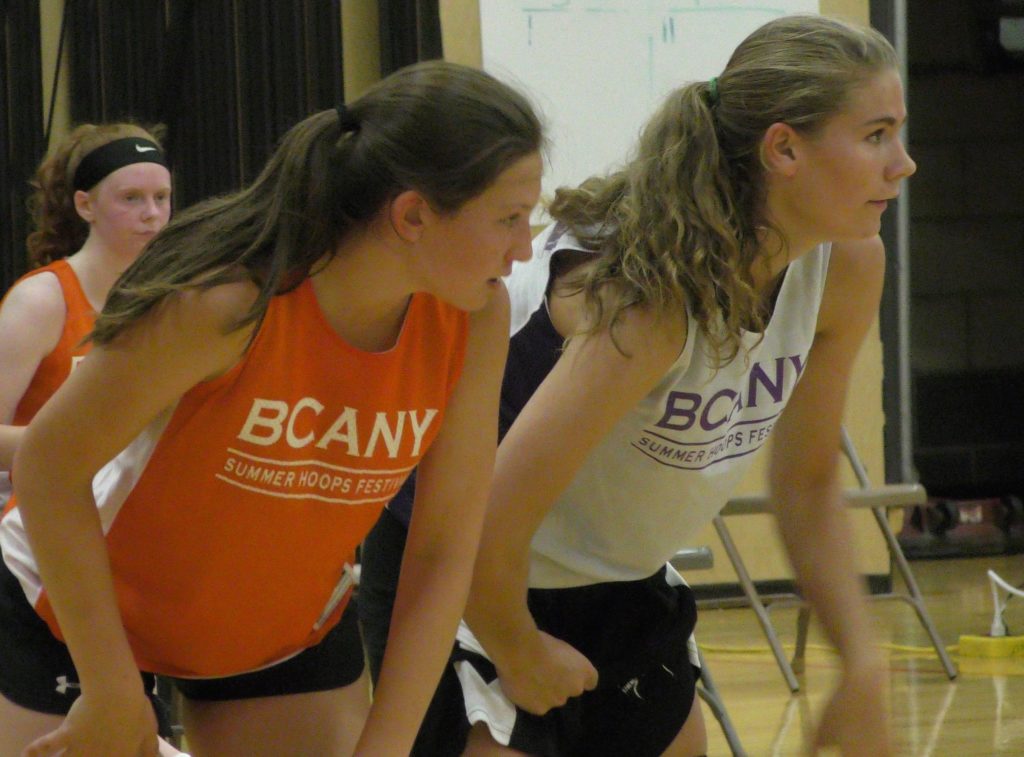 By PAUL GOTHAM
JOHNSON CITY, N.Y. – Jeff Parizek's Rochester (Girls) squad needed less than nine minutes to build a double-digit lead Friday afternoon. That advantage grew to 20 before halftime, and the defending champions breezed to an easy 78-39 victory over Mid Hudson in the opener of the 2019 Basketball Coaches Association of New York (BCANY) Summer Hoops Festival.
Katie Bischoping (Pittsford Mendon), Marianna Freeman (Bishop Kearney) and Taylor Norris (Bishop Kearney) scored 12 points apiece to lead the offense. All 11 players in the lineup contributed to the scoring.
"As coaches, we talked about how deep we are with this group," Parizek said. "Getting kids in. Rotating five in, five out. A lot of the kids are versatile and can play multiple spots. They're unselfish. They play together. It makes it a very easy job to coach. It's very enjoyable to watch."
Pressuring out of a zone defense early in the game, Rochester went on a 16-1 run to take command of the contest.
Early going BCANY: Marianna Freeman hits the runner. Rochester 4 Mid Hudson 2 pic.twitter.com/23zXhtYL3u

— Paul Gotham (@PickinSplinters) August 2, 2019

Leading 5-4, Mackenzie Reigle (Batavia) scored the next six points. The junior guard connected on a 3-pointer and followed with a runner in the lane. She converted one of two free throws before Chanel Alexander (Aquinas) drove the lane and scored.
Mackenzie Reigle finds Taylor Norris in the post. Rochester leads 28-7. 1:15 to go in the half. pic.twitter.com/DVHEaYwnl2

— Paul Gotham (@PickinSplinters) August 2, 2019

After forcing a turnover, Cara Walker (Midlakes) found Brianna Smith (Oakfield-Alabama) ahead of the defense for an easy bucket. Freeman scored on a leak out and Rochester was on its way with a 19-5 lead.
"Our transition game is really what we preach with our defense," Parizek explained.  "We're looking to play D, rebound and push the ball. That gets us easy looks and opportunities which gave us that big lead in the first half. Our shooting came around after that. "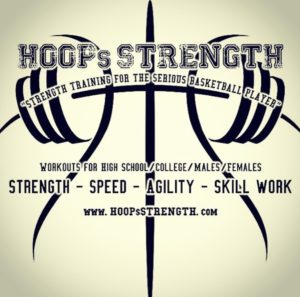 Reigle connected twice from long range and finished with nine points for the game. Alexander and Saniaa Wilson (Bishop Kearney) added seven apiece. Walker scored six.
Saniaa Wilson converts the rebound and putback. Rochester leads 13-5 with 8 to go in the half pic.twitter.com/o4T0f93JU3

— Paul Gotham (@PickinSplinters) August 2, 2019

India Jordan (School of the Arts) and Shinya Lee (Brockport) both scored four points. Arayana Young (Dansville) scored three points, and Smith had two.
Freeman and Wilson helped lead Rochester to the 2018 BCANY title. Lexi Green (Pittsford Mendon) and Baylee Teal (Penfield), also a part of the championship, will not be able to play this weekend due to injuries suffered prior to the tournament.
Rochester continues the tournament on Saturday with games against Nassau (10:30 AM) and Hudson Valley (7 PM).