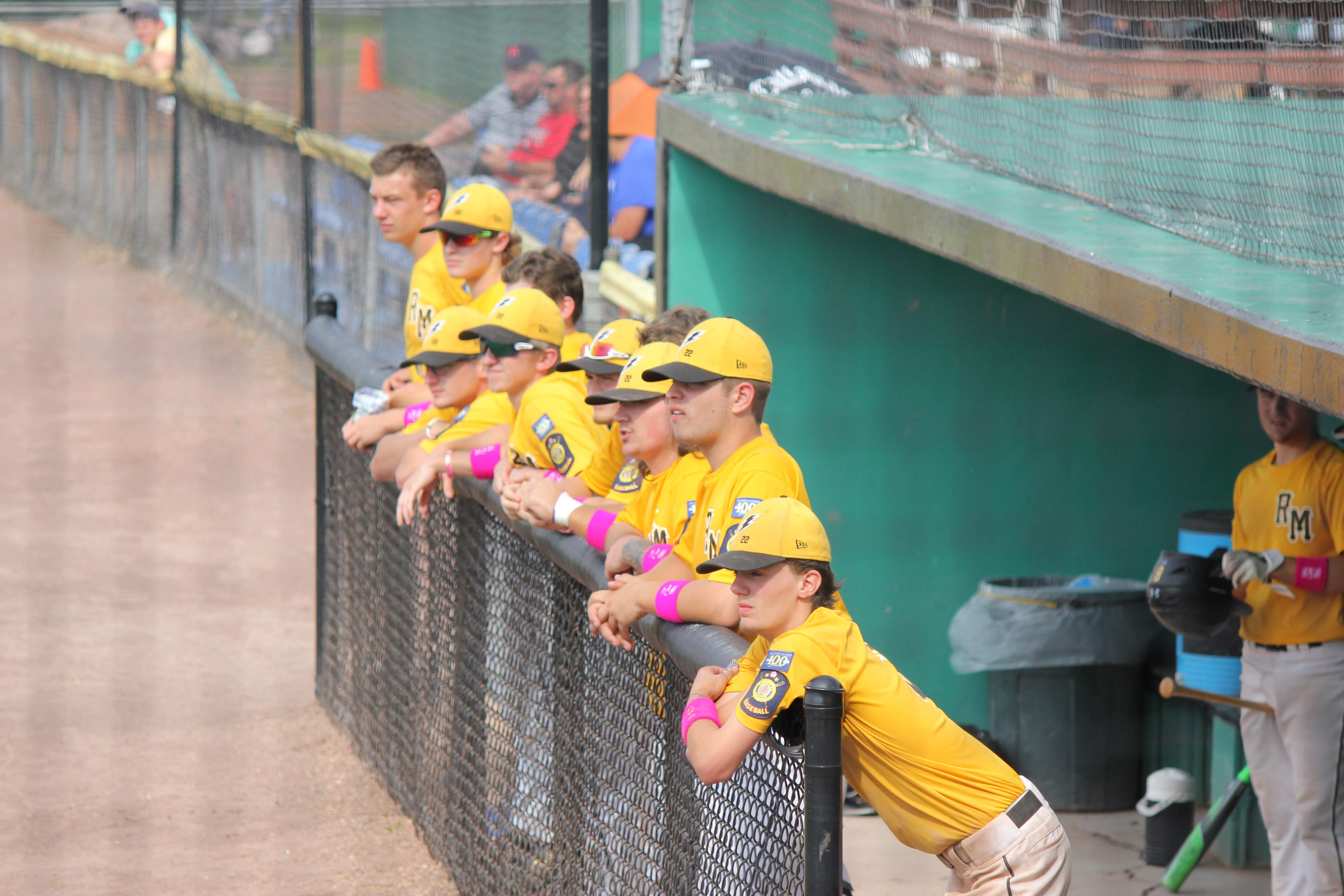 By BILLY HEYEN
A year ago, Rayson Miller head coach Tom Sapienza called Rockland the "evil empire." As far as Rayson Miller is concerned, that may be true. Rockland is the team that's ended RM's season two years in a row.
Rayson Miller lost 9-2 to Rockland on Tuesday at Murnane Field in Utica. After a scheduling shift forced RM to face the three-time defending state champs a day earlier than expected, the District 7 representatives couldn't hold down a powerful Rockland Pirates offense, especially in a big fifth inning. It's now the second-straight year Rayson Miller lasted at least four days at the state tournament. District 7's lone state champion remains the Henrietta representatives in 1967.
Sam Leonardo got the start for Rayson Miller on Tuesday. He hadn't even been on the roster at the beginning of the season; Sapienza added Leonardo to his team the day of the roster submission deadline. The righty from Aquinas did his best to hold Rockland in check. The Pirates led off the bottom of the first with a double and were able to score that run. Rockland added another in the third after two walks and a single.
Rayson Miller got on the board in the second, via an Ian Read RBI single that scored Maxx Countryman.
The floodgates opened in the fifth. Rockland pushed seven runs across in the bottom of the fifth as the Pirates batted around and forced an RM pitching change. Against an effective Rockland starting pitcher, there wasn't much for Rayson Miller to do from there.
RM did push one run across in the top of the seventh, as Lukas Haefner, Andrew Sanchez and Colin Smith all singled to eventually score Haefner. But that would be the final tally of Rayson Miller's season.
Some of the catalysts of Rayson Miller's roster for the past few years won't be playing Legion ball next year after aging out. That includes Haefner, Countryman and Owen VanNewkirk. All three were a part of the last two years' district champions.
It's not the first time Tom Sapienza has ended the season with a loss in his 46 years coaching Rayson Miller. Over time, he's been able to put it into perspective. And what he said at the end of last season applies just as much at the conclusion of this one.
"I'd tell you what my wife has told me coming home from tournaments for 40-something years: Wasn't meant to be," Sapienza said last year. "But I'll tell you what, it was a good ride while we had it."