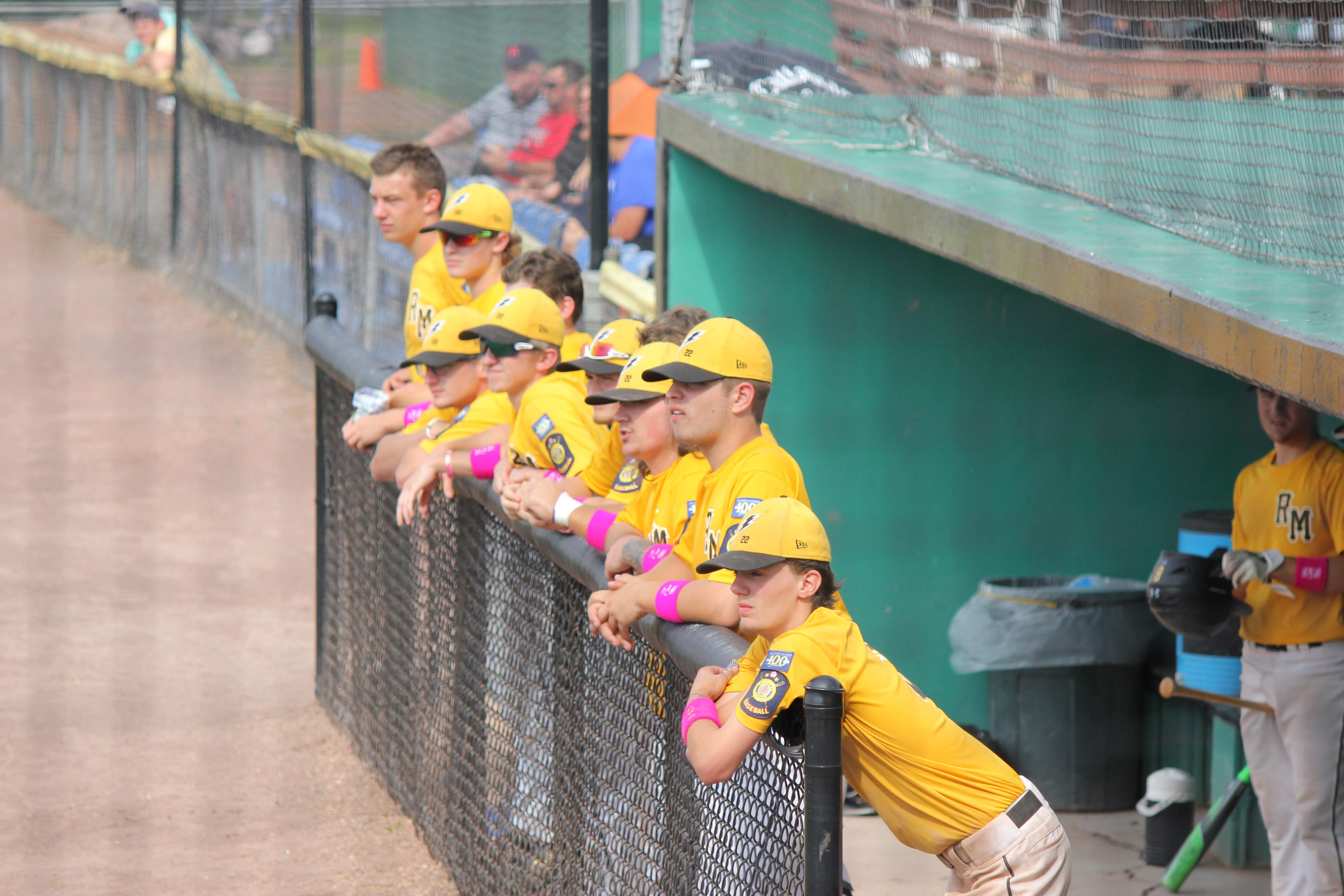 By BILLY HEYEN
Rayson Miller's 2018 season ended in the state championship series, two wins shy of a title. The shortcoming was due in part to the pitching demands placed on a team coming out of the losers' bracket. This year, RM head coach Tom Sapienza didn't want to face that issue again, so he loaded up with even more talented arms than a year ago.
Of course, Rayson Miller would've liked to stay in the winners' bracket as long as possible. But a loss Sunday will send them back to familiar territory, hoping they're carrying enough pitchers to make it out again.
"We like all the arms we have," Sapienza said June 12. "The trick is to keep everybody feeling like they own this."
Rayson Miller couldn't find one final answer for Saugerties Post on Sunday, losing 6-5 at Murnane Field in Utica. After RM won Saturday, it falls into the losers' bracket in its second game at states for the second-straight year. It truly becomes a win-or-go-home stage for the District 7 representatives starting at 1 p.m. Monday against Maine-Endwell.
Maxx Countryman earned the start for Rayson Miller on Sunday. He was no stranger to a state-tournament stage, reaching states three times with Avon and again last year with RM. But after recording two quick outs, he allowed a two-out single followed by a double for Saugerties to get on the board first.
Rayson Miller had its answer in the third. Lukas Haefner singled to lead off the frame and eventually came around to score on a passed ball to even it up. Saugerties answered right back with another two-out RBI to take a 2-1 lead after three innings.
In the top of the fourth, Rayson Miller took advantage of the opportunities given to it. Countryman reached on an error to start the frame, then Donny Varrenti bunted for a hit. Then the younger Countryman, Jesse, also reached on an error that scored his older brother to tie it at two. After Zach Ochs walked, Varrenti came home to score on a wild pitch and take the lead. But Saugerties got an out at the plate as part of its escape to keep it a one-run game after three and a half.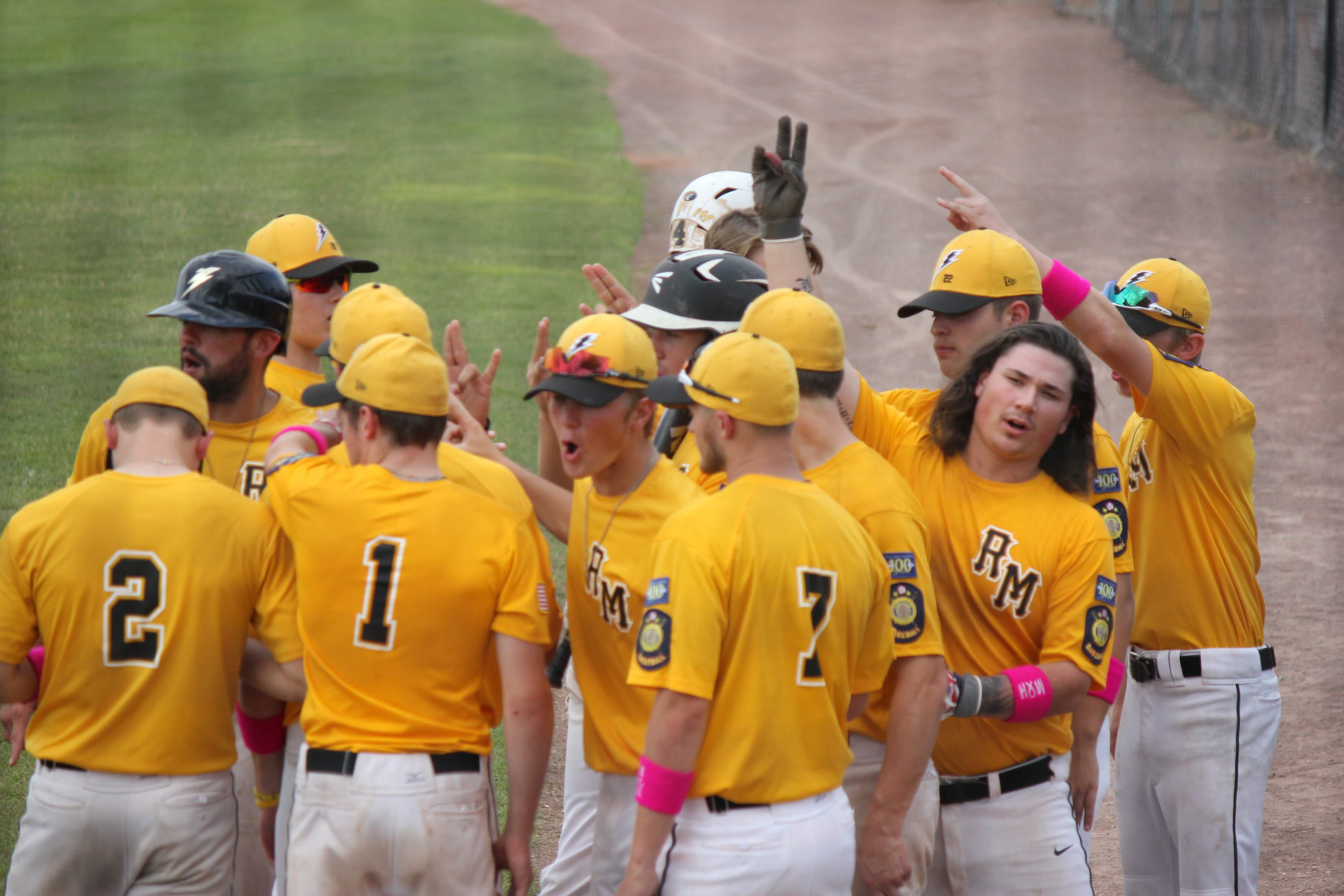 Again, Saugerties had an immediate answer with two hits to start the bottom of four, including a double to knot it up. Saugerties didn't stop there, adding runs via a bases-loaded walk and a two-run single. A Countryman punchout ended the frame but not before Saugerties had scored four in the fourth to take a 6-3 lead.
Peyton Parmeter led off top five with a single for Rayson Miller, and Maxx Countryman was hit by a pitch. A wild pitch advanced them to second and third. With two outs and two strikes, Ian Read had his back against the wall. He's struggled at the dish for much of the Legion season. But Read scored his fellow Avon state champs with a single to cut the deficit to one.
Rayson Miller was unable to make up that final run, though. An attempted sac fly saw Hayden Smith thrown out at the plate in the seventh as the crucial blow. So RM gets sent to the losers' bracket. It was in game two a year ago that RM lost, too. To win the state title now would take a win Monday, two wins Tuesday and two wins Wednesday.
This isn't a scenario Sapienza and Rayson Miller wanted to be in. But they planned for it with their stable of arms as best they could. Now, it's time to see if that preparation can pay off.