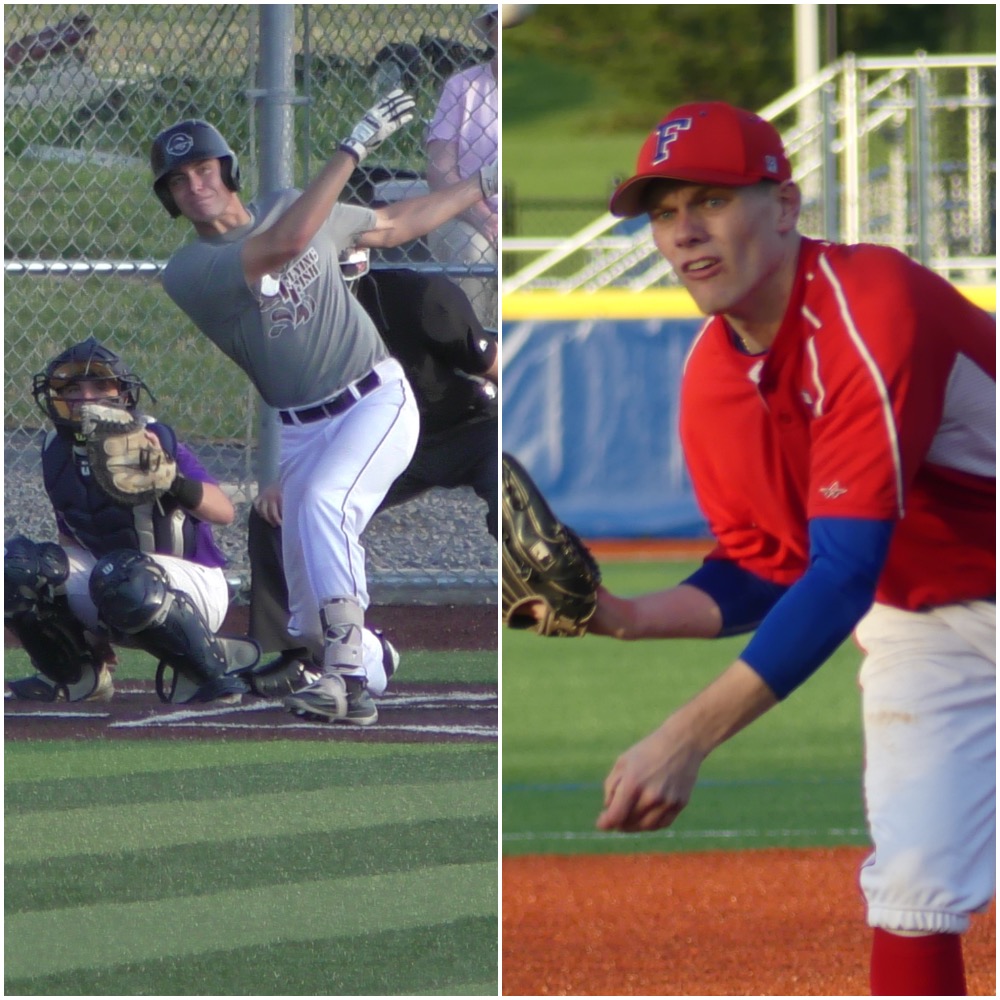 By PAUL GOTHAM
ROCHESTER, N.Y. — Youth was served in the Interstate Collegiate Baseball League's (ICBL) final week of the regular season. Incoming freshmen, Drew Bailey (Mercyhurst) and Josh Van Bramer (Alfred State) earned Player and Pitcher of the Week, respectively, for July 15-21. Bailey finished a home run shy of the cycle in his only game. Van Bramer notched his second win of the season.
PLAYER OF THE WEEK (7/15 – 7/21) Rochester Division
Drew Bailey, Flyin' Fish/Mercyhurst College
Fr. 1B/OF McQuaid Jesuit
In an 11-1 win, Bailey paced the Flyin' Fish producing four runs in the game. The centerfielder drove in a pair and scored twice. He doubled and tripled in a 3-for-4 performance. Bailey hit cleanup for the McQuaid Jesuit squad which finished 24-2 on the season and claimed the 2019 NYS Class AA title. He doubled in a run and scored another in the Jesuit Knights 5-0 victory over Shenendehowa in the state final.


PITCHER OF THE WEEK (7/15 – 7/21) Rochester Division
Josh Van Bramer, Flyin' Fish/Alfred State
Fr. LHP Fairport High
Van Bramer struck out 10 and allowed one run on one hit over five innings in an 8-3 Flyin' Fish win.  The left-hander set down six of the first eight batters he faced and then struck out seven of the last eight hitters that came to the plate. Van Bramer helped Fairport to a share of the Monroe County Division I title. He hurled a one-hit shutout and drove in the only run in the Red Raiders win over divisional rival Penfield in late May.
Congrats Josh VanBramer! Post-game bath courtesy @FHSBaseballFY13 @baseballsectv @PickinSplinters @FCSDSports pic.twitter.com/hFoT9QyGHB

— HS Sports Beat (@HSSportsBeat) May 18, 2019

The ICBL opens its postseason with a pair of games Monday at Basket Road:
Monarchs vs. Wings 5:45 PM
Flyin' Fish vs. Lake Monsters 8:00 PM
The double elimination tournament continues on Tuesday with the championship set for Thursday at the University of Rochester.