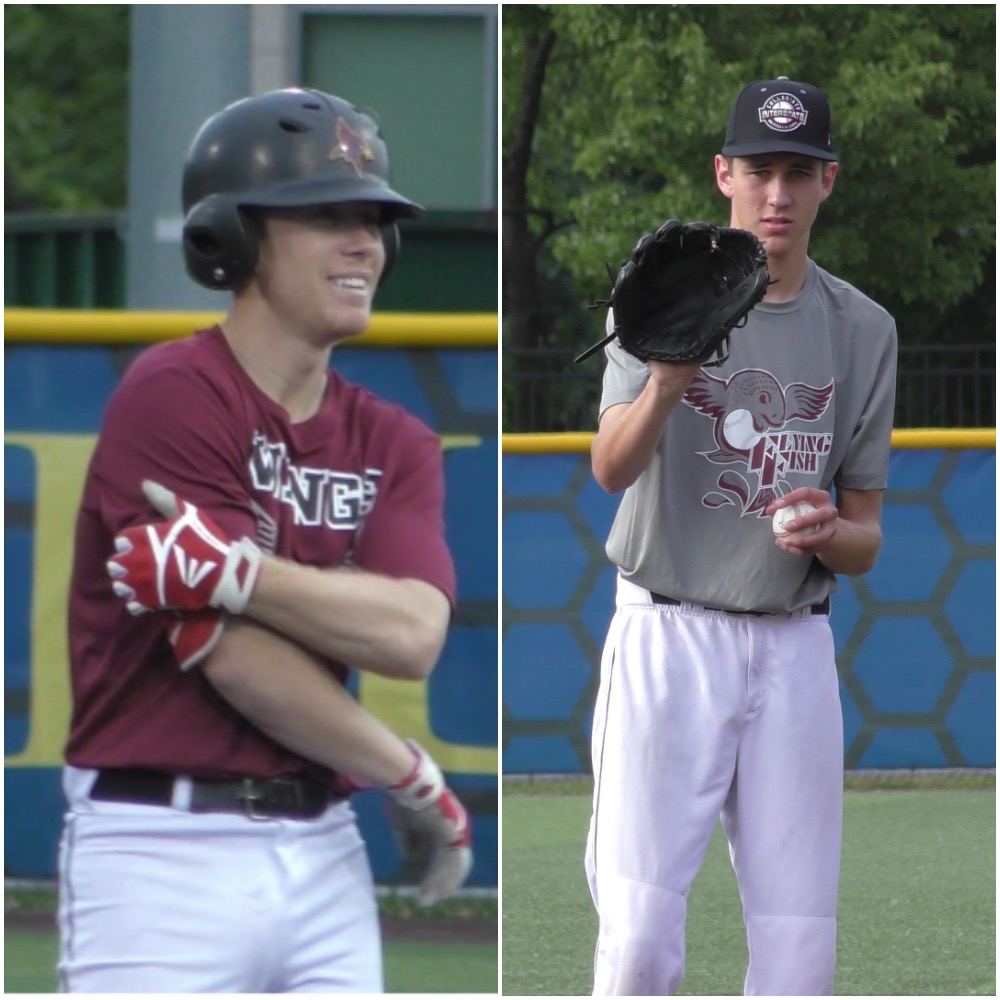 By PAUL GOTHAM
ROCHESTER, N.Y. —  Similar to the first week of the season Justin Graham (St. John Fisher College) and Donovan Moffat (St. Bonaventure University) earned Interstate Collegiate Baseball League (ICBL) Player and Pitcher of the Week.
PLAYER OF THE WEEK (7/8 – 7/14) Rochester Division
Justin Graham, Wings/St. John Fisher College
Sr. INF Webster Schroeder
Graham produced 15 runs in four games last week. The senior shortstop finished the week going 6-for-10 with five walks. He collected a pair of doubles and a home run to finish with an OPS of 1.788. His on-base percentage of .688 led players over the past seven days. Graham drove in seven and scored eight times. Graham has been named league Player of the Week on three occasions this season.


PITCHER OF THE WEEK (7/8 – 7/14) Rochester Division
Donovan Moffat, Flyin' Fish/St. Bonaventure University
Sr. LHP McQuaid Jesuit
Moffat allowed one unearned run over 14 innings of work last week. The senior left-hander struck out 21 while issuing just one walk in his two appearances. He gave seven hits to finish the week with a WHIP of 0.57 for the two games. He held opposing hitters to a .149 batting average. Moffat was named Pitcher of the Week to open the season. That same week Graham earned his first Player of the Week nod.