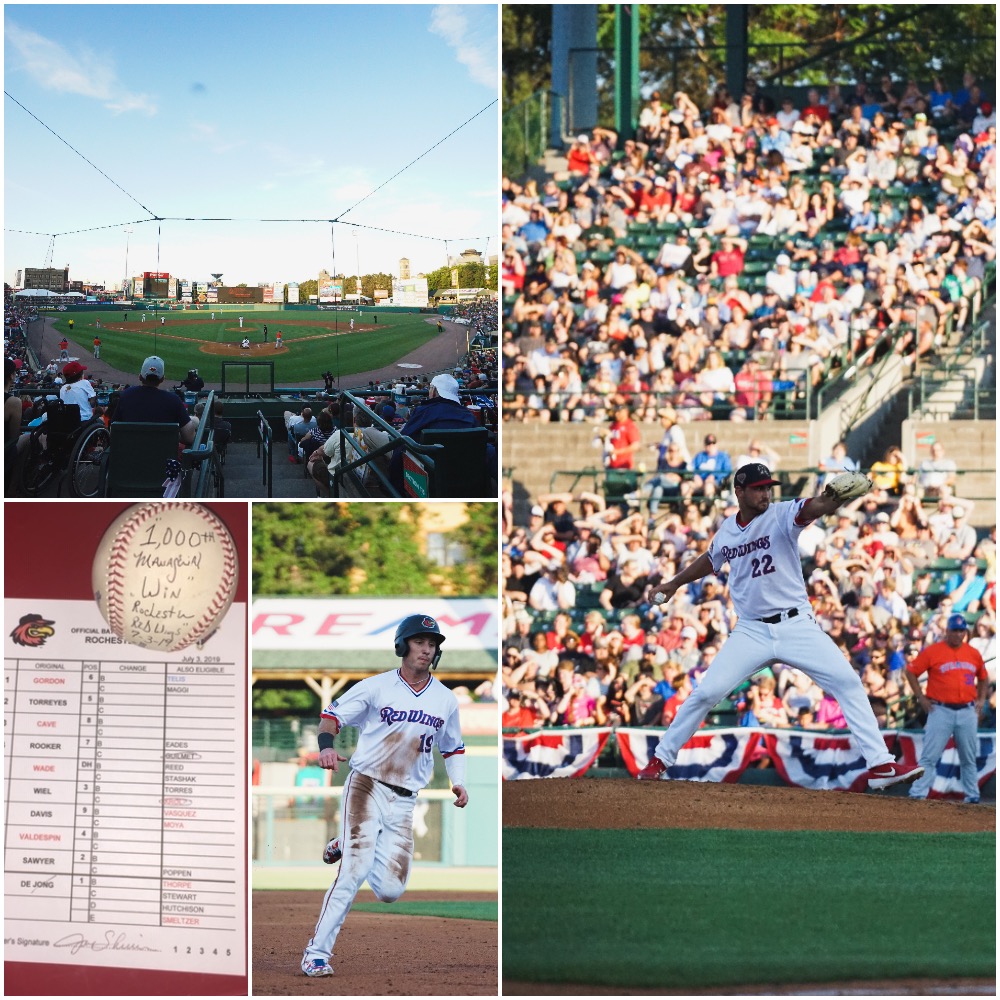 By KEVIN OKLOBZIJA
Over the course of an 11-year professional career, Preston Guilmet has called a lot of places home.
He has pitched for 19 different teams, and along the way earned promotions to the big leagues with six clubs.
Needless to say, he understands the off-season free-agent process quite well. As well as the apartment-search/move-in regimen when spring training ends.
But this year, Guilmet has a new motto with his newest team, the Rochester Red Wings. Have trailer, will throw strikes.
The 31-year-old Californian decided he was done with short-term apartment leases, overflowing complex parking lots and never seeing the same four walls for more than the five months of a baseball season.
He instead bought a travel trailer, parked it at a campground in Caledonia and intends to use it to see the countryside in the winter months.
"My fiancee and I like to travel during the off-season so I decided to buy a trailer instead of renting an apartment," he said. "I was actually out looking at trailers in the snow when I got here.
"I wish I had done this years ago. I can park it and that's it. I've got my own space so it's been good."
Speaking of good, that also describes his performance on Wednesday night when the Wings rallied past the Syracuse Mets 6-3 at Frontier Field, giving manager Joel Skinner win No. 1,000 of his career.
Chase De Jong pitched a decent 5 2/3 innings as the starter and Guilmet took over with one out in the sixth. He allowed just one hit, a two-out single to Rene Rivera in the eighth, while striking out five of the eight batters he faced.
Ian Krol then shut the door in the the ninth as the Wings improved to 41-42.
"This was just a good team win all around," Guilmet said. "We got a great start out of Chase and we got to a couple of their pitchers and were able to score some runs."
The tone actually may have been set by De Jong in the first inning. The first three batters reached, two by singles, but just one run scored. Rivera grounded into a 6-4-3 double play and De Jong then struck out Rymer Liriano looking at a called third strike.
"A lot of games are won in the first inning that double play was big," Skinner said.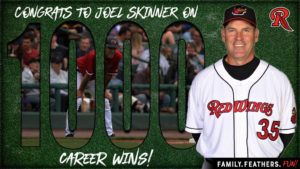 While Jordany Valdespin and Jaylin Davis hit solo home runs for the Wings, they still trailed 3-2 after six innings. Then came a four-run seventh, with Mets reliever Paul Seawald and Daniel Zamora each surrendering two runs.
Nick Gordon provided the game-breaking hit, lacing a two-strike, two-run triple off Zamora to the gap to put the Wings ahead 4-3.
A double steal made it 5-3, with Ronald Torreyes scoring on the tail end, before Jake Cave delivered a run-scoring single.
"Nick put together a really nice at-bat off the left-hander," Skinner said.
The scoreless work by Guilmet and Krol was the key, however, as the Wings won for the 23rd time in 34 days.
"We took De Jong to the high 80s (88 pitches), which was a bit of a stretch," Skinner said, "but a couple guys in our bullpen had overstretched themselves a little bit so we tried to stay away from them, and (Gabriel) Moya hadn't pitched in eight days."
NOTES: The crowd of 12,483 was the largest at Frontier Field since Aug. 10, 2017 … The Wings and Twins swapped pitchers. Right-hander Zack Littell returned to Minnesota and left-hander Lewis Thorpe was sent back to Rochester. … The time of game was 2:56, ending a string of 10 consecutive three-hour-plus games.