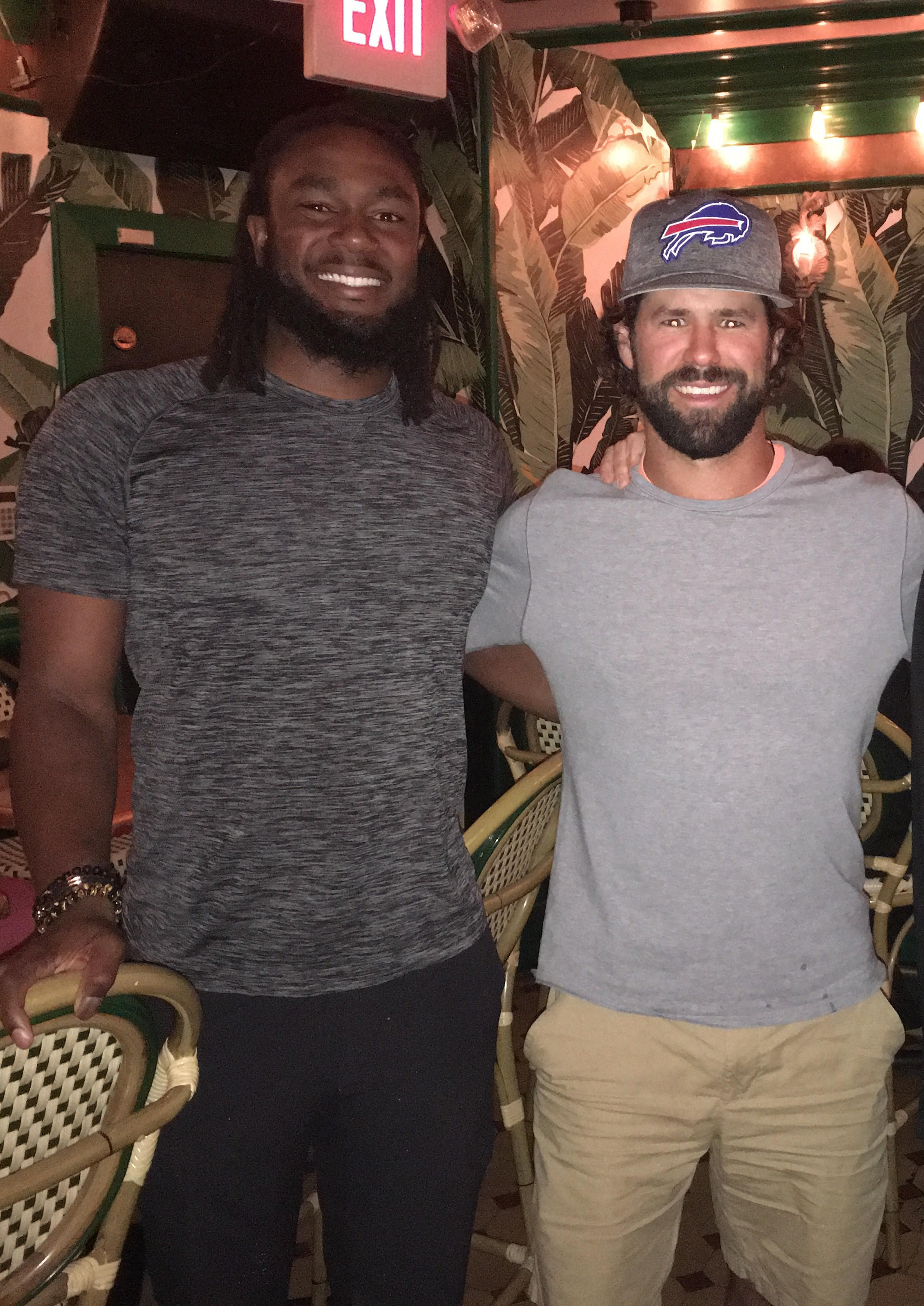 By BILLY HEYEN
As part of Jon Schwind's bachelor party before his 2014 wedding, he, his brothers and friends went to Hilton's varsity baseball field for an impromptu home run derby. Among the friends in attendance was Josh Bell, current Pittsburgh Pirates' slugger. 
Schwind won that home run derby at the field he'd played on in high school, besting Bell. Next Monday, Schwind will throw to Bell in the MLB Home Run Derby in Cleveland.
"If you know Josh, I don't think Josh is gonna let anybody win anything," Schwind said of that bachelor party derby, while laughing. "That's just part of our competitive nature."
After graduating Hilton in 2008, Schwind spent three years at Marist College. He and Bell were both 2011 draft selections of the Pittsburgh Pirates — Bell in the second round, Schwind in the 41st. They became friends throughout their time in the minors together, and Facetime frequently to this day. Schwind, now an assistant hitting instructor with Triple-A Indianapolis in the Pirates' system, will get to pitch to "one of (his) best friends" in Cleveland as part of the MLB All-Star festivities.
"Knowing Josh, and how caring he is, it could just be he wanted to include me," Schwind said. "And he knows how much fun it was gonna be for the both of us."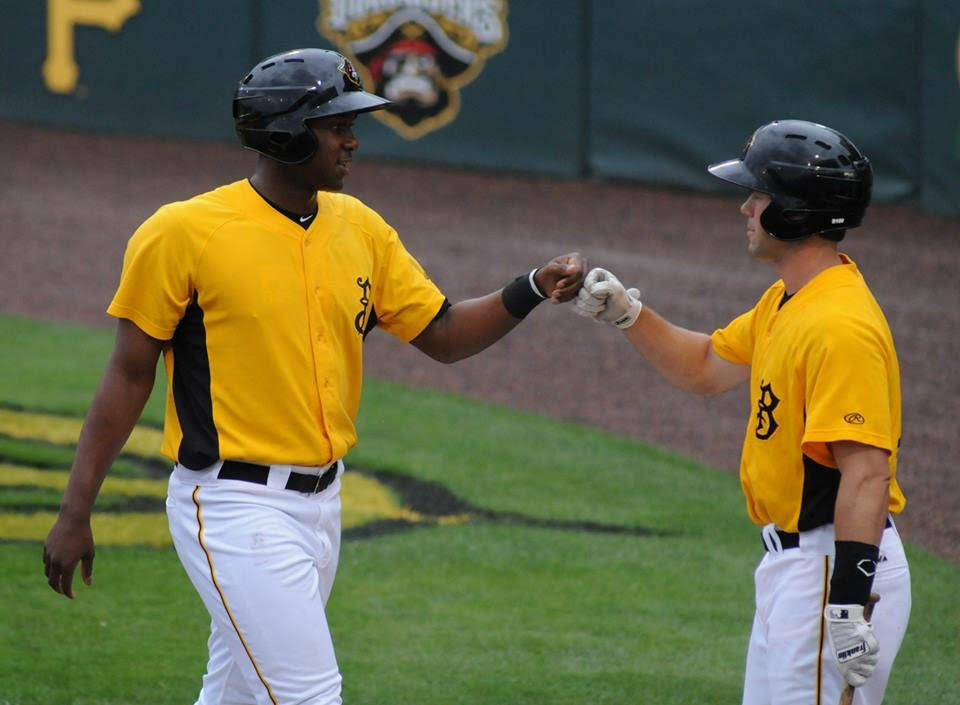 After being drafted, Schwind and Bell both were sent to Pittsburgh's facility in Bradenton, Florida. The next spring, the pair went to Charleston, West Virginia for full season ball, but both ended up back in Bradenton. Bell tore his meniscus, and Schwind broke his arm shortly thereafter.
In Bradenton again, rehabbing, Bell and Schwind began to bond. They weren't always fun times — after all, these were two newly minted professionals dealing with major injuries. But they helped each other through the toughest moments.
"We had some downer days," Schwind said. "But we pretty much hung out every day. Went to eat, watched TV, kind of hung out, shared our faith. All sorts of different things."
From there, the duo continued to cross over some in the minor leagues. In 2014, Bell did the first reading at Schwind's wedding. Eventually, Bell broke through and reached the major leagues, while Schwind's professional career ended in 2017 after battling more injuries. He'd ruptured his spleen on an outfield collision in 2015 and torn his internal oblique in 2017.
The Pirates kept Schwind in the organization, though, and he took on his current role as Indy's assistant hitting instructor this season. He also throws batting practice every day to the Indians, something that he expects to help him come Derby night. 
"My BP, I throw well," Schwind said. "I don't mean to brag on that, that's not what I mean. But I can throw strikes."
Schwind's been to Cleveland for an MLB game just once, back when the stadium was still called Jacobs Field. That was July 7, 2001, a game he took in with his late grandfather. Mark McGwire hit a grand slam in his final season in the major leagues, but Jim Thome ended the game with a 10th-inning walk-off home run. 
Next week, Schwind will return to Cleveland with Bell and his 22 home runs this season (as of July 1). Bell's a switch-hitter, and the strategy of the contest is still to be discussed between Schwind and his good friend. Schwind has pitched to Bell the last few offseasons, as they take turns visiting the other in their hometown. 
When it was announced Sunday that Schwind would pitch to Bell, the Hilton alumnus had 40 text messages awaiting him on his phone after Indianapolis' game. Bell, when asked about the event by MLB.com, was not only excited for himself but for Schwind.
"He was stoked," Bell told mlb.com. "It was something we talked about in the spring. 'Hey, if you're doing the Derby, I'll throw.' And it worked out. He was the first guy on my list of names. I'm really excited. I know it's going to be fun for him and his family as well."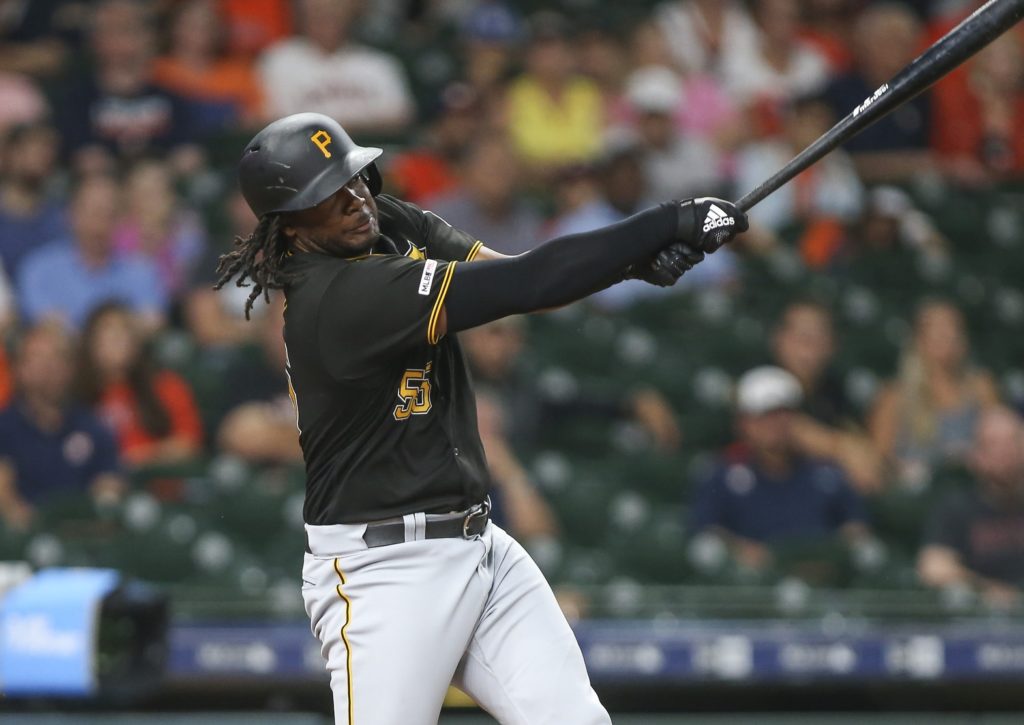 Schwind doesn't expect the derby to be too different than the batting practice he throws every day. Sure, the bright lights will be shining and there'll be cameras everywhere. But he'll get to pitch to someone he said will be his friend for the rest of his life. And their plan is to win.
"We'll be friends for the rest of our life, God-willing," Schwind said. "…We both come from different backgrounds, which is great. We've both learned a lot from each other. And we both love each other. I'm really honored and excited to help him out in his journey, and we're gonna be playing to win."