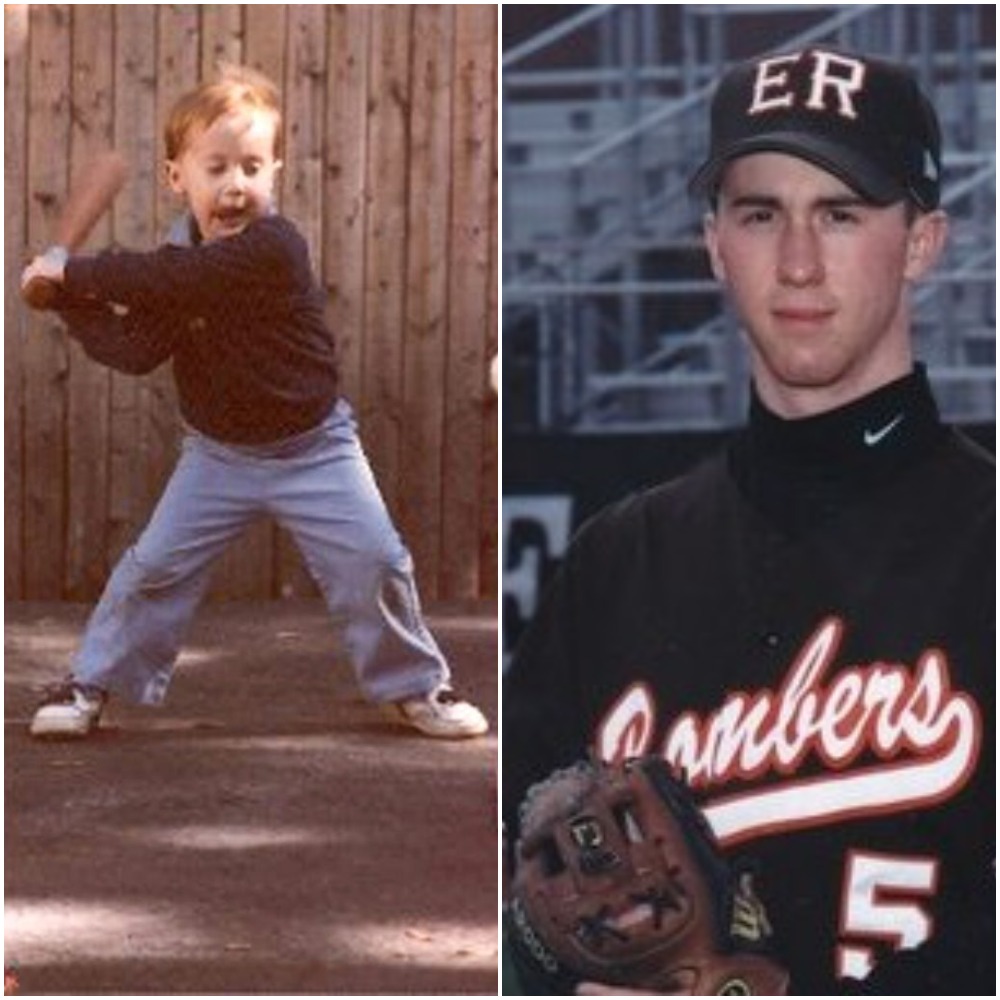 By BILLY HEYEN
EAST ROCHESTER, N.Y. — In a way, Brenton Jacob was everywhere on East Rochester High School's baseball field Saturday. Each and every player from Rayson Miller Post and Brooks Shepard Post wore the No. 5, the same number Brenton wore on that very diamond. The Brooks Shepard uniforms were made to look like those of the Boston Red Sox, Brenton's favorite team. 
At the seventh annual Brenton Bomber Classic and the second annual Brenton Jacob Memorial game, Brenton's memory was lived out in the place he felt most at home, between the white lines.
"It's more than a game," Rayson Miller first baseman Owen VanNewkirk said. "It's more than a game to a lot of people."
Brenton graduated from East Rochester HS in 2004. He died unexpectedly in 2012, at the age of 26. Since then, his mother, Molly, has helped run the Brenton Jacob Memorial Fund to support youth sports in the local community. Their big summer event took place Saturday with a home run derby and an American Legion baseball game. 
The derby was won by Josh Bush in the younger age group and Maxx Countryman from the young adult group. Rayson Miller beat Brooks Shepard, Brenton's Legion team, 4-2 in the ballgame that followed. 
"It's pretty cool to kind of be a part of it," VanNewkirk said. "We thank everybody for selecting us to be a part of it. It's just kind of a special thing."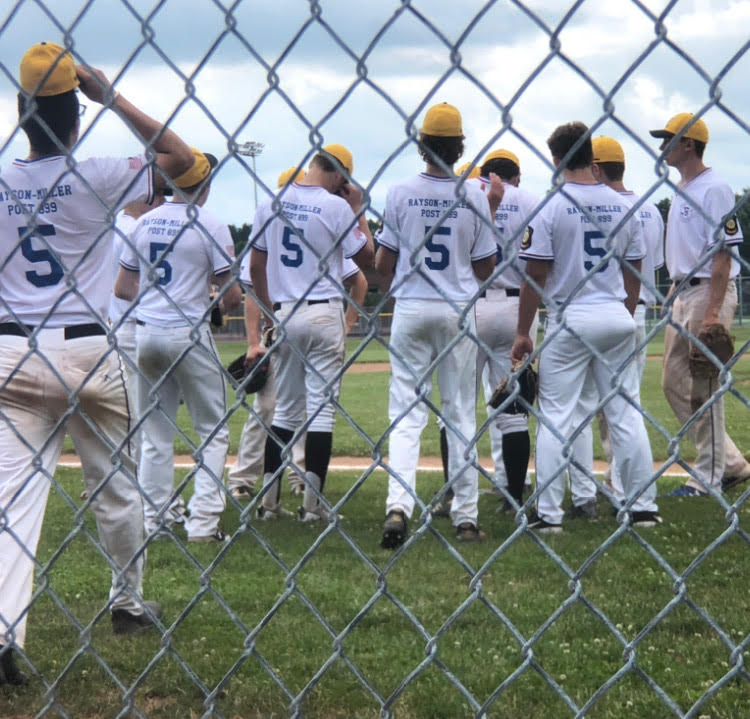 The Brenton Jacob Memorial Fund has paid for more than 100 youth sports registrations in its seven years of existence. It also sends kids to Williamsport's baseball camp each summer, a total that is now up to 16 with three more winners announced before Saturday's game. 
As part of applying for the scholarship to Williamsport, young ballplayers had to write a short essay for the fund's Red Stitches contest. One of the winners drew two baseballs to go with his words. Another referred to Brenton by his high school nickname, B.J. As Molly read the winning essays aloud to those in attendance, the words were about a game but also so much more. 
The fund's website describes Brenton as "a devoted baseball fan and talented player throughout his life." Rayson Miller coach Tom Sapienza remembered coaching against Brenton in the mid-2000s, calling him a "competitor." And Sapienza, in his 46th year as an American Legion head coach, recognizes how important a role the Brenton Jacob Memorial Fund can play in the sporting futures of young children.
"That's the energy that Molly brings to this," Sapienza said. "We talked before the game. When a child predeceases a parent, it's life out of sequence… What Molly has been able to do is strategize a way to make it a positive. That's to her credit. She's quite heroic in that regard."
The No. 5 uniforms didn't stop with the players. Many of the people involved with the fund themselves worked in t-shirts with the name "Jacob" sitting atop the number "5" on the backs. 
One of those No. 5s, Scott Ball, won the 50-50 raffle in the sixth inning. The raffle raised $327 in total, half of which would've gone to Ball. But he walked over and handed that half right back to go into the fund, a place where it can help another kid love the game as Brenton did.
"What they're doing for youth sports in this area is commendable," Sapienza said, "and we're just delighted to be part of it."
Brenton's mother, Molly, took to the public address system a few times throughout the event for various reasons. But each time, the most common phrase she used was "Thank you." She couldn't help it; the day meant so much to her.
The fund's website displays photos of some of the little league teams that it's sponsored throughout the past seven years. The players in the photos, all younger than 10 years old, smile for the camera in their baseball caps and pants. 
When Brenton was growing up, he was one of those kids, getting his initial baseball experience in East Rochester Little League. He felt at home on the baseball field, and in his memory, the hope is that more children can grow up feeling the same way. Brenton once summed up baseball's importance to him as follows, from the fund's website: 
"I had never felt more at home in all my life. Baseball was my language, religion, political affiliation and overall way of life. I bled the red stitches. Everything I learned in life, I learned between the chalked lines of the diamond."