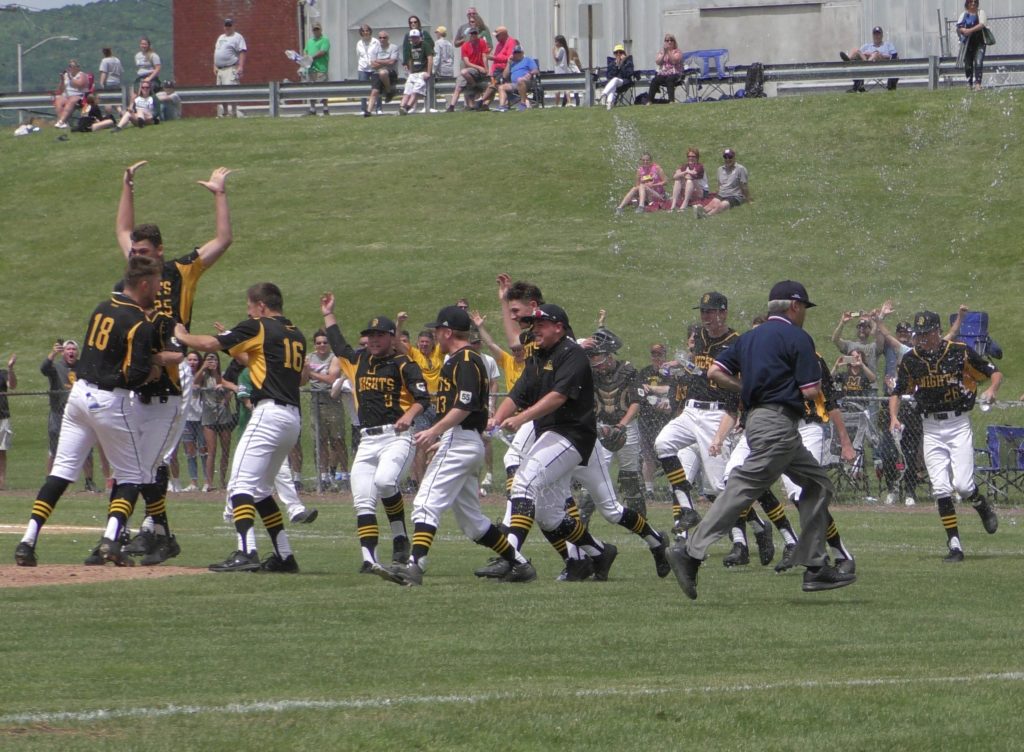 By PAUL GOTHAM
ROCHESTER, N.Y. — McQuaid baseball won its first NYS title in program history. National postseason recognition has followed for the Jesuit Knights.
Tony Fuller's McQuaid squad finished the season ranked No. 24 in the USA Today Super 25 poll released earlier this week.
"You don't think about that when you're starting the season," the fourth-year coach said of garnering a spot in the national poll. " You got your goal to be playing your best baseball at the right time and obviously win a sectional championship. After that take it a game at a time."
St. John Fisher commit Hunter Walsh hurled a no-hitter in the state title game as McQuaid downed Shenendehowa (II), 5-0.
"There have been a lot of talented teams that don't win a state title," Fuller said. "It's just a testament to the guys on the team and what they do and how they conduct themselves from the last out of last year to the final out in the state championship this year.
SUNY Albany commit Ben Beauchamp doubled and drove in a run in the state championship.
"That was absolutely humbling that we were put in those rankings," the senior catcher said.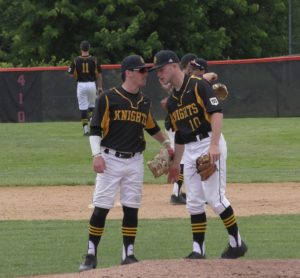 McQuaid (24-2) won 14 straight to open the season including a 4-2 over Vero Beach a Florida 9A state quarterfinalist.
"It was all about winning; they didn't care about anything else," Fuller said of his players. "How are we going to win that day and put it all together. That's really what ends up building a special team. It sounds cliché, but they truly didn't care about any individual accomplishments. They wanted a state championship and to be the first team in program history to do that. It's pretty special that they did that."
McQuaid also earned No. 5 in the Northeast and Mid-Atlantic poll.
Tyler Griggs (UConn) homered and plated a pair in McQuaid's 4-3 win over Suffern (XI) in the state semis.
"When the rankings came out, I was ecstatic," Griggs said. "It's starting to sink in a little bit."
The postseason national recognition is the first for McQuaid baseball  since 2001. That Jesuit Knights team lost in the state final and finished the season No. 21 in the national rankings.