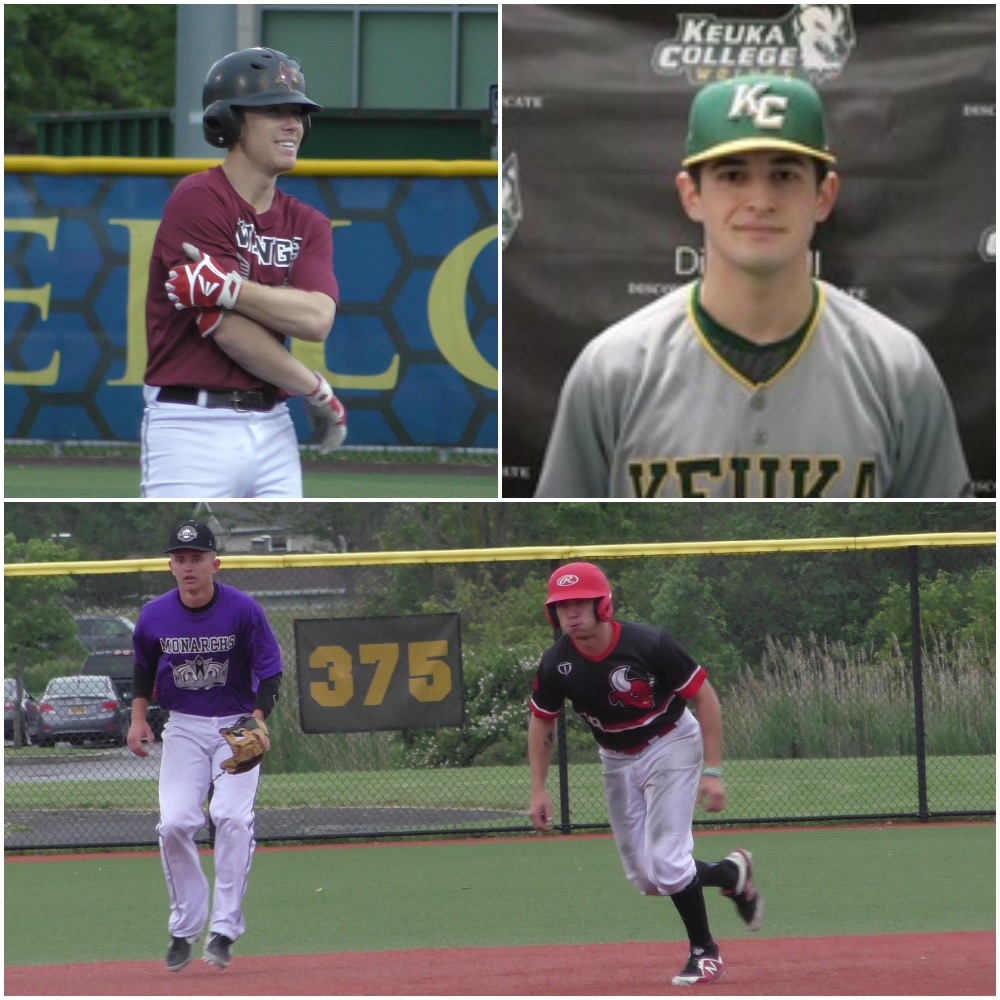 By PAUL GOTHAM
ROCHESTER, N.Y. — Chris Butler (Keuka College) hurled a shutout, and Justin Graham (St. John Fisher College) continued his torrid pace at the plate. The two were named Interstate Collegiate Baseball League Pitcher and Player of the Week of the Rochester Division for June 10-16th as announced by the league on Monday.
PITCHER OF THE WEEK (6/10 – 6/16) Rochester Division
Chris Butler, Flyin' Fish/Keuka College
So. RHP Irondequoit
Butler fanned 10 and scattered six hits over seven shutout innings as the Flyin' Fish downed the Lake Monsters, 4-0. Butler worked out of a bases-loaded one out jam in the first setting down two on strikes. He retired six of the next eight and did not allow a runner past second for the remaining six innings of work. Butler improved to 2-0 on the season. He has struck out 20 and allowed two earned runs in 14 innings of work.

PLAYER OF THE WEEK (6/10 – 6/16) Rochester Division
Justin Graham, Wings/ St. John Fisher College
Sr. SS Webster Schroeder
Graham produced eight runs in seven at-bat to lead the Wings to a pair of wins last week. Graham drove in a pair of runs and scored another in a 10-1 win over the Monarchs to start the week. He followed with a 3-for-4 performance with a double, three RBI and two runs scored in a 9-2 victory. Graham finished the week hitting 4-for-7 with a walk and three stolen bases. On the mound, he added a scoreless inning inning where he struck out two of the three batters he faced. Graham is hitting .556 to lead the ICBL.
Play in the Rochester Division continues Monday with a pair of games at University of Rochester: Flyin' Fish vs. Monarchs (5:45 PM) and Wings vs. Lake Monsters (8:00 PM).