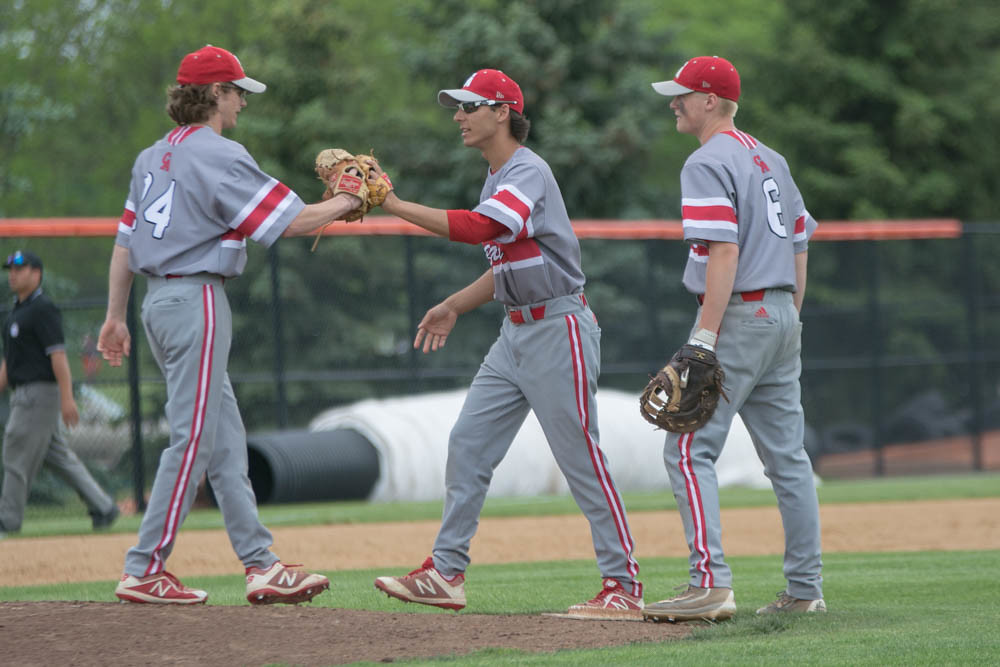 By PAUL GOTHAM 
CANANDAIGUA, N.Y. — Credit Canandaigua baseball coach Dale Werth with recognizing the need to make a change and being willing to go outside the norm find answers.
When Werth's Braves limped to the finish line of the regular season losing four of six games, the 16th-year coach knew adjustments were needed if his squad was to win its fourth straight Section V title.
Werth looked at individual statistics and decided to make moves in his batting order. By the time he finished, the Braves had a new leadoff man and cleanup guy. Neither of whom had hit in those roles previously in their varsity careers.
"We didn't lose faith, but we were popping up a lot in those games that we lost," Werth said. "We wanted to get a little bit more of a line-drive approach and put more pressure on defenses as a team."
Werth moved Cooper Crunick from the fourth or fifth slot where he had been previously, to the top of Canandaigua's batting order. Joey Brinza, who spent a few games at leadoff, went to cleanup. Michael Sculli switched from first in the order to fifth.
"When we were going bad offensively, we started looking at our lineup," Werth explained. "Cooper had our best on-base percentage. We put Crunick up there, and it's been great."
In those four late-season losses, Canandaigua managed a total of four runs combined. In five post-season wins since the change in order, they have scored 37 runs.
VIEW MORE SUE KANE PHOTOS HERE. 
Crunick doesn't fit the description of your average high school top-of-the-order guy. At 6-foot-1, the SUNY Binghamton commit led Canandaigua in the regular season with 12 extra-base hits including five triples. In the postseason, he has reached 12 times including five base on balls.
"If you just went with the eye test, you'd say he's a high school three or four-hole hitter," Werth added. "But really, he's fast. He has a good eye. He can bunt.
"There's no reason he couldn't go there. That's helped our lineup since we made that change."
That Werth put Crunick at the top of the order made sense. When he made the move showed the trust he has in his experienced squad.
"It was the day before sectionals and he was like 'you want to lead off?'" Crunick recalled. "I was like, yeah. Let's do it.'
"I know what the job is, so the first time to start sectionals I was just trying to find ways to get on. I wasn't trying to do too much. Changed my approach just a little bit. Working deep counts and let the batters behind me see as many pitches as they can. Just trying to get on any way possible. It's seems to be working."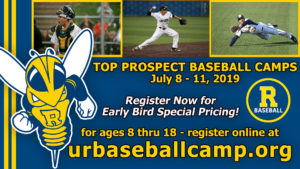 He walked twice, was hit by a pitch and scored two runs in Canandaigua's 8-2 win over Churchville-Chili.
"I'm sure in Little League, there were times when I was the young guy. I wasn't hitting for power just yet, so I was probably stuck in the leadoff position," Crunick said when asked if he could remember ever hitting at the top of the order. "But not in recent memory. Not since moving to 90 foot bases have I led off."
"Their one through five hitters, it's difficult to navigate through there," Churchville-Chili coach Guy Puglia said. "You can get through there once, but it's tough to navigate through there a second time. Their six through nine hitters aren't bad either. That one through five, though, that's a gauntlet."
Brinza delivered last Saturday when he broke a scoreless tie in the NYS Class Far West Regional with a two-run triple. The Braves third baseman eventually scored on the play.
"I don't think I've ever hit cleanup before, never," Brinza said with a smile. "I've always been a two-hole or five-hole hitter. He just threw us right in. I just went with it. I just got to clear the bases."
Pitching remains a constant
The Victor Blue Devils had Dale Wickham and Mike Wagner lead them to a state title in 2014. Future MLB draft pick Matt Portland along with then sophomore Tommy Wagner took the Blue Devils to the 2011 title. Another MLB draft pick Brian Dupra and Chase Grissom carried Greece Athena to the state semis in 2007.  Dusty Odenbach, also an MLB draft pick, and Wes Powers led McQuaid to the state semis in 2006.
Two former Canandaigua hurlers, Tanner Cooper and Adam Scott, have heard their names called in recent draft – Cooper going to the Cincinnati Reds earlier this month.
"This is the best pitching staff that Canandaigua Central School District has put on the field that I'm aware of," Werth said of his current group. "That's been consistent all year. The pitching numbers that Michael and Cooper have and our staff are unbelievable – the best in the history of the school.
Crunick and Sculli have thrown a combined four no-hitters this year. In five of Canandaigua's seven losses this season, the Braves allowed a combined eight runs.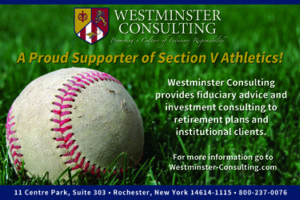 Crunick tossed a no-hitter in the Braves 1-0 loss to Athena in the regular season finale. The right-hander was also on the mound in a 2-1 loss to Irondequoit, a game in which he allowed one earned run over seven innings. Sculli threw six shutout innings in a 1-0 setback to Irondequoit.
Sculli tossed no hitters in back-to-back outings earlier this season, the second against Churchville-Chili.
"What makes Canandaigua so tough obviously is Sculli and Crunick pitching," Puglia said. "They're two studs."
Never forgetting a loss
With Saturday's win over Kenmore West (VI), Canandaigua clinched a spot in the NYS semifinals for the second straight year. Their 2018 season ended with a 3-1 loss to eventual state champion Queensbury in the final four.
"It made us see how bad it hurts," Brinza said of the loss. "Just getting that close and not finishing, that's motivated us this year. We know what it's like to get there. It's if we can finish it this year."
Trying on a new role
The aforementioned Tanner Cooper led Canandaigua to sectional titles in 2016 and 2017. Cooper helped the program to its first title since 1995. A year later, the right-hander won all three games in the Braves sectional run. When Cooper graduated, some might have thought so too would the Braves success.
Last year's squad reached the state semis for the first time in program history. Returning all but three starters from that team made the Braves the favorite coming into this season.
"When we were going through that rough patch, we kinda realized that this is the first year that we hadn't been the underdogs," Brinza said. "Everyone had already known that we were going to be a decent team this year. Last year, no one expected us to win. This year we came in the complete opposite. We needed those losses to give us that underdog ID again."
If not the underdogs on Friday, the Braves will face a hometown favorite in Maine-Endwell which is located  less than four miles from Union-Endicott High School, the site of Friday's Class A semifinals. The Maine-Endwell roster has five players from the 2016 squad which won the Little League World Series.
"We didn't have the experience we have now going into it," Sculli said of last year's loss.  "Now it's round two and we're going there with the experience, with the pressure done. We're ready to get it done this year."
A 2 PM first pitch is scheduled. The winner plays in Saturday's final.