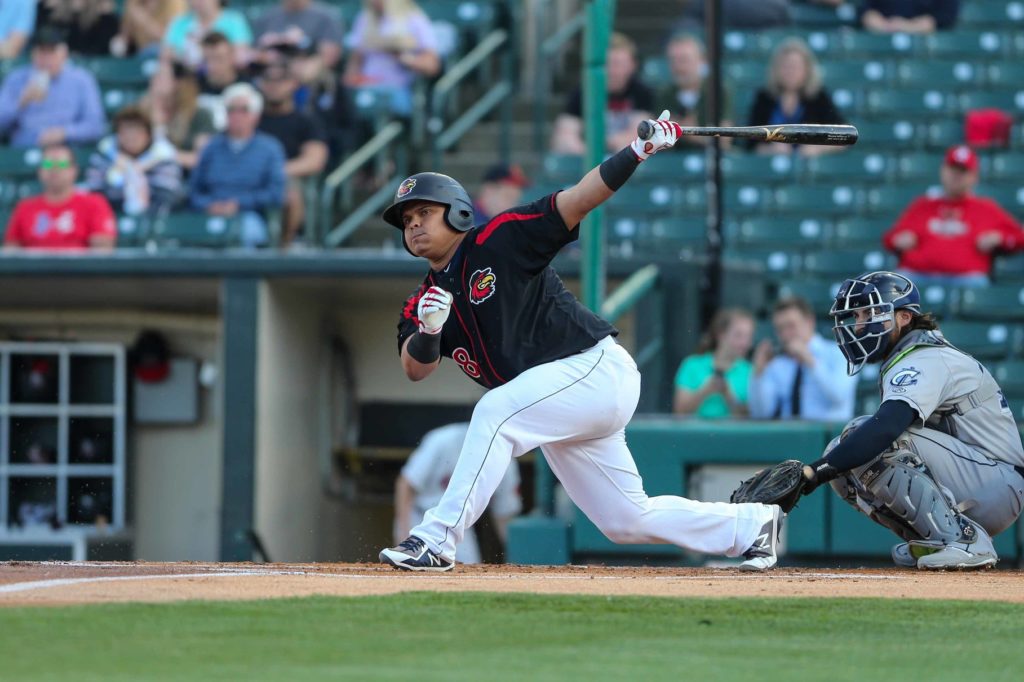 By KEVIN OKLOBZIJA
For the first two months of the Rochester Red Wings' season, about the only thing worse than the weather at Frontier Field was the play on the diamond.
After losing a doubleheader to Pawtucket on May 24, the Wings were 12 games under .500 (16-28) and seemed destined for doom.
But in a matter of 12 days, the Wings have been revived.
They've gone from the International League's highly disregarded to the league's hottest team. They're scoring runs, they're playing some defense and they're getting very good pitching.
Who are these guys?
Willians Astudillo, optioned by the Minnesota Twins on Saturday, lasered a tie-breaking, sixth-inning solo home run into the bull pen in left field to give the Wings a 4-3 victory on Tuesday night in front of 6,659 fans at Frontier Field.
Cody Stashak, Gabriel Moya and Fernando Romero combined on four scoreless innings of relief as the winning streak reached eight.
That's the longest winning streak by the franchise since 2006, and on Wednesday night they'll try to do something no Wings team has done in 27 years: win nine in a row.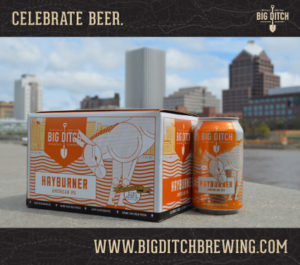 "It's a situation where you start to have some success because you're doing things that are conducive to winning," manager Joel Skinner said after the record improved to 28-33) with a victory over the West Division-leading Clippers (36-27).
It helps to have a higher quality lineup, too. The return of Astudillo, last year's team MVP and a bit of a cult hero in Minneapolis, gives them a consistent bat in the middle of the lineup. In three games since his demotion, he is 8-for-12 with two game-winning homers.
"I'm feeling good, I'm seeing the ball good and I'm trying to hit the ball hard," Astudillo said.
Shortstop Luis Arraez is hitting .326 in 11 games since a promotion from Double-A Pensacola. Since coming off the injured list on June 1, Brent Rooker has gone 15-for 35 in 12 games. His fourth-inning RBI double extended his hitting streak to 13 games, and he has raised his average 60 points (from .220 to .280) in that span.
"We've had some additions and it's a matter of everybody's just helping each other out," Skinner said. "All guys are trying to do is turn the lineup over. Whether it's a walk or a big hit, it's just creating opportunity for the next guy."
The pitching staff, which had an IL-worst team ERA of 5.89 through May 21, has been the league's best since then: a 3.57 ERA. How good is that compared to the rest of the league? No other team has an ERA under 4.00.
Now for the scary comparison to the last team in franchise history to win: the 1992 Red Wings won their 10th in a row on July 25 and were still 13 games under .500.
This version of the Wings is creeping toward .500. They haven't been within four games of .500 since April 25 (8-12).
Astudillo's return is big for the lineup, and the fans. He entertains, and he energizes. He also will rejoin the Twins at some point, be it next week, next month or on Sept. 1.
Right now, an extra arm in the bullpen is much more important than an extra bench player, especially with every regular position player healthy.
"He's a big part of that team," Wings hitting coach Javier Valentin said. "He's here to play every day, to get in a better rhythm, to get better pitch selection. That's why he's doing damage now, it's better pitch selection."