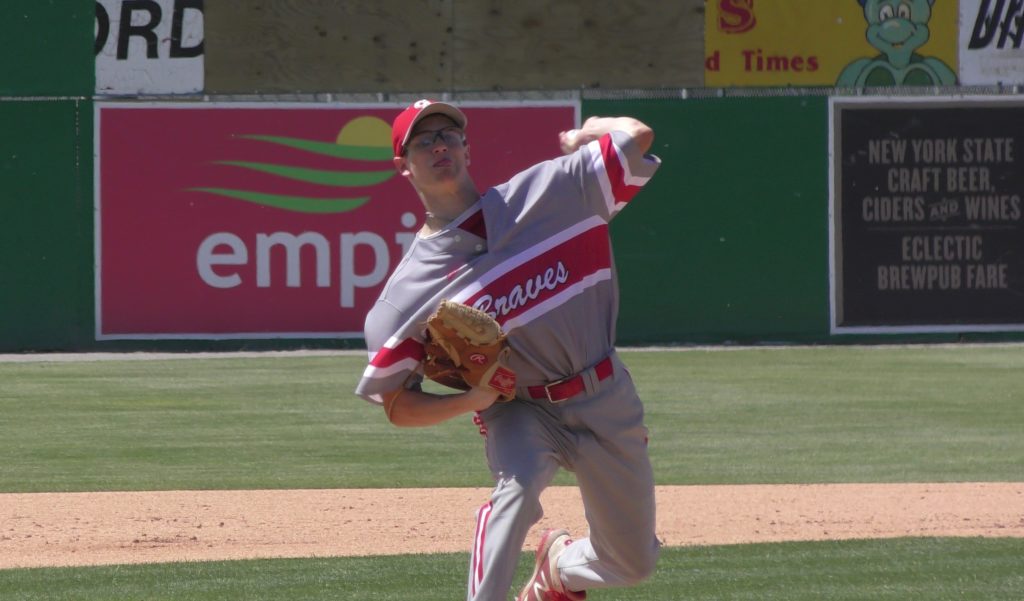 By PAUL GOTHAM
BATAVIA, N.Y. — The Canandaigua Academy baseball team came into Saturday's action as the reigning New York State Class A Far West Regional champions.
The Braves looked the part.
Michael Sculli hurled a complete game, and the Canandaigua offense pounded out 10 hits in an 11-0 win over Kenmore West (VI) to move on to the NYS semifinals for the second straight year.
"It feels good," Sculli said after his third postseason win. "They all feel good. We came in here again, confident."
The senior left-hander struck out 15 and walked one. After surrendering a one-out single in the first, he fanned six straight and and retired 10 of the next 11.
When it was over after six innings because of a state-mandated mercy rule, Sculli had thrown his 18th shutout inning of the postseason. During the current stretch he has struck out 33 and walked five while allowing six hits.
Michael Sculli goes with the power for his fifth straight K. @cabravebaseball coming to the plate in the bottom of the second in a scoreless tie with Kenmore West. pic.twitter.com/jas7BpbgaY

— Paul Gotham (@PickinSplinters) June 8, 2019
"Michael is dominant on the mound," said 16th-year Canandaigua head coach Dale Werth. "He's relaxed out there. He's not tight. He has the ability, and he really understands baseball. When you put together all those factors, you got a special player."
Sculli and teammate Cooper Curinick have combined on the mound to shut out three of Canandaigua's last four opponents and give up just three runs in five postseason games.
"Between him and Cooper if we score some runs, we've been in pretty good shape," Werth added. "It's been a pleasure to be a part of it."
Canandaigua struck for three runs in the third inning, Saturday afternoon.
Nine-hole hitter Tristan Tyndall led the frame with a single to right center and moved to second on Dylan Mackenzie ground out. After Seth Vigneri was intentionally walked, clean-up hitter Joey Brinza opened the scoring with a triple to left center.
"I just wanted to make them regret it and put the ball in play," Brinza said of having his teammate in front of him issued an intentional free pass."It just happened to go as far as it did."
Joey Brinza gets @cabravebaseball with a two-out, two-run triple. An error brings him home. Going to the 4th NYS Class A Far West Regional: Canandaigua 3 Kenmore West 0 pic.twitter.com/xmPqvophLf

— Paul Gotham (@PickinSplinters) June 8, 2019
Going almost exclusively with his breaking pitch, Kenmore West starter, Dom Schmidt kept the Braves' hitters off-balance the first time through the order. Brinza, though, jumped on a two-ball, one strike offering and took it opposite field.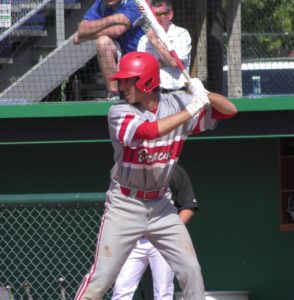 "It was just a matter of sitting back," Brinza said of approach at the plate. "It broke a little later than it looked like when we were watching him initially. It was just more of getting the hang of it."
Tyndall crossed home easily on the play, and Vigneri scored from first. An error on the throw attempting to get him at third allowed Brinza to reach the plate.
"That was beautiful," Sculli said of his teammate's hit. "That just got us going after that, and we didn't stop after that."
Canandaigua added a run in the fourth and put the game out of reach with four more in the fifth.
With Saturday's total, the Braves have outscored opponents 37-3 in the postseason.
"These seniors, these kids who have been on the team for multiple years, they're so composed," Werth said. "They're ready and they don't get flustered. They don't seem tight, and they play that way."
Brinza finished 2-for-2 with a  walk, three RBI and two runs scored. Mackenzie went 2-for-4 with two runs scored. Vigneri tripled in a pair of runs and scored two more. Crunick brought in a run with a single and also scored. Luke Pawlicki collected a base hit, a walk, a run scored and an RBI.
Seth Vigneri beats the left fielder and @cabravebaseball advances to the NYS Semis with an 11-0 win. Mercy rule used in state tournament pic.twitter.com/qsERJ95xyW

— Paul Gotham (@PickinSplinters) June 8, 2019
Canandaigua (18-7) will play the Maine-Endwell (IV) vs. Hyde Park FDR (IX) winner in next  Friday's semifinal. Earlier in the week, Maine-Endwell knocked off top-ranked Lakeland (I) in dramatic fashion.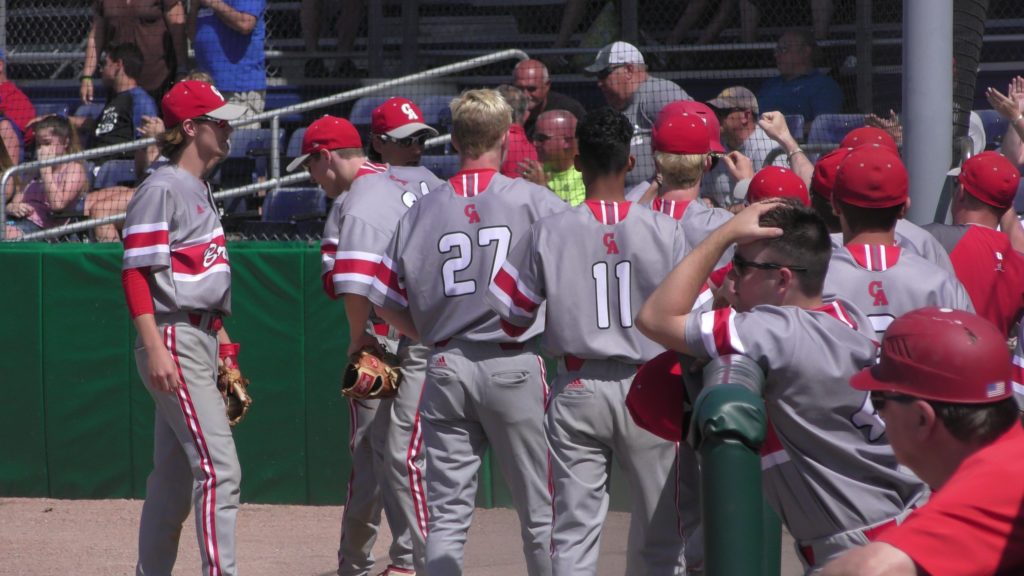 The Braves fell to eventual state champ Queensbury in last year's semifinal.
"I would like to finish this year better than last year," Sculli said. "We're taking it one day at a time."