SYRACUSE, N.Y. – The Rochester Red Wings used a six-run seventh inning to get back to their winning ways against the Syracuse Mets by a score of 9-3. Wilin Rosario, Brent Rooker, Randy Cesar and Tomas Telis all drove in at least one run for the Red Wings in the seventh. Rosario and Rooker each drove in two during the frame.
Rochester slowly found its offense during the game and used its solid pitching to finish the job. Luis Arraez drove in Jordany Valdespin to start the scoring in the top of the third inning. After that the Mets offense brought them ahead for a brief moment. Matt Kemp and Tim Tebow drove in a run in the third and fourth innings, respectively, to give Syracuse a 2-1 lead. Tebow's RBI was his third in the last 10 games and his 14th of the season.
Red Wings starting pitcher Chase De Jong was responsible for both of the runs, but his second run was allowed to score with relief pitcher Zack Littell on the mound. Littell was one of three Rochester relievers to throw two innings in the game. He struck out three batters over his two innings of work and only allowed one walk. He was followed up by Jake Reed, who was much shakier than Littell but still got the job done. Reed allowed three hits in his two innings of work and only recorded one strikeout.
The last pitcher for the Red Wings was their most experienced pitcher of the day. Fernando Romero has had small amounts of success in the big leagues but has run into problems with his control. He was not snake-bitten by walks today, but instead was hit around a little bit. With the game already in hand, Arismendy Alcantara drove in a run off of Romero in the bottom of the ninth inning.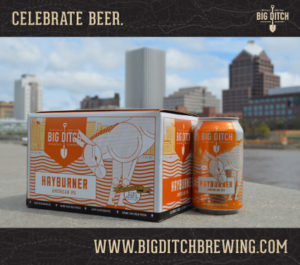 While Littell and Reed were holding the Mets from expanding the lead, the Red Wings' offense was getting going. Rochester regained the lead in the sixth inning when Rosario drove in a run and then scored on a throwing error by the Mets' pitcher, Chris Mazza, two batters later.
Then came the big seventh inning.
When everything was said and done, Rosario led the way for Rochester with a 2-for-5 day, including three RBI. Rooker was also 2-for-3 with two RBI and a walk.
The Red Wings will look to continue their climb out of the International League North division cellar with another game against Syracuse on Wednesday, June 5 at 10:35 a.m.