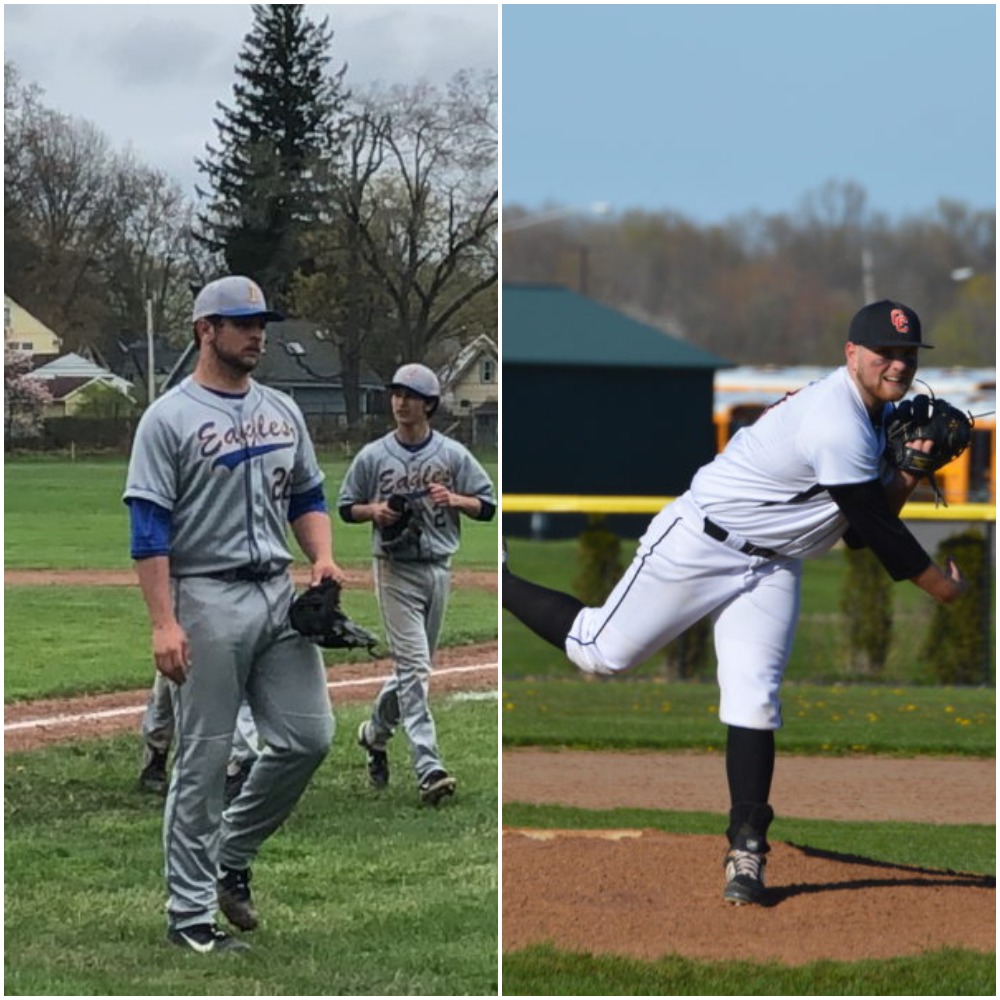 The District 7 American Legion baseball season got its season underway with a doubleheader on Monday night. Seven teams will compete this season for the right to represent District 7 in the state tournament, in which Rayson Miller was the state runner-up a year ago. Here's a look at Monday's action.
GAME 1
DOUD POST 4
IRONDEQUOIT POST 2
Doud Post began its season with a win behind a strong outing from Wes Colucci (Churchville-Chili). Colucci went six innings on the mound, allowing a lone run on five hits. Joey Puglia (Churchville-Chili) notched the save on the mound in the seventh. Jake Carrol, Ethan Putney, Am Lefrois and Colucci (all Churchville-Chili) recorded hits for Doud, while Truman Benz (Churchville-Chili) scored two runs. Irondequoit Post was led by three hits from Nick Serce (Irondequoit) while Jacob Russo (Eastridge) and Caleb Delly (Eastridge) each notched a hit.
GAME 2
IRONDEQUOIT POST 11
DOUD POST 0
Irondequoit Post bounced back in game two behind a complete game shutout from Chad Gartland (Irondequoit). Gartland allowed two hits and struck out six. Serce and Jaleel Davis (Irondequoit) each recorded two hits, and Jackson DeJohn (Irondequoit) worked his way into the hit column as well. The two Doud hits came courtesy of Amaury Samalot and Lefrois (Churchville-Chili).