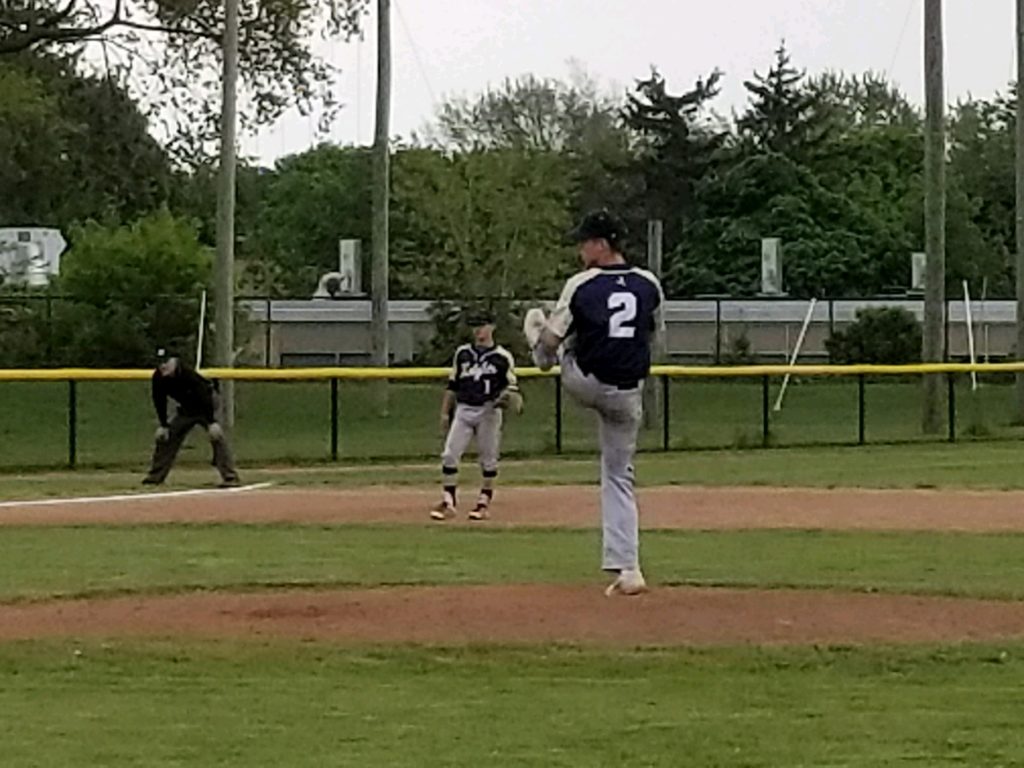 By JOHN LIKANJE
ROCHESTER, N.Y. – The Pittsford Sutherland Knights defeated the East High Eagles, 10-0, and advanced to their second sectional final in three years.
"Our goal every year is to win a sectional championship," Knights head coach Brandon DeRosa commented. "That's what we build our team for. The regular season is built for us. We talk about finding out who we are and seeing what we got."
Nick Provenzale threw five innings of two-hit ball and pitched out of two jams in the first three frames. In the first, the sophomore right-hander stranded runners at first and second with a strikeout. In the third, Provenzale induced a 6-4-3, inning-ending double play with runners at the corners.
"I was mainly using my fastball," Provenzale said. "Well-thrown curveballs that helped me get ahead in counts and I just started locating a lot better, which helped me get out of that."
"I was a little nervous," the sophomore pitcher continued. "But as the game went on, I gained my control better and my fastball started going on the corners."
"Nick's not a guy that you really need to go and talk to often," senior catcher Connor Fitzsimmons said. "Just take a couple of steps out, give him a quick 'Slow down, calm down' and he'll be good."
Provenzale settled down and retired the last seven batters he faced. The sophomore pitcher fanned eight hitters-four looking and four swinging. Provenzale produced five outs on the ground and one in the air as well.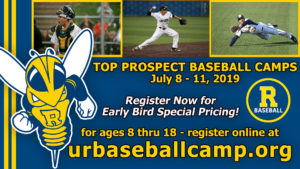 "My fastball, I controlled really well today, so I was able to throw it wherever I wanted," Provenzale explained. "My curveball was a little rusty on the first half of the game, but I started to get better towards the end."
"Just getting ahead of guys," Fitzsimmons said on what he saw from Provenzale behind the dish. "He would be able to throw first and second-pitch strikes and we have three pitches to do whatever we want with."
"His fastball was working," the senior catcher went on. "Had good pop on it. Curveball later in the game was good. Mostly fastball though."
The Knights gave Provenzale all the offense he needed in the second inning, sending 14 men to the plate and scoring eight runs on 10 hits.
Fitzsimmons led off the frame with a single. The senior catcher advanced to second and ran home on Ethan Hurwitz's base-knock as the Knights took a 1-0 lead.
Hurwitz slid into home plate on Robert Nolan's grounder to second base for a 2-0 edge. John Messina and Provenzale tripled on back-to-back pitches as the Knights expanded their advantage to 6-0.
Keeghan Cummings singled in Provenzale, stole a pair of bases and scored on Scotty Thyroff's hit for an 8-0 lead.
"That was a huge inning for us," DeRosa said. "Little disappointing that we weren't scoring other innings, but that was a huge inning for us. Guys had good at-bats. We can hit the ball when we swing at good pitches and don't chase, so that's what we did. Their pitchers fell behind and we jumped on the ones to hit."
Fitzsimmons singled three times, drew a walk and scored two runs.
"They (The East High pitchers) were struggling to throw strikes a little bit early in the count," Fitzsimmons explained. "Started out, usually it was a first-pitch ball and then I knew I was going to see a good pitch to hit and a lot of hanging curveballs too."
"Huge day at the plate today for Fitz," Provenzale said when praising his battery mate. "Had the first hit to get the rally going, so did a great job."
"Connor's been steady for us all year," DeRosa said about his senior catcher. "He seems to be getting on base every single game. He stroked the ball well today. He sat, got his pitch to hit and drove it. He's looked confident at the plate the last few weeks now and pretty much throughout the whole season."
Messina, Chris Pietropaoli and Thyroff all went 2-for-4 at the dish with a run scored. Messina drove in a pair of runs. Pietropaoli stole a base.
Cummings, Hurwitz, Provenzale and Zawacki all connected for a run-scoring hit and crossed the plate once in four plate appearances. Nolan singled, reached on a fielder's choice, stole a base and scored a run. The senior came in relief in the seventh inning and struck out the side.
.@baseballsectv A2 semifinal- @SHSBSBL vs. @GoEastEagles: Robert Nolan comes in relief in the 7th inning and strikes out the side. Final score: Knights defeat Eagles 10-0. Knights will play in sectional final on Saturday @PickinSplinters @PCSDAthletics pic.twitter.com/kcgsfziKSr

— John Mitchell Likanje Junior (@jml5798) May 30, 2019
For the Eagles, Michael Conrow threw 5 2/3 frames of two-run ball. The freshman right-hander retired 12 of the 14 batters he faced between the second and sixth innings.
Senior catcher Tyrone Roundtree doubled and singled in three at-bats. Junior Angel Silva went 1-for-3 at the plate.
Pittsford Sutherland will play against Eastridge for the sectional title Saturday at 4:00 PM at the Rochester Institute of Technology.