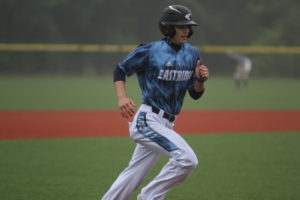 By CHUCKIE MAGGIO
ROCHESTER, N.Y. Baseball, including postseason baseball, is a far less complicated game than it gets credit for sometimes.
You can wallop a home run to draw first blood and secure some early momentum, like the three-run shot Reece Correa hit for School of the Arts in the first inning against Eastridge on Tuesday. Your starting pitcher can collect a strikeout an inning while your center fielder makes two run-robbing catches in center field and your offense plates six runs for just the second time in the last seven games.
Your team can play a fine game in many respects, but that infield practice that coaches implore their players to take as seriously as the batting cages tends to loom large. Throw the ball around or away from the diamond in the Section V playoffs and a good team will capitalize.
SOTA fell victim to the error bug five times and threw three wild pitches in the quarterfinal matchup. The Lancers weren't in need of that much help but certainly took advantage, supplementing the miscues with two home runs and seven other hits to earn a 12-6 victory in their last home game of the season. Eastridge advances to Thursday's semifinal at Honeoye Falls-Lima, with first pitch scheduled for 4:30.
The Lancers matched Correa's three-run homer with a three-run bottom half of the first, with Keenan Calenzo scoring on a throwing error by the SOTA shortstop and Brady Booher skying a two-run homer to right center to equalize.
The quick run support gave EHS starting pitcher Tyler Rogers the boost he needed to settle in. Rogers allowed just one more run on an inherited runner he walked before leaving the game. The lefty struck out nine in five-plus innings of four-hit ball, earning the win. Ross Janezic was charged with the loss for SOTA, giving up 10 runs on 10 hits.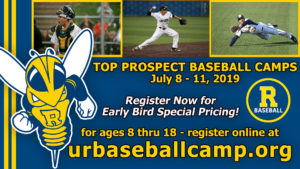 "There were a couple kids in the lineup that were great hitters that I knew we might not be able to blow it by them," Eastridge coach Mike Screen said of his starter's fastball, "but the rest of the lineup I felt like we could just blow it by them with the fastball. And that's what we did."
A chaotic third inning largely decided the contest. After Booher struck out to lead off the inning, Jacob Russo and Dylan Hanley each singled. Caleb Delly attempted a bunt to move up the runners but ended up reaching safely himself without a throw from Janezic. Rogers helped his own cause by walking to break the 3-3 deadlock, scoring Russo.
After a forceout at home plate, Eastridge broke out on a SOTA catcher pickoff attempt that went well past third base and into left field. The play cleared the bases, or so they thought; Calenzo was called for batters' interference, nullifying Avery Bowens's run and ending the inning at 6-3. Screen argued that Calenzo was allowed to stand in his batters' box, to no avail.
Regardless, Eastridge had done damage and SOTA would never come near the lead again. Hanley's two-run laser in the fifth extended the advantage to 8-3 while Jayden Fayad and Austin Robinson drove in insurance runs.
The team that made the fewest mistakes won the elimination game.
"We preach that," Screen said. "The last week and a half we've been preaching, 'Just be smart and know where you're going with the ball before the ball is hit.' That's what they did today."
Chase Koepke relieved Rogers in the sixth, striking out five of the 10 batters he faced and working through a shaky two-run ninth to complete the game.
After two consecutive one-run hitting performances, EI presented its pitchers with a manageable room for error on the misty, cold afternoon.
"I just liked how we bounced back after a three-run home run in the first inning kind of shocked us," Screen commented. "It shocked (Rogers), but he stuck with it, kept grinding and stayed positive and then he shut them down the rest of the way.
"We just grinded. We matched them in the first inning, tied it up and then kept on putting pressure on them. The gameplan was to keep being aggressive and take bases. It resulted in a bunch of runs."
Screen, a former Lancer ballplayer himself, is pleased with the progress his team is making this year. Eastridge is entering territory it hasn't experienced in a decade; the program's last sectional semifinal was a 2009 loss to Aquinas. However, he knows as well as anyone that his team is two wins away from winning a sectional block. He isn't satisfied with this achievement.

"It's been about 10 years since they've been in a semifinal and 25 since they've won the division, which we shared this year…" Screen noted. "Those are huge benchmarks for us, but the main goal is to win a sectional title, so there's more work to do."