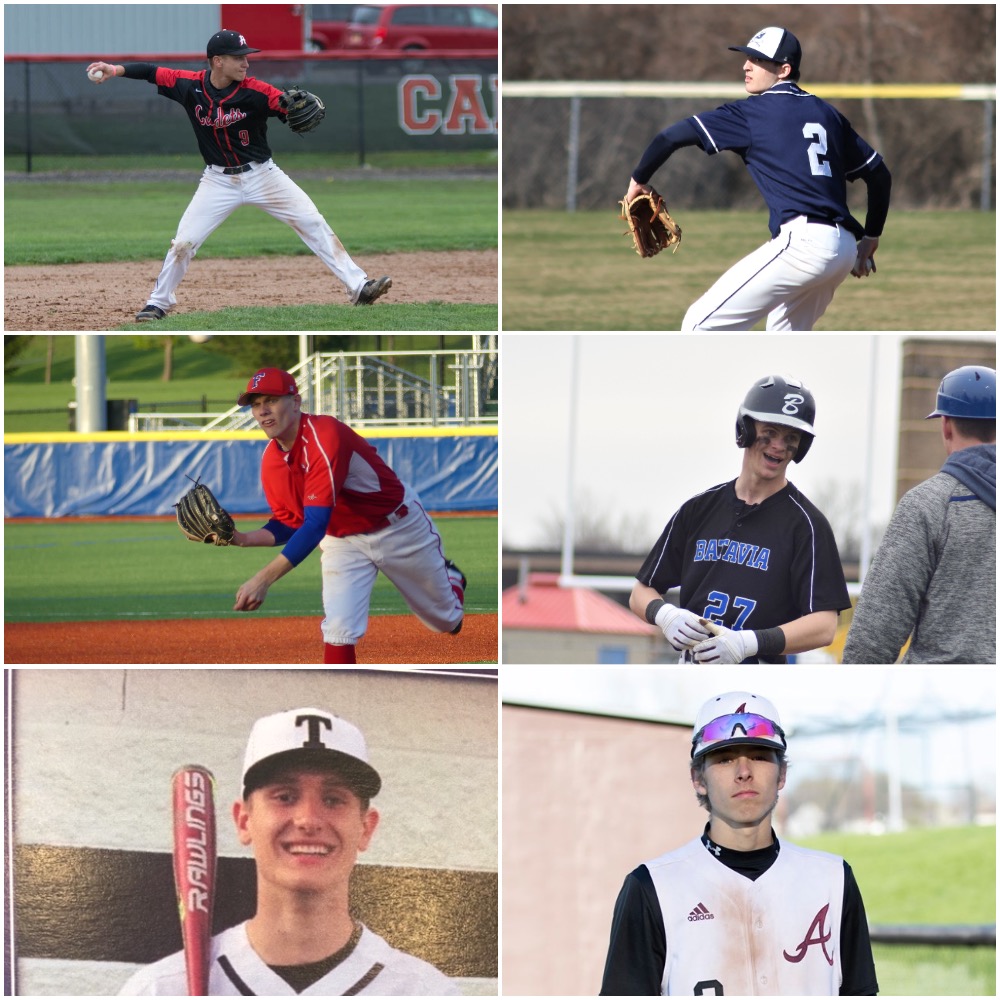 By CAITLIN McCLARE
Fairport's Josh Van Bramer earned the win, with a little offensive help from himself, in a top-notch pitchers' duel. Drew HerrNeckar boosted Hilton in a three-win week. Caden Hann collected eight hits and a win on the mound for Webster Thomas. Ryan Watson maintained his hitting streak while keeping Brighton in each game this week. Greece Arcadia's Drew Southcott recorded a .583 weekly batting average, while Batavia's Griffin DellaPenna tallied a .470 average on the week.
For this, Monroe County recognized the six as the Players of the Week (May 13-18) for their respective divisions.
Van Bramer did it all for Fairport in the Red Raiders' 1-0 win over Penfield on Friday. The senior southpaw came out on top of the pitchers' duel, finishing with a one-hit, complete-game shutout. He struck out a dozen, while flirting with a no-no until a Patriot found a gap in the seventh inning. He helped himself earn the win in the duel by knocking in the game's only run in the top of the sixth inning with a base hit to right. 
READ MORE.
 The Red Raiders travel to Irondequoit on Tuesday, May 21, for a 4:45 p.m. start.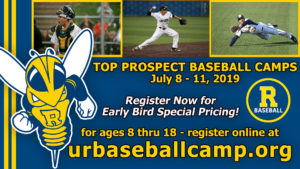 HerrNeckar finished the three-win week 4-for-9 with four RBI and three runs scored. Two of his four hits on the week were game-winners, one against Victor and one against Greece Arcadia. In the Cadets' 4-1 win over Victor on Thursday, HerrNeckar notched two RBI with a two-out single in the third inning. Hilton is set to face Gates-Chili on Monday, May 20, at Gates-Chili Middle School at 5 p.m.
Coming off of a 15-1 win over Gates-Chili on Wednesday, the Titans kept the momentum in the rematch with Hann on the hill. Hann threw five innings with six strikeouts and three hits allowed in Thomas's 18-0 win. He also collected an RBI. Against Rush Henrietta on Friday, Hann went 3-for-4 with a triple. He went 8-for-14 on the week with a double, a triple, a RBI, and five runs scored.
Watson posted a .416 batting average this week, moving his hitting streak to 18 games. In two three-run losses to Greece Athena, Watson collected two hits in each and combined for three runs scored. Brighton closed out the week with a 25-3 rout of Greece Odyssey, where Watson drew three walks and scored two runs in the first inning alone. He finished with one hit and one RBI. Brighton hosts Webster Thomas on Monday, May 20, for a non-divisional matchup.
Southcott collected hits in seven of his 12 at bats, notching a .583 average. He drew three walks as well to boost his on base percentage to .667. In Arcadia's split week, he scored three runs, including one in its win over Eastridge. Greece Arcadia is scheduled to travel to Aquinas Institute for a non-league game on Monday, May 20.
DellaPenna rocked three doubles and legged out one triple this week, helping him finish with a .470 average. In doing so, he knocked in seven runs and scored five of his own. Batavia heads to Honeoye Falls-Lima for a divisional game on Monday, May 20, for a 4:30 p.m. start.