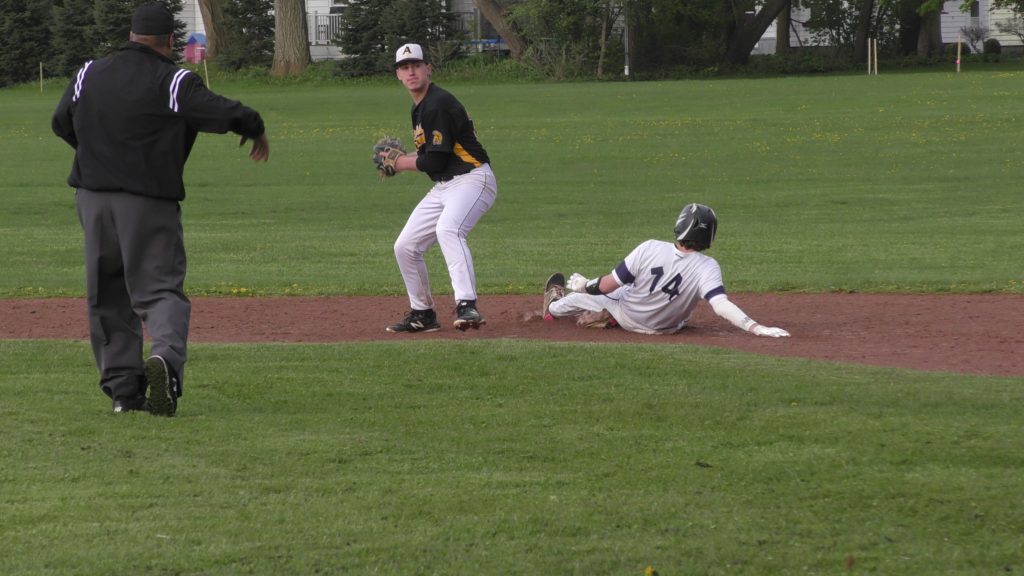 By PAUL GOTHAM
BRIGHTON, N.Y. — With a win over the Brighton Barons on Wednesday, Jason Bunting's Greece Athena Trojans clinched the Monroe County Division III title and at least a five-game turnaround in league play from last year.
"I'm really proud of them," Bunting said after the 8-5 win. "I just told them that. We have a lot of guys back from last year, but we graduated a ton too. We graduated (Jamie) Sciortino, (Mike) Ruta and (Ryan) Ballard and all those guys that played. For these guys to come back, own it and take responsibility is big. The seniors have done a great job, all six of them, with leading the younger guys. I think that's the reason we're winning."
Casey Saucke II hurled four innings to pick up the win and plated the go-ahead run in the second inning to give Athena (13-1/8-1) a lead it did not surrender. The Trojans led 7-3 before having to hold off Brighton in the later innings.
"They're a solid ball club," Bunting said of the Barons. "Their pitching is excellent. They can swing it. They came out swinging the bats in the bottom of the first inning and took the lead. They're not afraid. To get the lead back from them and then hold it was definitely an accomplishment for us."
Saucke drove in Justin Kimble and Jake Cerone with a two-out single in the second inning for a 4-3 Athena edge.

The Trojans added a run in the third when senior Jayson Russell scored on Kimble's two-out double.
Brandon Smith allowed two runs (both unearned) on four hits over three innings to close out the win for Athena.
"Smitty's pitching like a senior," Bunting stated. "He really is. He's very excited. He's into the game. He loves the game so much and it shows when he's out on the mound. The kids know that he loves it.
"He's a true pitcher. He hits his spots. He doesn't overpower you, but he will work the ball up, in, out and change speeds. He's really doing a great job for us."
The right-hander struck out one, did not walk a batter and worked ahead to eight of 13 hitters he faced.
"Every time I go out there I just try to get ahead in the count," Smith said. "We have a good defense. I like to keep the ball down and get a lot of ground balls. I trust my defense, try not to take the game over on the mound and let them put the ball in play.
"I was pounding the zone with first-pitch strikes. I've always been taught the best pitch in baseball is a first-pitch strike. I keep that mindset and good things will happen."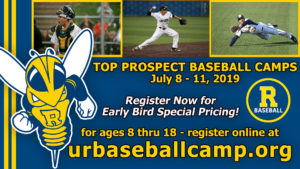 Tyler Curtis gave Athena a 2-o lead in the first with a double that drove in Zach Geist and Saucke.
Geist fnished 2-for-5. Saucke was 2-for-4. Kimble went 2-for-3 with a walk and two runs scored.
Cerone walked, singled and scored twice. Curtis also walked three times.
Saucke struck out five, walked two and allowed five hits over four innings to pick up the win.
Athena finished 13-9 last year including 3-7 in the division.  Wednesday's win was the ninth for the Trojans (13-1/8-1).
Brighton's Ronan Coughlin finished 2-for-4 including an RBI single in the bottom of the first to give Brighton its only lead of the game at 3-2.
Trent Wasserman drove in two runs with a triple in the first inning.
Ryan Watson was 2-for-4 with two runs scored. Jack Falter drove in a run and scored another with two hits in four at-bats.
Matt Falter walked and scored a run. Nate Sponsel had a single for Brighton (11-6/6-3).
Athena last won a divisional title in 2014.