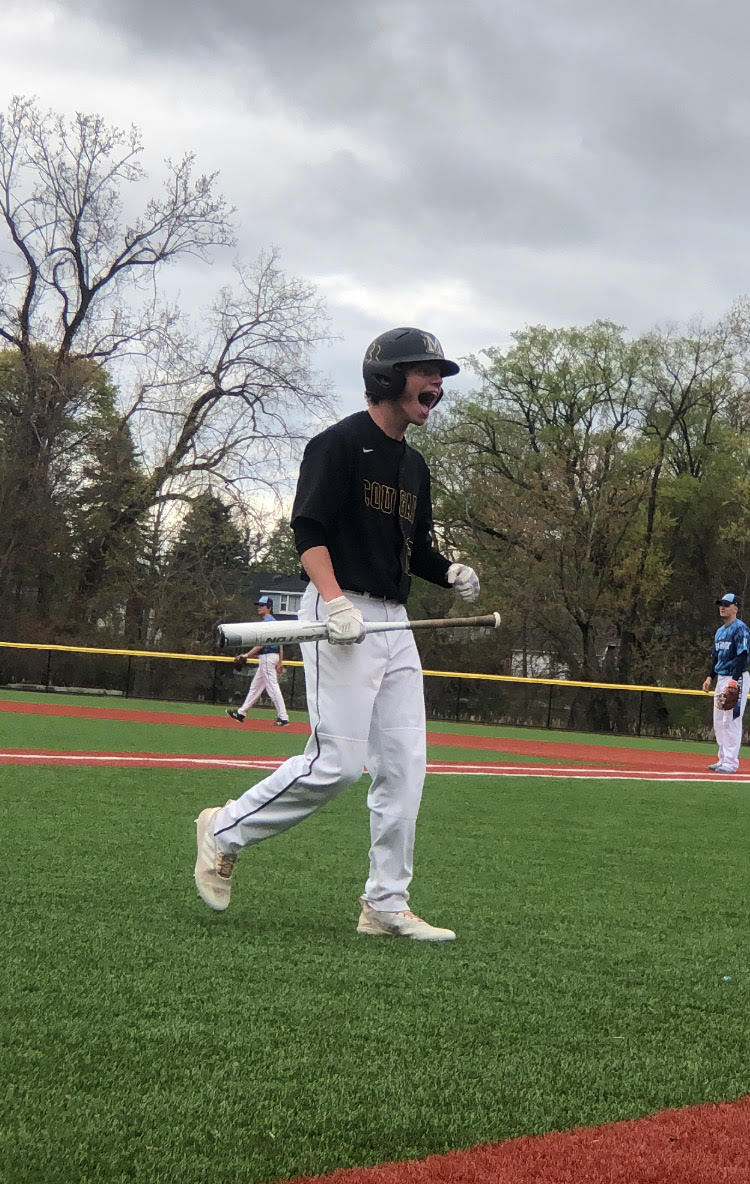 By BILLY HEYEN
EAST IRONDEQUOIT, N.Y. — Derek Childs allowed the first three Eastridge batters he faced to score. The Honeoye Falls-Lima senior gave up a single, a walk, and then a three-run home run by Shane Harisis off the HF-L left fielder's glove.
From that point on, Childs faced 26 more batters. He allowed just a lone extra run.
"I always just move on from things like that," Childs said. "I know there's six more innings in the game of baseball. And you gotta play all seven to win."
With their senior righty bearing down, the Cougars' (12-2) hot bats had more than enough in the tank to comeback and beat Eastridge (11-6), 7-4, on Tuesday evening. The win extends Honeoye Falls-Lima's best start in more than a decade. It also marks three-straight wins for HF-L, all with at least six runs scored. With the Cougars set to rematch with Eastridge on Wednesday, their win on Tuesday was a good start to the week.
"That's a good team over there," HF-L head coach Dan Hoyt said. "You have to earn your victories against them. To give up the three runs like that was unfortunate, but I knew Derek was gonna bear down."
Before Childs even took the mound, he was confident. Yes, his stuff felt good throwing before the game. But moreso, he knew that HF-L's "hot" bats would give him a bit of room to work with.
The Cougars didn't waste time getting on the board. Cary VanNewkirk drove in a run on a single up the middle. Sal Tripi followed with a liner into the right-center field gap that scored another run, staking Fields to a 2-0 advantage. Tripi's recorded seven hits across HF-L's three-game win streak.
"I want to go over second base because if I don't think like that, then I end up pulling off the ball," Tripi said. "Gave me a fastball down the middle, and I took it to right center."
Then Sal Tripi doubles in another run for @HFLCSDAthletics , 2-0 pic.twitter.com/emapBQdILa

— Billy Heyen (@Wheyen3) May 14, 2019
It all could've fallen apart in the bottom of the first when Fields allowed the three-run homer that went in and out of his left fielder's glove. But he wasn't worried. Neither were Hoyt or Tripi. They've all seen Childs be unaffected by mishaps since his sophomore year.
Now a senior, Childs just went about his business. He struck out the side in the first around the homer, using his fastball to great effect. Childs allowed just two hits across the next four innings before conceding one more run as he approached his max pitch count in the sixth.
"Derek's amazing," Tripi said. "He's been our rock since he was a sophomore. Can't ask for much more from him."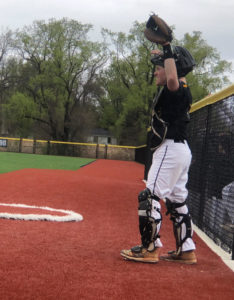 And it was Childs that knotted the game up in the fourth. Batting out of the eight hole, the lefty hitter didn't get a bunt down with runners on first and second. After a lengthy run down, HF-L had a runner on third with one out. Childs knew after he'd failed to get the bunt on the ground that he had to get that run home.
He didn't waste any time, tucking the second pitch of the at bat inside the first base bag to tie it up. As Hoyt walked off the field after that half inning, he yelled "New game, let's go."
Hayden Smith led off the next inning with a double for the Cougars. He scored on Tripi's RBI infield single up the middle to take the lead. And HF-L added three more in the sixth, with a Childs bunt hit and a Smith sac fly contributing around a couple walks and errors.
"Our two/three/four/five guys have been doing a good job," Hoyt said. "And facing some tough lefties, because they're all lefties too."
When Childs' outing was done, he just switched places with Brian Reinke at first base. The lefty came in with the bases loaded to face Harisis in the bottom of the sixth. On 1-1, Reinke threw his fastball for a swing and miss. And he blew it past another swing to retire the side.
As he bounded off the field, Reinke screamed: "Let's go! Let's go!"
Brian Reinke with the gas, and he unleashes a few "let's go"s. @HFLCSDAthletics leads 7-4 heading to the seventh at Eastridge. @PickinSplinters pic.twitter.com/J4FtRf7Qc8

— Billy Heyen (@Wheyen3) May 14, 2019
The sophomore recorded a strikeout, a popout and another strikeout to complete the save. HF-L catcher Ben Sousa met Reinke for a chest bump as the lefty strode across the first-base line. For the 12th time in 14 games, the Cougars got to celebrate a victory. They haven't had this good a start as far back as 2008, when Maxpreps began tracking their results.
In 2012 and 2015, worse starts were still turned into sectional titles by the Cougars, their only two championships since 2000. There's still baseball to play, and it might even require a Class A2 victory over Eastridge in the end to add to that tally. But for now, this HF-L team will continue to do what it does best: Hit, "never say die," and keep winning baseball games.
"Every single person on this bench, whether they're on the field or not, wants to be here, wants to win," Childs said. "And everybody here, they're making plays every game. It's so much fun playing with these guys, because they all just want to win."