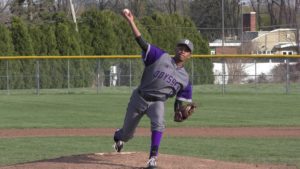 By PAUL GOTHAM
ROCHESTER, N.Y. — Jonah Holloway hurled five-plus innings, and Anthony Cenzi delivered back-to-back key hits as Greece Odyssey downed their Maiden Lane neighbors, Greece Olympia, 13-5 in Monroe County Division IV action, Tuesday.
Holloway struck out eight over 5.1 innings of work.
"Jonah did what he had to do," Greece Odyssey head coach Roger Klimek said. "His pitch count got up a little bit but overall he kept them off-balance and did what he had to do, got some outs."
After allowing two runs in the first, the junior right-hander tossed two scoreless innings. Olympia took advantage of three errors to push across three runs in the fourth.
"I wasn't reaching far enough," Holloway said of his adjustment after the first inning. "It felt really good after that. I told myself to lock in and get my arm out."
Holloway ended the Olympia fourth with a punch out. He faced four batters in the fifth and induced an infield pop up from the only batter he faced in the sixth inning.

"His fastball's decent and his curve ball is nice," Klimek added. "It's just a matter of getting more confident. I thought overall he did a pretty good job of throwing all his stuff for strikes. We didn't help him there a couple innings by making some errors that got his pitch count up. Otherwise, he might have been able to get a complete game."
Cenzi finished 2-for-3 with a walk on the day. He drove in a pair of runs in the third with a base hit up the middle. One inning later, he followed with a near carbon copy single to shallow center field.
"I was just trying to stay patient and battle as much as I could, watch some pitches, not chase any balls," the senior said. "I think the whole team pieced it up pretty well today. We were hitting the ball."
His second single was part of a seven-run fourth inning when the Leopards put the game out of reach.
"They were both fastballs right down the middle," Cenzi noted. "I felt like I was in BP (batting practice), just smack the ball. I didn't even have to think about it."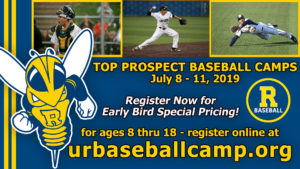 Blake Bebout worked 1.2 innings of scoreless relief for Odyssey. At the plate, Bebout finished 4-for-4 with two runs scored.
Jacob Mykins connected on a two-run double in the third to give Odyssey a lead it did not surrender. Joseph D'Angelo and Joshua Hernandez scored two runs apiece for Odyssey.
Olympia's Colin Avery hurled 3.1 shutout innings in relief. The right-hander retired 10 of 14 batters he faced. Avery struck out five.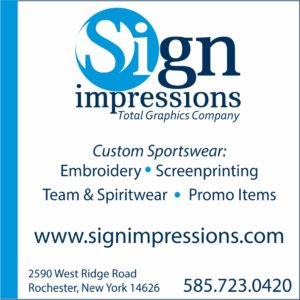 On Monday, Korey Canton delivered a walk-off double in Odyssey's 3-2 win over Olympia. The Leopards improved to 4-5 on the season and 3-3 in the division with their second straight victory.
Less than a mile separates the two schools located between Mt. Read Boulevard and Fetzner Road.
"It's local so it's nice to get that win," Cenzi noted. "I got a bunch of friends that go here (Olympia) too, so it will be nice to talk to them."