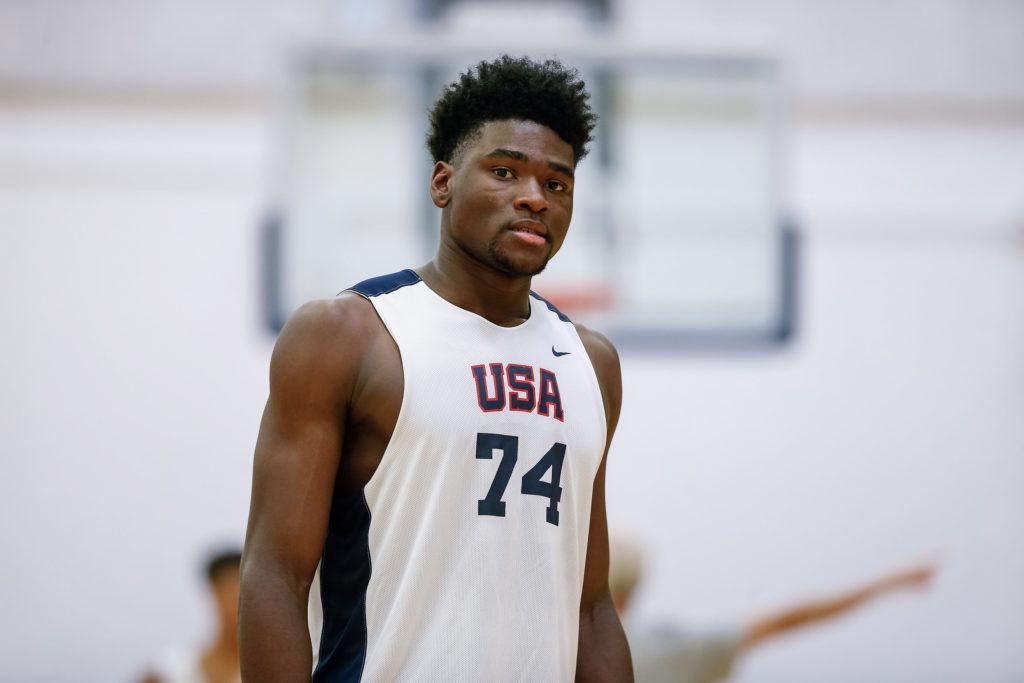 By BILLY HEYEN
Rochester-native Isaiah Stewart played the final four and a half minutes of the Nike Hoop Summit. Fairport head coach Scott Fitch was the Team USA head coach and had his fellow Section V great on the floor in crunch time. And Stewart was part of a closing five that pulled away to win the annual showcase.
Stewart and Team USA won the Nike Hoop Summit, 93-87, over the World Select Team. Stewart, a former star at McQuaid Jesuit, will head to Washington to play basketball next season. He starred for La Lumiere (Indiana) this season, leading them to the national high school championship game, and is the sixth-ranked recruit nationally per 247Sports.
The U.S. team was head coached by Fitch, the Fairport High School boys' basketball coach. This was Fitch's fourth role with USA Basketball, along with serving as an assistant with the 2018 U17 World Cup team which took the gold medal and the 2017 U16 national team, along with being the court coach for the 2018 Junior National Team October Minicamp.
Stewart scored a pair of first-half buckets, including a righty hook shot after powering his way into the lane.
The 6-foot-9 Stewart added a made free throw in the second half to finish with five points. He also grabbed two rebounds, had one steal and finished +13.
Heading into this year's contest, Team USA and the World Select Team had split the last 10 meetings, 5-5. Friday, the game was practically even all the way until the final buzzer, with late free throws leading to the six-point margin.
Cole Anthony, an undecided point guard for Team USA, dropped 26 points and was matched by future Arizona point guard Nico Mannion's 26 for the world team. James Wiseman, a Memphis-bound big, starred in the front court for Team USA with 12 points, 10 rebounds and seven blocks. Wiseman garnered most of the center minutes when Stewart was off the floor.
Stewart still has one more all-star contest to play in, the Jordan Brand Classic on April 20. Then, it's off to UW. Stewart chose Washington for college in part because of a relationship he'd formed with then-Syracuse assistant Mike Hopkins while Stewart was still at McQuaid. Now, Hopkins will be Stewart's head coach next year, featuring both Stewart and former Bishop Kearney star Nahziah Carter on the Huskies roster.
The Athletic's Sam Vecenie recently wrote that he expects Stewart to average 15 points, 10 rebounds and win Pac-12 Freshman of the Year next season. Many 2020 mock NBA drafts have Stewart being selected in the lottery. The Nike Hoop Summit was just one more example of why so many are so high on Stewart.
"You can tell that (Stewart) has a drive that he wants to be great," Fitch told Pickin' Splinters on Thursday. "I show him something, and he goes back and shoots thousands of shots on it in a week. You don't see it that often."