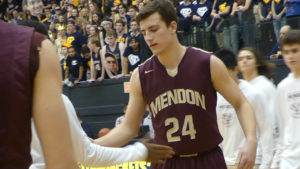 By PAUL GOTHAM
ROCHESTER, N.Y. — Pittsford Mendon junior forward Nate Strauf has contributed five percent of the Vikings' scoring output during this season.
Just don't try to minimize the impact Strauf has had on Bob Nally's squad.
"Nate is an integral part to this starting five," Nally said earlier in the week. "We would not be able to be in this spot without him. He brings so much on both ends."
In a lineup which includes four teammates averaging double-digit points per game, Strauf scored 4.3 during the regular season. He reached his season-high of nine points on two occasions.
His role is one where he must know when to stay out of the way and when to get in the way.
"Throughout the years, we have had great role players around here," Nally said. "Nate has just blossomed into this defensive specialist for us. He brings us a lot of toughness."
He's the first option on offense when he beats his man up the floor and sophomore point guard Jacob Shadders finds him ahead of the defense.
When he works the baseline on the press break, it may seem like the offense is flowing in his direction. That's an illusion. As all defensive eyeballs focus on his four teammates, the junior forward slips into gaps. His buckets breaking the press are gut punches for opposing defenses stretched to their limits trying contain the Vikings' offense.
"Just totally gets his role and embraces it," Nally stated. "He doesn't care about his points. He knows that he'll get 'em. When he does get the opportunity, he makes the best of it."
Strength in numbers: Mendon's underrated defense key to success
Mendon's offense has been a year in the making
Lined up opposite Dan Cook in Mendon's frontcourt, the worst thing Strauf could do is bring an extra defender to his teammate.
"He's the definition of an unsung hero," said Cook who averaged 18.8 points per game during the regular season and has registered 25 double-doubles including the postseason. "He really just keeps us going out there. You can see the energy he brings."
On the perimeter, Strauf is a weapon used to free up his sharp-shooting teammates.
Michael Harrington averaged 18 points during the regular season. In the last four games, the senior guard improved that number to 25.3. Harrington blitzed cross-town rival Sutherland with a 5-of-8 shooting performance from 3-point land in the regional qualifier.  He worked the wings off the ball, and there was Strauf with his 6-foot-2 frame creating space for his teammate with well-placed screens.
"I get that spot in the corner with Mike and help set up those flares," Strauf said of his work off the ball. "Mike's been hitting those threes. I'm honored to have that position."
In 59 minutes of playing time over the last three games, Strauf has connected on 6-of-9 attempts from the floor and contributed 14 points. He's corralled 12 rebounds while collecting two steals and an assist. All that without committing a turnover.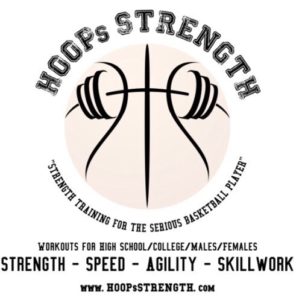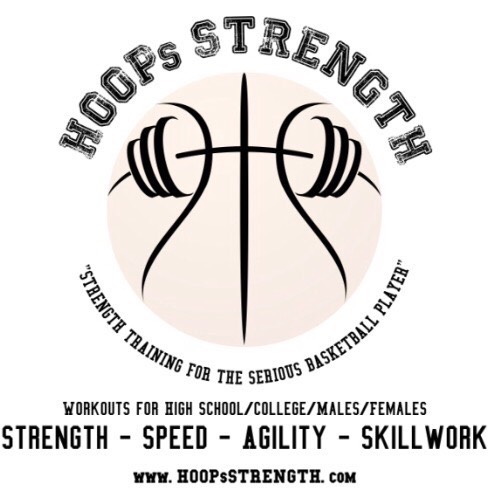 "I understand my role, and I understand how great an opportunity I have to be part of this team and to help us win every single game we can," Strauf added. "Let Dan and Mike, Connor (Krapf) and Jake do what they do. They're great shooters, and I'm just in love with my role. I love rebounding. I love hitting the boards. I like playing defense, taking those charges getting the other guys in foul trouble. We all mesh together perfectly."
Mendon takes the court Friday against Section II representative Troy (22-4) with a spot in the NYS Class A finals at stake.
"It's a dream come true," Strauf said of the opportunity. "I'm with my favorite guys in the world. We've been together for so long. Since middle school we've been playing AAU. The seniors are great. The kids who we brought up are all just meshing. I'm very excited for this weekend."
A 1:15 PM tip time is scheduled at the Floyd L. Maines Arena in Binghamton.
Tempo and Trends: Troy has won six straight games. The Flying Horses score 80.80 points per game while allowing 53.25.
Players to Watch for Troy: Latyce Faison 20.4 PPG; Lateef Johnson 6-foot-4 Sr. G 12.3 PPG; Nazaire Merritt 5-foot-9 Sr. PG 20.1 PPG including a team-leading 2.6 3-pointers per game; Jay-Quan Moore 5.2 PPG.
Pittsford Mendon: Daniel Cook Sr. F 18.8 PPG, 24 double-doubles; Michael Harrington Sr. G 17.9 PPG; Jacob Shadders So. G 14.5 PPG; Connor Krapf Sr. G 10.8 PPG.
How they got here: Troy downed Jamesville-Dewitt (III), 78-56. Mendon beat Lewiston-Porter (VI), 87-55.
Rebounds & Putbacks: Second-year Troy coach, Greg Davis played at St. John Fisher.