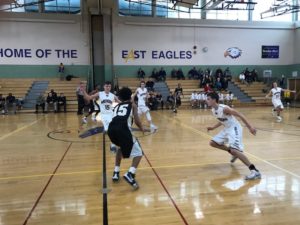 By PAUL GOTHAM
ROCHESTER, N.Y. — It's easy to overlook the defensive efforts of the Pittsford Mendon boys basketball team. After all the Vikings' offense pours in more 80 points per game.
Make no mistake, though, what Mendon does when opponents have the ball is a big reason they will be playing this weekend in the New York State Class A semifinals.
"We knew we were going to be good this year, and it was going to depend on how well we defended," fourth-year head coach Bob Nally said earlier this week during practice. "If we really wanted to make a good run in sectionals or obviously in states, we knew that we were going to be able to defend too and not just go out and outshoot everybody every night. The kids bought in really early to being tough on defense and working together."
Nally's squad finished in the Monroe County League holding opponents to 53.25 points per game during the regular season. This past Saturday, the Vikings held Section VI champion Lewiston-Porter more than 20 points under their season average.
"When you have guys in good help position and communicating, it gives you the confidence to play the defense the way you should," Nally explained. "You get a hand up on shooters rather than worrying about getting beat off the dribble. When all guys are talking and communicating, it just gives you that sense of strength in numbers."
The Vikings limited Lewiston-Porter to 19-of-62 (30.6 percent) shooting from the floor. Earlier this season against the New York State Catholic High School Athletic Association (CHSAA) champion Park School (No. 2 NYSSWA Class A), the Lancers managed 68 points in a 16-point loss. Later Lew-Port scored 75 in a four-point win over Section VI Class AA and Far West Regional champ, Niagara Falls. Against Mendon, Lewiston-Porter scored 55 points – their second-lowest output of the season.
"It just comes down to the energy you bring and how locked in you are on defense," sophomore guard Jacob Shadders said. "It's just an effort thing.
"At the beginning of the year, we knew we had the pieces. It just came down to whether we could defend or not. I think we showed all of Section V so far that we can defend the ball. We're going to need that this weekend for sure."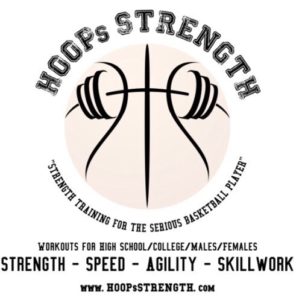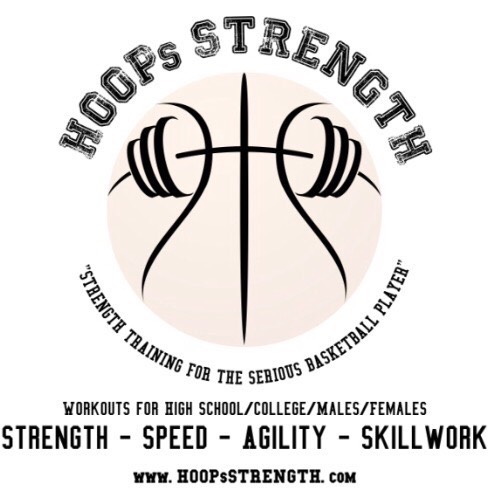 "We all trust each other," junior forward Nate Strauf said. "When someone says 'I got your help or I got your gap right or gap left' I can trust that my teammates on my right or my left will help. I can give up some things and then take other things away. It's a cohesive unit. It's all works out, and we get that board at the end of the defensive stop."
Mendon's ability to turn defense into offense has been on display over the past three games. In their win over Athena in the Class A1 final, the Vikings converted 10 Athena turnovers into a 17- 2 advantage in points off those miscues. Against Sutherland in the regional qualifier they forced 15 mishandles and turned that into a 17-10 advantage. Last Saturday, 10 Lew-Port turnovers resulted in a 15-4 Mendon advantage.
"We're a run-and-gun team," senior captain Dan Cook stated. "The goal is to get steals and get our offense rolling from there."
On 18 occasions this season, Mendon has held opponents under 60 points. In the post-season, the Vikings are limiting the opposition to 57 points. With this combination of offense and defense, Mendon compiled an average scoring margin of 27.5 points per game during the regular season. For the post-season, that number is an even 25. The 2017 NYS Class A champion Irondequoit Eagles posted an average scoring margin of 21.1.
Mendon's offense has been a year in the making
"It's the players," Nally said. "They are able to keep guys in front of them for the most part.
"Our offense can steal a little of the other team's will and break their heart a little bit. We can tend to beat 'em up on offense, and it tends to take a little life out of them on their defensive end."
Mendon (25-0) faces Troy (22-4) in Friday's NYS Class A semifinal. The Flying Horses score 80.80 points per game. Latyce Faison accounts for 20.4 points per game for the Section II champion. Nazaire Merritt adds 20.1 and Lateef Johnson 12.3 points.
"We've wanted this," Shadders said. "We want the state championship. We're going to have to bring it on the defensive end like we said all year. That leads to our offense. We're going to have to do it."
A 1:15 PM start time is scheduled Friday at the Floyd L. Maines Arena in Binghamton.
*Correction: The article originally stated that Mendon led Monroe County in points allowed. The Vikings finished second to Irondequoit which topped the 23 teams holding opponents to 50.5 points per game.