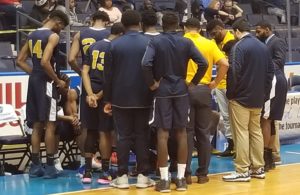 By JOHN LIKANJE
ROCHESTER, N.Y. – The UPrep Griffins went on a late run in the fourth quarter to hold off Fairport, 54-43, in the semifinals of the Section V class AA playoffs.
Leading 41-39 with six minutes remaining, UPrep ended the game on a 13-4 run. Senior guard Jakhi Lucas scored nine of his 13 points during the surge on a pair of layups, two free three throws and a three-pointer. Na'Zea Fowlks and Christian Jefferson each knocked down a pair of free throws.
"The formula has been to keep the defensive energy up," Lucas explained. "Once we play great defense, that's what makes the offense gets easy looks and get them (Fairport) uncomfortable."
During the run, the Griffins held the Fairport Red Raiders to 11 missed field goals and two turnovers in 15 possessions.
"It was man-to-man and we tweaked it with a little bit of something else," UPrep head coach Demond Stewart explained. "They (Fairport) turned the ball over when we tweaked it."
Na'Zea Fowlks scored 12 of his game-high 18 points in the first half as the Griffins surged to a 30-22 lead going into the locker room. The junior forward hauled in 11 rebounds, blocked three shots and swiped a steal.
"No one on Fairport's roster can guard me, so I knew I was going to do my job," Fowlks said. "As long as I was hitting my shots, I was going to do my job."
"I've been talking to Na'Z (Fowlks) since the summertime," Stewart said about his junior forward. "I told Na'Z he got a crucial key to the game for us to be successful."
Despite battling foul trouble, Lucas netted 13 points, pulled down 10 rebounds, dished out seven assists and had four steals.
"I just knew I had to keep my head in the game," Lucas explained. "If it wasn't scoring, I had to play great defense or look for my teammates to get them some open shots. I knew they (Fairport) were going to try to pack it in, force the ball out of my hand, so I had to look for my teammates more and trust them."
"If you ask Jakhi Lucas right now how long he been at this school (UPrep)," Stewart said about his senior guard. "Since seventh grade. He's been here since the beginning."
Jefferson contributed 11 points, five rebounds, an assist, a block and a steal.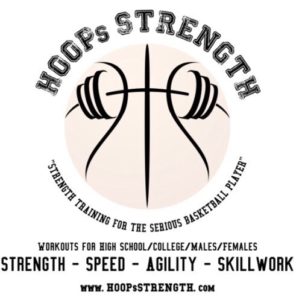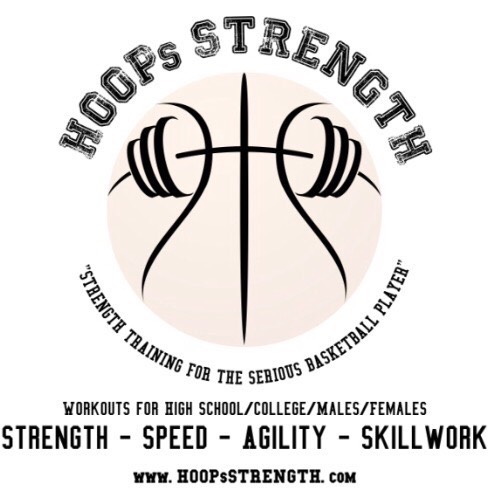 For Fairport, Ryan Lucey scored 12 of his team-high 14 points in the second half. The junior forward collected 13 rebounds, handed out an assist, blocked a shot and swiped a steal.
Senior guard Andre Starks chipped in 11 points, an assist and a steal.
Andre Starks 3-pointer cuts @Fairport_hoops deficit against UPrep to 13-10 at the end of the 1st quarter. @PickinSplinters pic.twitter.com/KASGo74gZl

— John Mitchell Likanje Junior (@jml5798) February 26, 2019
UPrep will play McQuaid on Saturday at 9:00 at the Blue Cross Arena. The Griffins lost to the McQuaid Jesuit Knights, 70-54, in the class AA sectional final last year.
UPREP (11-10)
Na'Zea Folks 7-13 3-3 18; Jakhi Lucas 4-14 4-5 13; Christian Edwards 3-10
3-6 11; Kendrick Cheyshad 2-2 0-0 5; Krystain Lee 2-3 1-2 5; Kayshawn Ross
1-10 0-0 2; Raekwon Dargan 0-1 0-0 0; Harold McCullough 0-0 0-0 0. Totals
19-53 11-16 54.
FAIRPORT (14-7)
Ryan Lucey 6-13 1-1 14; Andre Starks 5-12 0-0 11; Vanzell Johnson 1-9 1-2 4;
Brett Heininger 1-6 1-2 4; Stefan Milinkovic 2-6 0-0 4; Jack Linstrom 1-2
0-0 2; Collin Espada 1-1 0-0 2; Max Molisani 1-5 0-0 2; Kevin Gibson 0-0 0-0
0; David Munechika 0-0 0-0 0; Colin Bucenec 0-0 0-0 0; Trevor Mulhern 0-0
0-0 0; Drew Johnston 0-0 0-0 0; Ryan Kennedy 0-0 0-2 0. Totals 18-54 3-7 43.
UPrep…………………….   13   17   11   13  –   54
Fairport………………….   10   12   12    9  –   43
3-point goals–UPrep 5-17 (Christian Edwards 2-5; Kendrick Cheyshad 1-1;
Na'Zea Folks 1-3; Jakhi Lucas 1-5; Kayshawn Ross 0-3), Fairport 4-17 (Andre
Starks 1-3; Brett Heininger 1-5; Ryan Lucey 1-5; Vanzell Johnson 1-1; Max
Molisani 0-2; Stefan Milinkovic 0-1). Fouled out–UPrep-None, Fairport-Andre
Starks. Rebounds–UPrep 36 (Na'Zea Folks 11), Fairport 33 (Ryan Lucey 13).
Assists–UPrep 9 (Jakhi Lucas 7), Fairport 9 (Vanzell Johnson 4). Total
fouls–UPrep 14, Fairport 15. Technical fouls–UPrep-None, Fairport-None.