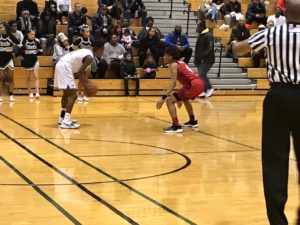 By JOHN LIKANJE
ROCHESTER, N.Y. – Wilson Magnet surged out to a double-digit lead in the second quarter en route to an 88-50 wire-to-wire victory over School of the Arts in the first round of the Section V Class A2 playoffs.
Leading 20-16 at the end of the first quarter, the Wildcats started the second period on a 16-2 run for a 36-18 edge. Senior guard Robert Davis sparked the charge with a three-pointer and a layup.
Junior forward Brennan Clark made a pair of layups and two free throws. Senior Desi Floyd converted a layup of his own. Freshman forward Christian Harmon knocked down a three-pointer.
"We wanted to hit the high post and then either look to the low guy or to the wings," Wilson Magnet head coach Brendan O'Toole explained about his squad's offense. "Some of the three's that we got were because of that. Our forwards did a good job of kicking that ball out."
Clark finished a breakaway dunk to ignite a 10-3 surge to end the second quarter with a 46-23 lead going into the locker room. Senior forward Malikk Johnson made a layup. Davis and junior guard Arthur Wilson each hit a shot from beyond the arc.
"Offensively, we shot the ball well, but I think it was a direct result of us moving the ball, making the extra pass, and hitting the extra man," O'Toole noted.
The Wildcats held the School of the Arts Silverhawks to seven points, 10 missed field goals and five turnovers in 19 possessions in the second period.
"Defensively, once we switched to man and got out of our pressure, we were really good," O'Toole explained. "We forced them (School of the Arts) into a lot of really tough shots."
Davis netted his fourth three-pointer of the night to invigorate the Wildcats to a 16-2 run in the beginning of the third quarter to extend their edge to 62-27 and force a Silverhawks' timeout.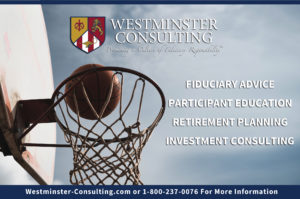 Johnson knocked down a long-range shot from the right corner and a putback layup. Floyd made a pair of layups. Junior guard Tory Bradley finished a layup as well. Clark flushed a dunk on an alley-oop off the backboard from Davis.
"Man, BJ (Brennan Clark) is one of the best players on the team," Davis said about his teammate. "We need him the most and he knows. He's a big showtime player and hopefully he continues to play big."
Floyd scored 16 of his game-high 18 points in the first and third quarters combined as the Wildcats outscored the Silverhawks, 50-26. The senior forward pulled down 12 rebounds, collected five assists, and blocked a shot.
"I think he's been up-and-down a little bit this season, but tonight was a little bit more of what we expected," O'Toole said about Floyd. "He grabs some defensive boards, went coast-to-coast, was finishing."
For the night, Davis hit five shots from beyond the arc en route to 17 points. The senior guard grabbed a pair of rebounds, handed out five assists, and had a block.
"I was okay on the offensive end, but the team didn't really need my scoring tonight," Davis noted. "They needed my ball movement and me leading the team. As for 17, I'm good with that as long as we get the win."
Clark netted eight of his 12 points in the second quarter. The junior forward hauled in 10 rebounds, dished out three assists, and blocked a pair of shots.
"We have nobody else that plays above the rim," O'Toole explained. "He's a big part of what we do. Usually, for us to be successful, we need him to be successful because teams really need to focus in on him. He gives us extra possessions with rebounds. He gets out in transition great."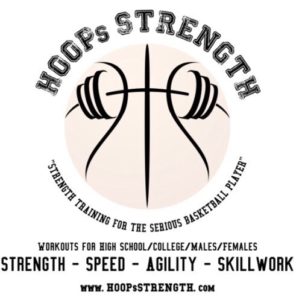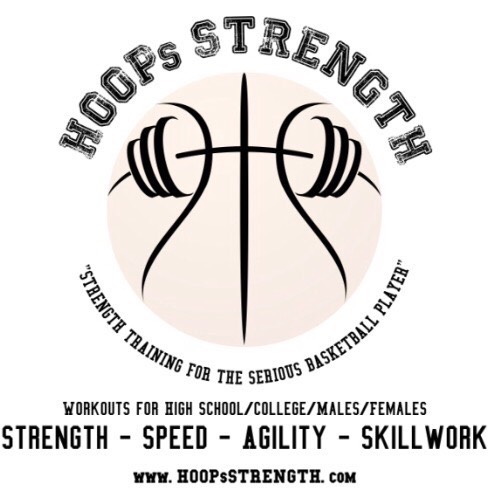 Bradley (8), Harmon (8), Johnson (7), Wilson (7), Maurice Young (6), Rashi Smith-James (2), Jordan Major (2) and Latief Holmes (1) rounded out the scoring for the Wildcats, whose biggest lead of the game was 47 points.
For School of the Arts, freshman guard Keshaun Chatman scored all 9 of his team-high points in the second half. Sophomore forward Ethain Clarke-Desouza chipped in eight points.
Logan Hayes (7), Reggie Smith (7), Montreall Wright (4), Ke'Vion Mitchell (4), Farhan Abdi (3), Loral Dillard (3), Maurice Wiggins (2), Saheed Miller (2) and Joe Denegal (1) rounded out the scoring for the Silverhawks.
Wilson Magnet will play Northstar Christian Saturday at 6:00 PM. The Northstar Christian Knights defeated the Wildcats back on January 21 in the RAP High School Invitational at East High School.
*Originally this article inaccurately depicted the age of Wilson's Brennan Clark. That has since been deleted.