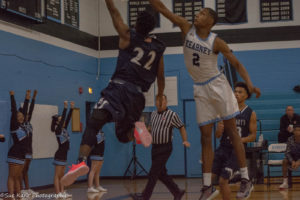 By PAUL GOTHAM
With the Section V boys' basketball playoffs set to tip off, a survey of the 2020 class.
Kidtrell Blocker 6-foot-4 Jr. F/G Bishop Kearney (Private/Independent) – Dynamic performer who can beat an opponent in a variety of ways, quick release on a smooth stroke that he gets to an appropriate release point, has to be defended beyond the arc, creates matchup problems because smaller guards will find it difficult to disrupt his shooting rhythm from long range, at the same time bigger forwards will struggle to stay with him off the dribble, strong first step allows him to get position and space on defenders; can guard a variety of positions, speed and athleticism allow him to slow primary ballhandlers and take away scoring opportunities for off guards, uses clean and agile footwork in the post to maintain position on bigger players; tireless rebounder with strong hands, his ability to take the ball from defense and make transition to offense is impressive; averaging averaging 22.8 PPG has received Division I scholarship from Buffalo and Canisius.
Tah'jae Hill 6-foot-1, Jr. G Hilton Cadets (Monroe County Division I) – Puts pressure on opposing defenses through a variety of means, foot speed and quickness set up his pull-up jumper that consistently keeps defenders on their heels, but his ability to blow by perplexes defenses which look to double team Hill, he has seamlessly infused a back-to-the-basket game, deft passer who reads well in pick-and-roll situations, maintains a repetitive motion with his shot, has to be defended beyond the 3-point arc; defends in the post and defends on the perimeter, can contain opposing ball handler and mark opponent's best perimeter scorer; tireless rebounder who resists first contact made in box-out situations; averaging 31.7 points has scored 1,383 career points; has Division I offers from Bryant, Buffalo, Niagara and St. Bonaventure.
VIEW MORE SUE KANE PHOTOS HERE.
Kobe Long 6-foot-1 Jr. G McQuaid Jesuit (RCAC) – Made a relatively seamless transition from off guard to primary ball handler without any apparent drop off in scoring; smooth and agile he plays the game at his speed with an impressive level of calmness, adept passer who understands the importance of giving the ball to a teammate where he can score, he has to be defended beyond the 3-point arc and off the dribble, effective in transition where he makes keen decisions, finishes in traffic at the rim with either hand; active rebounder who runs down long caroms; plays defense with sound instincts, shoots passing lanes well and sees one play ahead; averaging 22.3 PPG has scored 1,021 career points.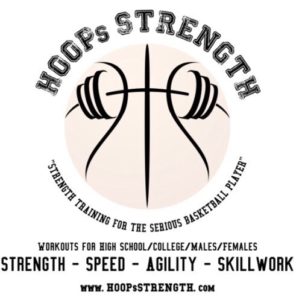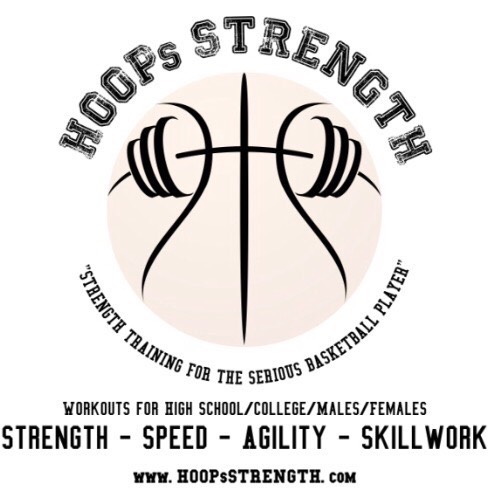 Andrew Mason 6-foot-2 Jr. G Webster Thomas Titans (Monroe County Division II) – Inside/outside threat who can create for himself and teammates, has to be guarded beyond the 3-point arc, quick release on catch-and-shoot opportunities, length makes it difficult to defend him for smaller perimeter players, uses height to see over opponents and finds teammates in spots where they can score, flashes a hesitation dribble to get to the rim, combine that with an impressive pull-up jumper, possesses the innate quality of letting the game come to him, does not shoot team out of game; crafty defender who moves well on the flight of the ball, patient on the ball, closes the gate on the baseline drive; impressive rebounder with strong hands, keeps ball high, outlet passes create transition chances for teammates; averaging 24.0 PPG.
Zechariah Harris-Scott 6-foot-4 Jr. F East High Eagles (RCAC) – Long inside presence who plays like he's on a trampoline, possesses an uncanny nose for the ball and is fearless attacking the basket, runs the floor well and finishes in transition, can also play with his back to the basket, high accuracy level from 10 feet, impressive motor, high basketball IQ; daring defender who anticipates well, moves his feet to get in passing lanes with active hands, high-level shot blocking ability; tireless on the boards, strong hands to go with the ability to read angles on balls coming off the rim, elite level rebound-and-outlet man; averaging 19.3 PPG has posted 16 double-doubles this season.
Names to know of other student-athletes from the 2020 class: Tony Arnold/Eastridge, Sam Arnts/Bath-Haverling, Kaori Barley/East High, Jahlil Bell/WOI, Eddie Beverly/Rush-Henrietta, Charles Bowden/Rush-Henrietta, Freddie Brock/East High, Colin Burkis/Hilton, Matt Caggiano/Victor, Cameron Chestnut/Keshequa, Brennan Clark/Wilson Magnet, Andrew Clement/Cuba-Rushford, Luke Cole/Fillmore Melvin Council, Jr./Greece Athena, Tyler Dailey/Avon, Riley Danaher/Bolivar-Richburg, Reuben Daniel/McQuaid, Najier Daniels/Hilton, SherRon Davis/Eastridge, Carson DeVinney/Perry, Ben DiGiovanni/Pittsford Sutherland, Colton Dillon/Elba, Christian Jefferson-Edwards/UPrep, Challis Farmer/Perry, Noah Fasso/Livonia, Adonis Flagler/NE Douglass, Na'Zea Folks/UPrep, Chase Freeland/Hornell, Michael Gentile/Bishop Kearney, Nyles Goodwin/Rush-Henrietta, Tremell Hale/C.G. Finney, Logan Hayes/SOTA, Jalen Rose-Hannah/Eastridge, Kennyh Hardeman/Leadership Academy, Jaden Hartsfield/Greece Odyssey, Michael Hockey/Perry, Max Jusianiec/Wellsville, Khalil Iverson/Northstar Christian, Nicolas Jeanty/NE Douglass, Justin Johnson/Aquinas, Zachary Johnson/Lyndonville, Daniel Kelly/Geneseo, Benji Kemp/Lyons, Dylan Kolmetz/Greece Odyssey, Mason Kuhn/Kendall, Joe Laursen/Caledonia-Mumford, Lonnie Logins/Sodus, Lamar Lovelace/NE Douglass, Ryan Lucey/Fairport, Gabe Macdonald/Batavia-Notre Dame, Steven Mahar/Aquinas, Presten Mathis/Greece Odyssey, Garrett McClurg/Perry, Shamir McCullough/Leadership Academy, Derek McCumiskey/Hornell, Luke Melidona/Irondequoit, Stefan Milinkovic/Fairport, Gabe Miller/Aquinas, Max Molisani/Fairport, Vin Molisani/Cal-Mum, Miles Monchecourt/Bishop Kearney, Austin Musselwhite/Friendship, DeAndre Newsome/Greece Athena, Dannie Palmer/Webster Thomas, Gino Pellett/Spencerport, JoJo Plummer/Webster Schroeder, Marcus Postell/Churchville-Chili, Mason Putnam/Prattsburgh, Ben Reding/Spencerport, Noah Reilly/Geneseo, Gabriel Rosado/Wheatland-Chili, Kayshawn Ross/UPrep, Nick Rowland/Avon, Julian Ruiz/Waterloo, Jack Scanlon/Aquinas, Cody Schneider/Genesee Valley, Dyllon Scott/East, Griffen Stella/Churchville-Chili, John Stierly/Addison, Devin Stowe/Avoca, Nate Strauf/Pittsford-Mendon, Jermaine Taggart/McQuaid, Jabez Thompson/Vertus, Ruben Torres/Aquinas, Trevor VanNostrand/Midlakes, Joseph Vazquez/Rochester Academy, Sam Velletri/Brockport, Devin Walton/Gates-Chili, Tyler Warner/Aquinas, Antwan Williams/Bishop Kearney, Jamar Williams/Monroe, JeVonte Williams/Rush-Henrietta, Turner Wilson/HF-L, Samuel Wright IV/Greece Olympia.