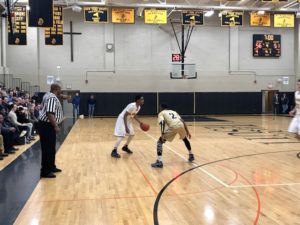 By PAUL GOTHAM
ROCHESTER, N.Y. — Four scored in double figures, and the McQuaid Jesuit Knights avenged an earlier loss with a 75-63 victory over Leadership Academy in RCAC action Wednesday night.
Jermaine Taggart led the way with 22 points and Kobe Long added 18 for McQuaid (15-4) which won its fourth straight game and eighth out of the last nine.
The Jesuit Knights scored seven straight midway through the fourth quarter to pull away from the Lions.
"Defense," Long remarked when asked what made the difference late in the game. "If we don't get stops,we can't win. Me and Connor (Zamiara) pulled together the team at the start of the fourth quarter and said we got to play championship defense. This is our last game before we start sectionals, and we need start it off the right way now to know how to win these types of games."
Long, who scored his 1000th career point earlier in the week, paced the McQuaid offense with three field goals in the fourth quarter.
"My teammates have gotten me open shots and my coaches have put me in position to get the thousand points," the junior guard commented. I'm grateful for it."
Michael Maloney handed out assists on back-to-back buckets as McQuaid stretched its lead to nine.
"We had a lot of screens going, and I was just trying to read the screen man to man" the senior guard explained. "Whether he (the defender) was going to go with Kobe or if he was going to go with Connor. Whoever he was going to go with, I was going to pass to the other guy."
Rueben Daniel slipped an off-the-ball screen, and Maloney found the sophomore open in the lane. Next trip down the floor, he drove across the lane and fed Zamiara for two of his 10 points on the night.
Michael Maloney and Connor Zamiara connect again. @McQuaidBball 66 Leadership 57 3:30 remaining pic.twitter.com/R9AsBZtMxz

— Paul Gotham (@PickinSplinters) February 14, 2019

"Kobe's a good shooter, so it's pretty easy to find the open guy under the hoop," Maloney added.
Taggart followed with an and-one to give McQuaid its first double-digit lead of the night at 69-57.
Last month Leadership beat McQuaid, 81-76. McQuaid denied their rival a chance at a season sweep.
"They outworked us in the first game," Zamiara said. "It was plain and simple. They had more energy than us. They just wanted it more. It's hard to beat the same team twice. We weren't losing this game. It was senior night. They last home game for the seniors, and we just wanted it more."
Taggart scored 10 in the first quarter including consecutive putbacks to give McQuaid 14-5 advantage.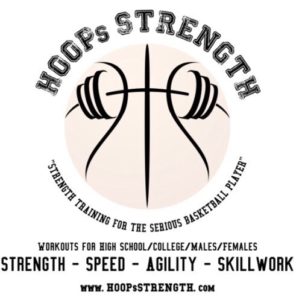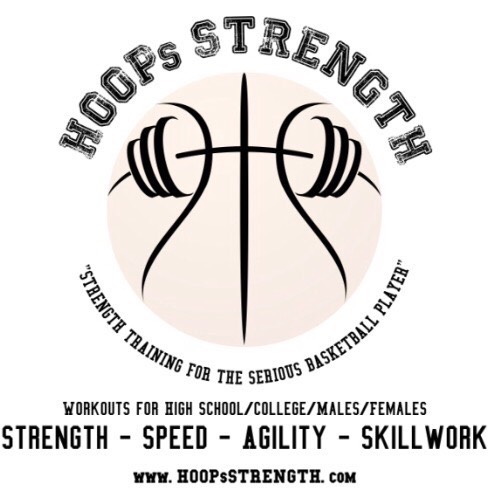 Rondell Watson connected on back-to-back 3-pointers to pull Leadership with three at 18-15 to end the quarter.
The teams exchanged leads six times through the second quarter with McQuaid taking a 38-34 lead into halftime.
But the Jesuit Knights could not get any separation from Leadership during the third quarter and took a slim 54-49 edge going into the final eight minutes.
"We knew we had to get the energy, get some stops, kinda get the offense going and control the pace," Maloney said. "We started sharing the ball."
Daniel finished with 11 points for McQuaid. Maloney and Seamus Hogan added three apiece. Harry Bruu scored four points, and Brandon Simms had two.
Rueben Daniel converts the putback. 5:57 remaining @McQuaidBball 60 Leadership 53 pic.twitter.com/faKnVakeqn

— Paul Gotham (@PickinSplinters) February 14, 2019

Long now has 1,021 career points. He is one of three juniors in Section V to reach the 1,000-point mark.
"He's a great player," Zamiara said of his teammate. "The game just comes easy to him. I love watching him; I love playing with him. I know he's going to make the right pass. I know he's going to find me. He knows I'm going to find him. It works out pretty well."
Watson connected four times from 3-point land and finished with a game-high 26 points.
Rondell Watson connects from 3-point land. Leadership 29 McQuaid 23 pic.twitter.com/Pco1OtLojz

— Paul Gotham (@PickinSplinters) February 14, 2019

Kennyh Hardeman had 16. Shamir McCullough (8), Maurice McKinney (6), Nate Doyle, Jr. (3), Onajae Anderson (2) and Ray Boyd (2) rounded out the scoring for Leadership.