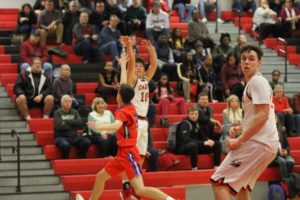 By CAITLIN McCLARE
Mitch Carr steadied Hilton in the Cadets' split week. Gates-Chili's Traylan McCray and Greece Athena's DeAndre Newsome each hit crucial, late-game shots to lift their squads in big games. Andrew Francis contributed on all ends in two home wins for Batavia.
Monroe County recognized these four as Players of the Week (Jan. 14-18) in their respective divisions.
Carr averaged 12 points per game, going 10-for-14 at the charity stripe, with five total assists, and seven rebounds. On Wednesday, Hilton played down to the wire in a loss to Gates-Chili, the team's second of the season. Carr scored eight points for the Cadets. READ MORE. On Friday, the senior forward dropped 16 points in Hilton's bounce back win over Fairport, marking his eighth double-digit game. Carr and the Cadets (9-2) head to Churchville-Chili on Tuesday, Jan. 22, for a 7:15 p.m. tipoff.
On the other end of Carr and the Cadets, McCray and the Spartans fought for a second half rally. The senior guard netted 13 points, 10 of which dropped in the second half to solidify the victory. He disrupted the Hilton offense throughout the game with seven steals. At Churchville-Chili, McCray scored six points and snatched four more steals. For the week, he averaged 10 points per game, going 9-for-19 from the field and 4-for-5 at the line. Gates-Chili (11-2) is back at home against Wilson Magnet on Tuesday, Jan. 22, for a 6:15 p.m. tip.
Newsome totaled 16 points between two wins last week, eight at Irondequoit and eight against Pittsford Sutherland. In both, his shots were crucial to Greece Athena's narrow wins. In the 64-61 win at Irondequoit, Newsome went 3-for-8 with one three-pointer. Against Sutherland, the junior guard sank two free throws with 3.3 seconds left to make the score 66-65, grabbing Athena's fifth consecutive win. The Trojans (12-2) are scheduled for a 7:15 p.m. tip at Brockport on Friday, Jan. 25.
Francis combined for 39 points in two Batavia wins with 24 of those points landing in the second half. The senior guard scored 11 points throughout the first three quarters against Brighton. By the time the final quarter ran out, Francis scored a season-high 22 points. He also pulled down nine rebounds and dished four assists in the 67-51 win. Against Eastridge, Francis scored five points before the half. He knocked down 13 more in the second half to lift Batavia. He dished eight assists and pulled down six rebounds. On Wednesday, Jan. 23, Batavia (6-6) will face Newark at home at 6 p.m.
| | | | | | | | | | |
| --- | --- | --- | --- | --- | --- | --- | --- | --- | --- |
| | | | | Overall | | | | | |
| Monroe County I | CL | Win | Loss | Win | Loss | PF Avg | PA Avg | Strk | GP |
| Hilton | AA | 5 | 0 | 9 | 2 | 71.64 | 58.36 | W1 | 11 |
| Fairport | AA | 4 | 1 | 9 | 4 | 63.62 | 55.31 | L1 | 13 |
| Rush-Henrietta | AA | 3 | 2 | 7 | 6 | 56.00 | 61.00 | L1 | 13 |
| Webster Schroeder | AA | 2 | 3 | 5 | 7 | 60.08 | 64.58 | L1 | 12 |
| Victor | AA | 1 | 4 | 3 | 9 | 59.20 | 62.30 | W1 | 12 |
| Penfield | AA | 0 | 5 | 4 | 9 | 55.54 | 58.85 | L1 | 13 |
| | | | |
| --- | --- | --- | --- |
| Scoring Leaders | School | Grade | PPG |
| Hill, T. | Hilton | Jr. | 33.7 |
| Piampiano, P. | Penfield | Sr. | 18.8 |
| Caggiano, M. | Victor | Jr. | 15.7 |
| Insley, L. | Schroeder | So. | 15.5 |
| Plummer, J. | Schroeder | Jr. | 14.9 |


| | | | | | | | | | |
| --- | --- | --- | --- | --- | --- | --- | --- | --- | --- |
| | | | | Overall | | | | | |
| Monroe County II | CL | Win | Loss | Win | Loss | PF Avg | PA Avg | Strk | GP |
| Webster Thomas | AA | 4 | 1 | 7 | 6 | 61.46 | 60.54 | W1 | 13 |
| Gates-Chili | AA | 4 | 1 | 11 | 2 | 66.08 | 58.46 | W5 | 13 |
| Irondequoit | A1 | 4 | 1 | 9 | 2 | 68.09 | 51.45 | W1 | 11 |
| Churchville-Chili | A1 | 2 | 3 | 6 | 6 | 65.08 | 61.75 | L2 | 12 |
| Spencerport | A1 | 1 | 5 | 4 | 9 | 51.00 | 58.09 | L2 | 13 |
| Canandaigua | A1 | 0 | 4 | 0 | 13 | 51.69 | 71.23 | L13 | 13 |
| | | | |
| --- | --- | --- | --- |
| Scoring Leaders | School | Grade | PPG |
| Mason, A. | Thomas | Jr. | 25.5 |
| Slack, K. | G-C | Sr. | 19.6 |
| Williams, A. | G-C | So. | 15.6 |
| Kurowski, C. | Can. | Sr. | 15.1 |
| Thomas, P. | Iron. | Sr. | 15.0 |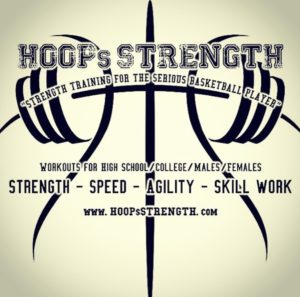 | | | | | | | | | | |
| --- | --- | --- | --- | --- | --- | --- | --- | --- | --- |
| | | | | Overall | | | | | |
| Monroe County III | CL | Win | Loss | Win | Loss | PF Avg | PA Avg | Strk | GP |
| Pittsford-Mendon | A1 | 5 | 0 | 11 | 0 | 82.91 | 52.91 | W11 | 11 |
| Greece Athena | A1 | 4 | 1 | 12 | 2 | 66.14 | 55.21 | W5 | 14 |
| Brockport | A1 | 3 | 2 | 7 | 6 | 62.57 | 64.14 | W1 | 13 |
| Pittsford Sutherland | A2 | 2 | 3 | 8 | 6 | 62.86 | 54.29 | W1 | 14 |
| Brighton | A1 | 1 | 4 | 3 | 7 | 56.00 | 64.88 | L3 | 10 |
| Greece Arcadia | A1 | 0 | 5 | 0 | 13 | 42.69 | 72.69 | L13 | 13 |
| | | | |
| --- | --- | --- | --- |
| Scoring Leaders | School | Grade | PPG |
| Ryan, K. | Sutherland | Sr. | 20.3 |
| Cook, D. | Mendon | Sr. | 20.2 |
| Council, Jr. M. | Athena | Jr. | 19.6 |
| Harrington, M. | Mendon | Sr. | 19.1 |
| Reaves, Jr. K. | Athena | Sr. | 17.7 |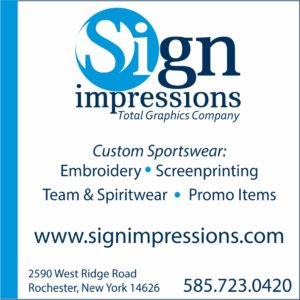 | | | | | | | | | | |
| --- | --- | --- | --- | --- | --- | --- | --- | --- | --- |
| | | | | Overall | | | | | |
| Monroe County IV | CL | Win | Loss | Win | Loss | PF Avg | PA Avg | Strk | GP |
| Greece Odyssey | B1 | 4 | 0 | 11 | 2 | 69.31 | 55.15 | W1 | 13 |
| Eastridge | A1 | 2 | 2 | 7 | 6 | 66.69 | 64.00 | L1 | 13 |
| Honeoye Falls-Lima | A2 | 2 | 2 | 5 | 8 | 52.92 | 59.77 | L7 | 13 |
| Batavia | B1 | 2 | 2 | 6 | 6 | 55.18 | 54.73 | W3 | 12 |
| Greece Olympia | B1 | 0 | 4 | 6 | 6 | 71.58 | 66.33 | L1 | 12 |
| | | | |
| --- | --- | --- | --- |
| Scoring Leaders | School | Grade | PPG |
| Jung, Jr. J. | Olympia | Sr. | 21.2 |
| McFollins, M. | Batavia | Sr. | 20.1 |
| James, C. | Olympia | So. | 19.1 |
| Chamberlain, T. | HF-L | Sr. | 15.9 |
| Hartsfield, J. | Odyssey | Jr. | 15.6 |