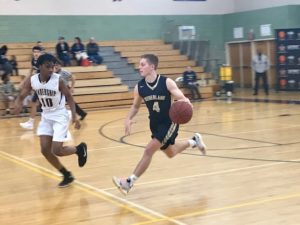 By WOLVERIDGE LANGAN
ROCHESTER, N.Y. — Pittsford Sutherland head coach John Nally didn't like what he was seeing. Three straight turnovers led to scores for Leadership Academy and after another missed shot became a Rondell Watson 3-pointer down the floor, the 19th-year coach knew a change was necessary.
"It wasn't looking good," Nally said of his team's second half start. "We threw the ball away a couple times too, we had to get the timeout just to get our heads up."
The timeout, issued just over two minutes into the third quarter, proved strategic for Sutherland (8-6). Down 49-38, the Knights emerged from the huddle with a couple adjustments, most importantly, a triangle and two defense.
After surrendering six 3-pointers before the switch, Sutherland limited Leadership (8-6) to only nine points after the break en-route to a 80-58 win.
Rondell Watson buries a 3 to give Leadership a 43-36 advantage over Sutherland with 7:02 remaining in the 3rd. pic.twitter.com/AKFvKBY1sI

— Paul Gotham (@PickinSplinters) January 19, 2019

"Obviously the triangle and two was way more effective," Nally said. "They were on an 80-point pace tonight and once we went to the triangle and two we could actually see how much they had."
A turnover led to a Ben DiGiovanni layup. Three possessions later, another turnover led to a Kevin Ryan three-point post move. Another Ryan score came off an inbound play after a Leadership miss gave Sutherland possession again and now an 11-point gap was only six.
Ben DiGiovanni gets in the lane for 2. End of the 3rd: Leadership 51 Sutherland 49 pic.twitter.com/zQh8QY2JWG

— Paul Gotham (@PickinSplinters) January 19, 2019

"We weathered the storm during that third quarter," Nally said. "It was a gutty win for these guys to bounce back."
Ryan showcased those guts inside. The senior forward tore through Leadership's interior defense after the defensive change. He scored the first basket of the final quarter to tie the game at 51, then again to take the lead 54-51 after securing an offensive rebound and getting contact on the way up.
"I thought I just had pretty good positioning on my man," Ryan said. "I was just trying to get the ball."
Ryan, who eclipsed the career 1,000-point mark Friday night, scored on back-to-back possessions again with 6:13 to go in the fourth quarter. With the defensive stops piling up, Sutherland had taken a seven point lead, 58-51. Ryan finished with 32 points, which included 15 in the final frame.
Kevin Ryan doing Kevin Ryan things. Matt Panara with the assist. pic.twitter.com/3rga4S9iO7

— Paul Gotham (@PickinSplinters) January 19, 2019

"We want to run our stuff through Kevin whenever we can," Nally said. "They [Leadership] have great quickness and great guard play, but we've got a little size advantage there."
Sutherland's size started to become a problem to Leadership guards Rondell Watson and Maurice McKinney, who combined for 34 points before Coach Nally's timeout. Watson scored the first 11 points of the second half, before he and McKinney only put up four points together in the fourth quarter.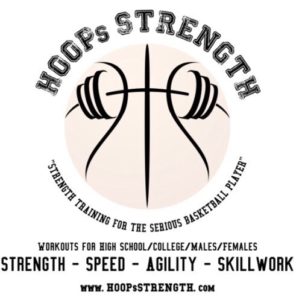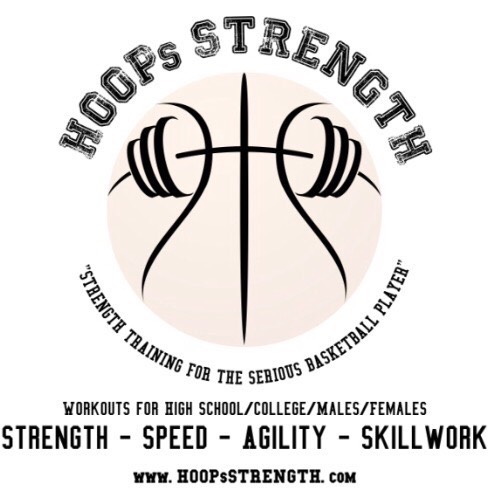 "Coach [Nally] told us just try to contain them and do our best to win," Ryan said. "You gotta be there for help or contest shots and obviously rebound very well because they're both aggressive."
A set of technicals and a converted Ryan free throw supported by their adjusted defense gave Sutherland a 65-53 lead with just under 4:30 left in the fourth that the Knights never relinquished, rebounding from a 66-65 loss to Greece Athena from the previous night.
"Just being gutty, tough, being able to bounce back as quick as we did from last night and weather the storm during that third quarter like we did, I couldn't be prouder," Nally said.
John Luther, who hit three triples for Sutherland, had 13 points. Matt Panara and Ben DiGiovanni both added 10, while Owen Flisnik (6 points), John Messina (5) and Connor Fitzsimmons (4) rounded out the scoring for the Knights.
Watson paced Leadership with a 23-point effort, including four 3-pointers and a perfect 7-of-7 from the charity stripe. McKinney contributed 15 points with Kennyh Hardeman scoring 11. Shamir McCullough put in four, Nate Doyle had three and Onajae Anderson added two for the Leadership Lions. The 58 was the lowest game total of the year for the Lions.