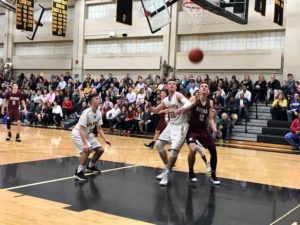 By PAUL GOTHAM
ROCHESTER, N.Y. — Kobe Long and Jermaine Taggart combined to score 16 first-quarter points as the McQuaid Jesuit Knights grabbed an early double-digit lead en route to a 68-56 victory over the Aquinas Li'l Irish, Friday night.
The junior duo delivered all the points in an early 8-0 spurt that forced a timeout from the Aquinas bench less than two minutes into the contest.
Long started the scoring with a drive to the basket on the game's second possession. Taggart followed with six straight points including a dunk when teammate Jon Catone found him on a leak out.
Aquinas called for a timeout with 6:09 remaining in the quarter.
Coming out of the stoppage, Harry Bruu and Connor Zamiara converted on back-to-back trips down the floor, and McQuaid sprinted to a 23-4 advantage after one quarter of play.
The win was the third straight for McQuaid (6-1) ranked No. 12 in this week's New York State Sportswriters Association (NYSSWA) poll. Coming off a Class AA championship last season and a run to NYS semifinals, the Jesuit Knights are looking for more post-season success.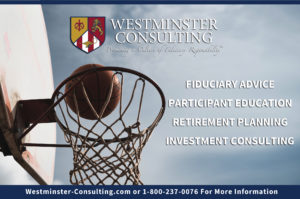 "You win and that's exciting and the kids should be proud of being 6-1 at this point; I don't want to take that away from them," McQuaid head coach Jack Leasure said. "To me I don't think that we did everything that we could do in our control to get better as a group tonight.
"For a while in the middle portion of the game, I felt like we were doing a lot of stuff because we were up 20 and that will get you beat. It gets you beat down the road. Unfortunately, toward the end of the game a lot of our energy was going toward that. As a group and as a high school team that's what the regular season does. It helps you learn from those things."
Reuben Daniel returned to lineup for McQuaid and scored 10 points. The junior forward scored soon after taking the floor in the first quarter and added six more points in the second quarter.
Rueben Daniel flush pic.twitter.com/BySGnK22mO

— Paul Gotham (@PickinSplinters) December 22, 2018
"It was good to see him play really high energy like that," Leasure said. "Coming off an injury it's easy to sorta be hesitant especially with a concussion from a fall."
Rueben Daniel tap in. pic.twitter.com/ZyUWGy5bI6

— Paul Gotham (@PickinSplinters) December 22, 2018
The Jesuit Knights have 14 days off before playing at Leadership Academy on January 4th.
"Throughout the course of the year you're in so many different situations," Leasure added. "You're playing against different teams. The leads are different. You're up. You're down. It's so hard to be consistently the same way every possession, but that's what good teams do, and that's what our goal is."
Long finished with 20 points on the night. Taggart added 15. Zamiara had seven. Catone chipped in with six and Bruu four points. Keith Warren (4) and Michael Maloney (2) rounded out the scoring for McQuaid.
Ruben Torres paced Aquinas with 15 points. Tyler Warner had seven. Myles Blackwood and Jack Scanlon scored seven apiece. Justin Johnson hit three 3-pointers and had nine points. Jack Bleier scored three.
Aquinas (1-6) hosts Northstar Christian on January 3rd.