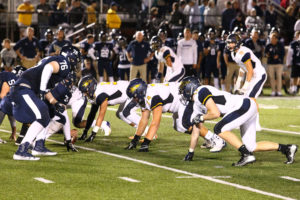 BY PAUL LIOTTI
Football may be in the offseason, but for the third time in two years, a major change will impact how Section V football plays out next season.
After years of discussion,  Section V has finally voted on, and approved, a Federation Scheduling protocol.
The vote, which took place on December 14 and was announced the same day, was passed 53-19 with four abstentions. The 73.6 percent passage wasn't unanimous, but fairly telling.
"In my 23 years in Section V as a coach and on the committee, it seems to have been a topic that has been continuously discussed, but this was the first time to the best of my recollection, that it has come up for a vote," said Section V Football Chairman Scott Barker.
In a nutshell, Federation Scheduling dissolves league-based scheduling and requires all teams in Section V – which participate in sectionals and state playoffs – to play a schedule that is classification-based.
The move toward Federation scheduling is the third significant change to affect Section V football in the last two seasons. Prior to the 2018 season, the section moved away from the traditional 'plus/minus' scoring system for sectional playoff seeding to that of a Power Seeding Points system which is based on strength of schedule. The third change involved opening up 8-Man football, of which four teams participated in 2018. While not official, it's anticipated that more teams will drop from 11-man to 8-man in the coming years.
Power Seeding Points: Read More
So in 2019, the days that individual leagues would schedule their games, or teams would schedule games outside the section or outside their classification are gone. Instead, all schedules will now be AA-, A-, B-, C-, or D-based – driven by Section V – regardless of previous league affiliations or traditional rivalries.
For example, a Class AA team will play a seven-game regular season against other Section V Class AA teams, a Class A school will play against only Class A teams, etc.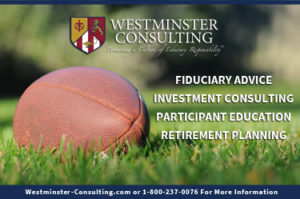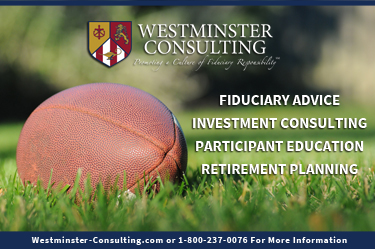 "I don't know if anyone was adamantly against Federation scheduling," said Barker, who also doubles as the Pittsford Schools Athletic Director. "The biggest thing I heard was it had more to do with them enjoying being part of a league and a league schedule."
What drove it to actually get to the floor for a vote were the Livingston County Athletic Association (LCAA) and Genesee Region Athletic Association (GRAA) administrators, who, at a Section V Athletic Council meeting earlier this year, asked the Section V committee to research the possibility of going to Federation scheduling.
Since it has been discussed for years within the council – which is made up of sectional administrators that represent all of the Section's leagues and independent programs – the time seemed to be right. It made sense that the LCAA and GRAA leagues combined efforts, since the GRAA football league essentially merged with the LCAA in 2018 due to two teams dropping out to play 8-Man football.
The reason why Federation scheduling makes sense, according to Barker, is because of the variety of classifications that exist in each league. There are five leagues in Section V, and three spanned three 2018 classifications. Only Monroe County and the GRAA spanned two classes:
AA, A — Monroe County League
AA, A, B – Rochester City Athletic Conference
B, C, D — Livingston County Athletic Association
B, C, D — Finger Lakes League
C, D – Genesee Region Athletic Association
Because of the variety in the class sizes within each league, scheduling by league creates an imbalanced composite schedule across the league which could include a game pitting two teams separated by two classes. In football – unlike any other sport – a two-class jump can be significant due to the differences in program sizes/numbers, and physical size of its players.
"Over the last couple of years we've has had a real challenge of scheduling football games, not only at Brighton, but across Section V as a whole," Brighton Athletic Director Nate Merritt said. "The idea of Federation scheduling allows all the teams to plays games against similarly sized schools on a regular basis.
"It also guarantees us playing a full schedule every year without having to scramble to find games to fill slots. Generally speaking there's one game a year that we had to go find. One year it was in Syracuse. And this year our cross-over game was Hilton, which is a much larger school. So this will allow our full slate to be against like-sized teams," he added.
This scheduling imbalance played a significant role in why Honeoye Falls-Lima broke away from Monroe County League this past season to play as an Independent. HF-L is classified as a Class B school and as such would have been the sole Class B program in Monroe County. With Monroe County's previous requirement that teams fill their schedules completely with Monroe County teams, it meant HF-L would have been playing teams that were outside its significantly smaller bed size.
In the new system, Honeoye Falls-Lima can remain affiliated with Monroe County schools – which is critical to scheduling non-football sports – while at the same time completing a schedule that is not only balanced, but commensurate with HFL's program size.
"In my mind, there really aren't anymore 'Independent' schools or 'Monroe County' schools," Barker said. "This is a totally balanced way to approach scheduling."
Conceptually, the Federation process has impacted the definition of what constitutes a 'league.' In the past, leagues were unique entities, scheduling their games, crowning champions, and naming all-stars. Now that scheduling is based on classification, not all teams in a traditional league will play as many games as the others, and therefore nullifies league championships.
A solution to this, posits Barker, is that leagues would still name their season-ending all-star roster, but could end up naming a champion based on each classification.
"That's the great thing that I discovered across New York State is that most other sections give out All-League awards," Barker said. "And in Section III (Syracuse-area) they say that the highest Power-Seeded team in each classification is that league's champion for that classification. But that's something each league will have to determine on their own."
In other words, each league could align the highest finishing team in each classification as the 'champion' of that class. As an example, this past season Hilton and Irondequoit were the top finishers in Classes AA and A, respectively, for the Monroe County league. In Barker's scenario, Hilton would be named the Monroe County Class AA champ, while Irondequoit would be the Class A Monroe County champ.
However, one of the drawbacks of the Federation methodology is long-standing series between teams from different classifications will disappear. If the sectional classification BEDS don't change for 2019, matchups like East (AA) vs.Wilson (A), Pittsford (AA) vs.Victor (A) and Geneva (B) vs.Waterloo (C) will not be played since each team in those matchups are in different classifications, at least based on 2018 BEDS numbers.
A second drawback as it relates to eliminating traditional matchups is with the Independents. For years Aquinas, McQuaid and Bishop Kearney have ventured west to take on Section VI foes from the Monsignor Martin League, such as Canisius and St. Joe's. Aquinas also schedules other teams from outside New York, such as Friendship Collegiate (Washington DC) this season or in years past teams like Plymouth (Mass) or Massillon (Ohio). These inter-sectional and regional games will cease to exist.
"On one hand we're sad to see our long-time series against teams like Canisius end, but on the other we are very excited about re-establishing local rivalries with teams that we haven't played in the regular season for years," Aquinas Athletic Director Anthony Bianchi said. "Back in the '70s and '80s we played Fairport, Rush-Henrietta and the city schools. We are definitely embracing this new direction."
According to Barker, this new scheduling format is an all-or-nothing proposition, especially when it comes to the Independents. Teams do have the right to opt-in or opt-out to set their own schedule on their own. But if a team chooses to create its own schedule, then it will not be eligible for Sectionals or the NYSPHAA state playoffs.
"That was part of our vote, that if they didn't schedule with Federation rules, then they won't be in sectionals," Barker said.
"We enjoy participating in sectionals and enjoy the state tournament, so there's no question we won't be adjusting our schedule," Bianchi said.
This new scheduling direction will also have both positive and negative impacts on teams when it comes to travel. A number of teams – especially Independents and Private schools – travel long distances to compete so for them it's a benefit. Classes AA and A won't see much change in their travel times because the large schools are predominantly in the city and immediate suburbs.
The smaller classes may see increased travel times, something they may not have had to do in the past during the regular season.
Batavia will see an increase in its travel times as it's the western-most Class B team, but the rest of the classification is essentially east of Monroe County. Same holds true of Classes C and D, which are spread out across great swaths of Western New York. Since most teams are on the road either three or four times in the regular season, odds are only one or two games see significant travel times.
When Barker took over as Section V football chairman during the summer of 2017, one of his main strategies was to bring Section V more in line with how the rest of the state handles its football business, specifically around seeding and scheduling.
Coupled with the Power Seeding Points system, Federation scheduling now makes Section V consistent with the whole of the NYSPHAA. Barker said all but one of New York's sections employ Federation scheduling protocols and most already engage the Power Seeding Points system.
"I give credit to Scott, the football committee, and Todd Hagreen (Monroe County football chairman  and Brockport Athletic Director) who have put a lot of time into this and have prepared us well for this decision," Merritt said. "Brighton was very prepared to vote on this."
There still may be tinkering with the details, but one thing is for sure: When the schedules are released next spring, scheduling as we know it will be much, much different.