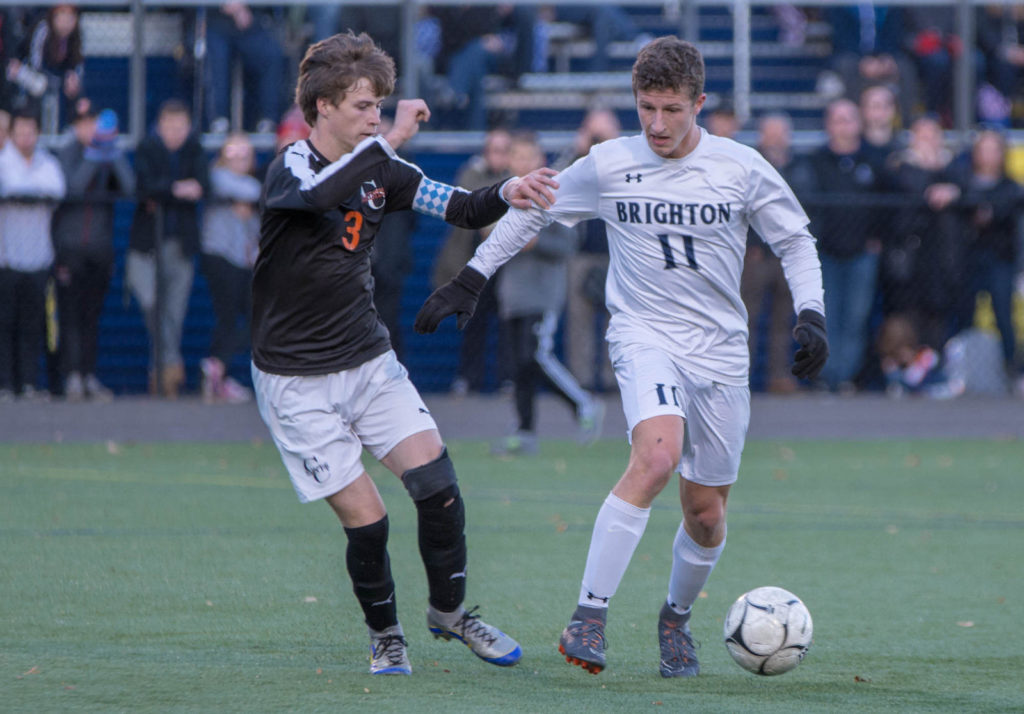 By PAUL GOTHAM
ROCHESTER, N.Y. — On the surface, Adam Hiller's Brighton Barons looked like anything but a state-contending soccer team earlier this season. On September 13th, the Barons dropped their second straight game. They had as many wins (3) as losses (3) at that point.
Hiller knew better, though. A rash of injuries had created a patchwork lineup in that early going.
"We just kinda told them to stay the course," Hiller said of the message delivered to his team during the early season struggles. "We're playing fine. We just had a couple unlucky bounces."
This Saturday, Brighton (17-4-0) will take the field at Mount Saint Mary College in Newburgh looking for a spot in the NYS Class A finals.
"Now that everybody's healthy and ready to go, we've got the right combination going forward," Hiller stated.
The Barons were without starting center back Lyosha Georas for the first eight games of the season. Gabriel Barraclough-Tan missed four matches. Goalkeeper Christian Burkhart was on the sideline for two contests, and Jesus Sowell for three weeks.
VIEW MORE SUE KANE PHOTOS HERE.
With that quartet rejoining the lineup, the Barons have rattled off nine straight wins. The last three of those coming by one goal – bringing Brighton's total to 10 games this season decided by the smallest of margins. Hiller's 11 is 6-4 in those contests – two of which were decided in overtime with a PK.
"These guys are a tight-knit group," the eighth-year coach said of his team. "They like each other a lot. They play for each other. They know what it takes to win close games.
"To make a run in sectionals and eventually states you got to be a bit lucky. Not that we've been very lucky, but we've been fortunate that things have gone our way the past few games in those close situations."
Evidence to that close-knit nature are their individual statistics. No one Baron appears among the top 50 scorers in Section V. Caio De Medeiros ranks 10th among the Monroe County League leaders. The senior forward, though, has more assists (10) than goals (9).
"That's a testament to that whole family mentality that we have," Hiller said. "It doesn't really matter who scores as long we score."
Senior midfielder Sam O'Connor paces the goal scoring with 11 markers. Connor McQuillan has 10. DeMedeiros supplied the only offense needed in 1-nil wins over Spencerport and Churchville-Chili the Class A semifinals and finals.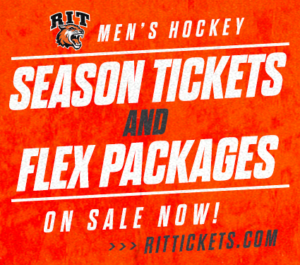 Barraclough-Tan hit the clincher in Saturday NYS Far West Regional. Nico Leone started the scoring in the win over Williamsville-East when he redirected Barraclough Tan's cross from the right flank. It was the junior midfielder's fourth goal of the season and second in the post-season.
"At the beginning of the year it just took him a while to get used to the speed and physicality of varsity soccer," Hiller said. "He's come on throughout the year. He's a dangerous player."
But focusing on the goal production misses the point.
After allowing seven goals in their first six games, Brighton has limited opponents to just four tallies in their last nine.
"Everybody on the field plays defense," Hiller explained. "It takes all 11 to play defense.
"They don't really care who gets the glory. They just want to keep moving on."
Brighton faces Amityville (XI) in Saturday's semifinal. The Warriors (19-0-1) have outscored opponents 81-12.
"It's going to be a challenge on Saturday," said Hiller. "Amityville is really a good team. My guys will be ready to play."
Brighton (Class A), along with fellow Section V squads in Geneseo (C) and CG Finney (D) all get a chance to punch their tickets to the state final this weekend. 
Here are the matchups:
Class D 1:45 p.m.
Mount Academy (12-3-0/No. 2 NYSSWA) vs. CG Finney (20-2-0/No. 3 NYSSWA)
How they arrived here:  Mount Academy took down Eldred 5-0 in the Section IX Class D final. The Eagles won over Fort Ann 2-0 in the regional playoff. 
CG Finney began the Section V Class D1 tournament with a 4-1 win over Genesee Valley in the quarterfinals, followed by a 2-0 victory against Filmore and a 2-0 dismissal of Jasper Troupsburg in the finals. The Falcons pulled another 2-0 out of the hat, beating Avoca in the regional qualifier. Finney issued their third shutout in a row against North Collins in the Far West Regional 5-0.
Class C 8:45 a.m.
SS Seward (10-7-1/No. 4 NYSSWA) vs. Geneseo (16-3-1/No. 3 NYSSWA)
How they arrived here: SS Seward slipped past Webutuck 1-0 to win the Class C Section IX final. The Spartans beat Greenport 1-0 in an OT thriller to advance past the regional playoff.
Geneseo got their momentum going with a 7-0 shutout of Wheatland-Chili in the Section V Class C2 quarterfinal, penalty kicks were needed to pass Keshequa in the semi-final, 2-2 (3-1) with a 1-0 shutout against Naples to take the final. A 1-0 repeat followed to triumph over Sodus in the regional qualifier. 1-0 was the story again vs Randolph, in which the Blue Devils won the Far West Regional.
Class A 9:15 a.m.
Amityville Memorial (19-0-1/No. 2 NYSSWA) vs. Brighton (17-4-0/No. 4 NYSSWA)
How they arrived here: Amityville Memorial won the Section XI final blanking Hauppauge 3-0. The Warriors cruised past Mempham 5-0 in regional final.

Brighton handled Aquinas 4-0 in the opening round, followed by a 3-1 quarterfinal win against Pittsford Sutherland, a shutout 1-0 of Spencerport in the semi-finals and claimed an overtime win over Churchville-Chili to take home the Section V Class A championship. The Barons went on to win a back-and-forth match in the Far West Regional against Williamsville East 3-2. 
Total goals scored: Brighton (55), Amityville Memorial (81)
Total goals allowed: Brighton (22), Amityville Memorial (12)
Mount Academy is the only team with fresh semifinal experience, taking home a shared Class D state title with Chazy last year.
The state finals are scheduled for Sunday, November 11 at Middletown High School.
*Article updated to include scheduling change which has the Class A semifinal game now being played at Mount Saint Mary College.  
*Game capsules prepared by WOLVERIDGE LANGAN.