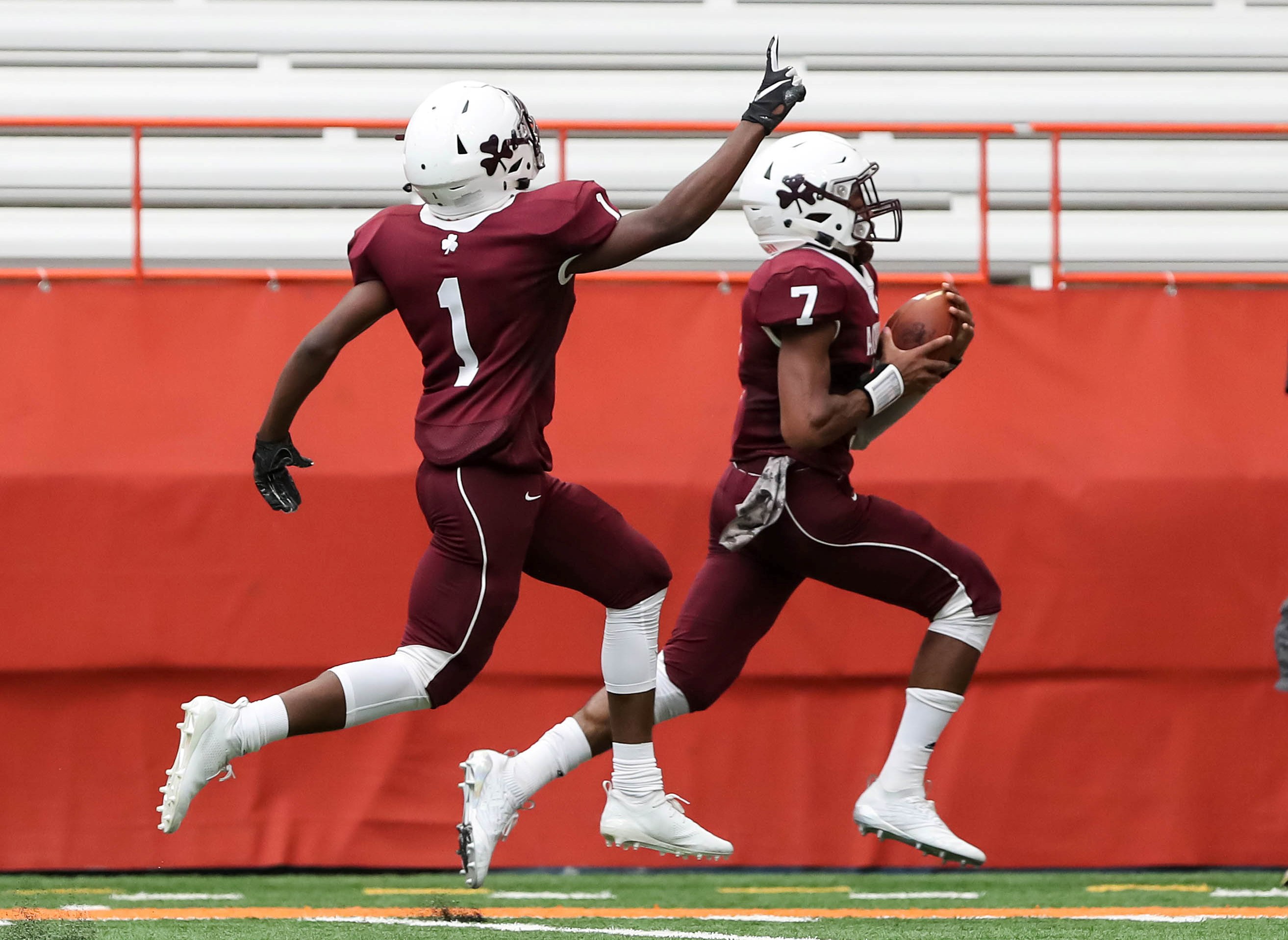 BY PAUL LIOTTI
When a student-athlete dons a white helmet with a maroon clover leaf on the sides, expectations are set very high.
Anything less than a sectional title is unacceptable.
So when Aquinas won its 11th title in 13 years — and 15th overall — this past weekend in a 49-18 thumping of McQuaid, it was just another day at the office.
"I told the kids to not overlook what you have accomplished so far (winning sectionals), because there are 68 teams in Section V and only five won a title," coach Derek Annechino said. "But be prepared because the accomplishment of winning Sectionals is an expectation at Aquinas. Now we need to move toward the ultimate goal which is winning States. And we need to stay focused on that goal."
The Irish (9-1/No. 7 NYSSWA) will take their workmanlike effort and high expectations into Saturday's Class AA Far West Regional in Clarence to take on Lancaster, a team that ended Aquinas' state title hopes last year with a 9-0 defeat.
Kickoff is set for 3:15 pm, or 30 minutes after the conclusion of the Class D Far West Regional between Alexander and Clymer/Sherman/Panama.
VIEW MORE CHRISTOPHER CECERE PHOTOS HERE. 
The Legends (9-1/No. 7 NYSSWA) are Section VI's three-time VI Class AA champion and last year's state runner up, losing to Troy in the State Finals. So they, too, have unfinished business.
Lancaster has rolled over its competition this season, losing just once to Bennett/Olmsted/Middle Early College/East 42-35 in Week 4.
"They play an up-tempo game, but not one that runs a play every 15 seconds," Annechino said. "But they run their plays based upon how you line up against them. The get to the line, make the call and then run the play."
When the Legends to run their called play, it's primarily on the ground. But the Irish can't sleep on the aerial game.
"When you take away the run, they are more than capable of beating you with the pass. So they can be pretty balanced," Annechino said. "Our key will be to get them in second- down and third-down and long and make them throw."
Torres makes Knights pay. Over the top from 2 yards. PAT good. 14-0 with 4;14 left. Knights have their work cut out for them. But they have the experience to do it. @SectionVFB @McQuaidJesuit @PickinSplinters @nysswa @AQ_football pic.twitter.com/KnGBNvvl0L

— boomersoonerptl (@boomersoonerptl) November 3, 2018
Last week in a rematch against Bennett, Lancaster's game plan was to not match Bennett play-for-play as they tried in Week 4. Instead, the game plan was to control the ball and the clock and keep the Bennett offense off the field. It worked swimmingly, as the Legends rode off with a 17-6 win and the title.
Annechino and his staff know that's the recipe his Lancaster counterparts will be cooking up this week.
"They are going to try to control the ball and keep it away from our offense like they did against Bennett this past weekend," he said. "Bennett is known as a strong offensive team and Lancaster held the ball and ground it out. It's what we expect them to do again this week against us."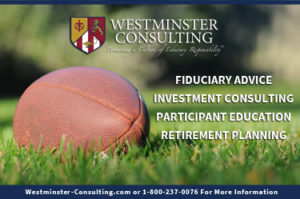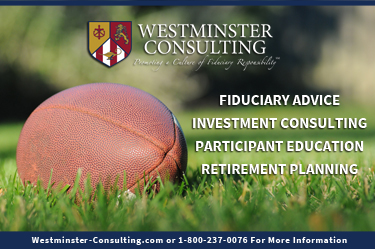 Even though the two teams met just 12 months ago, there isn't too much familiarity from what Aquinas saw last year to this year personnel-wise.
"Teams change so much from year to, but they graduated a bunch of their skill players from last year so this year's team is essentially a new team," Annechino said.
Which cannot be said for the Irish, who, outside of sophomore quarterback Tyler Szalkowski, are loaded with seasoned multi-year starters, including a senior-laden group of players on both sides of the line and at the skilled positions such as running backs Caron Robinson and Damon Montgomery and receiver Kobe McNair.
The only question mark is McNair, who is finishing up concussion protocol from an injury he sustained in the semifinal win over Pittsford. McNair's absence was felt in the finals as the AQ passing game was uncharacteristically non-existent. Against McQuaid, Szalkowski completed just five-of-11 passes for 74 yards and three interceptions, well off the 212-yards-per-game he averaged coming into the game.
But it didn't really matter that the passing game was off the table in the blowout win, because the offensive line opened huge holes all night long and the ground game was in full swing, totaling 255 yards on 38 carries with Reuben Torres (22-156 yards) and Robinson (10-116) leading the way.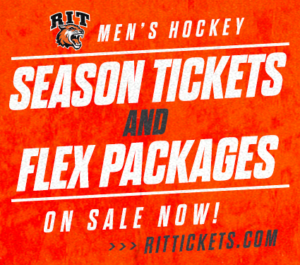 "Having Caron back is a big plus for us. Even with his cast (on his healing broken hand), he's explosive and can get downfield," Annechino said. "And our line is experienced and is playing very well together, as they have all season."
Defensively, the hard-hitting Irish defenders made life miserable for McQuaid and Pittsford in the last two games, holding very experienced skill players in both games well under their averages. Against McQuaid, the secondary delivered hit after bone-crushing hit, which affected McQuaid's usual high-percentage precision passing game, and limited the Knights to just 13 completions in 31 attempts for 145 yards. On the ground, McQuaid only managed 110 yards on 29 carries, with 34 coming on the last four plays of the game.
"The one thing I'll say about our kids is they are tough as nails. When we're on defense, they want to make you think twice about going over the middle or carrying the ball. They are going to make you pay for it when you do," Annechino said.
Which is exactly what the Irish are banking on this week: An explosive offense, a hard-hitting defense and an experienced team chomping at the bit for a little revenge as they continue their quest for their eighth state title.