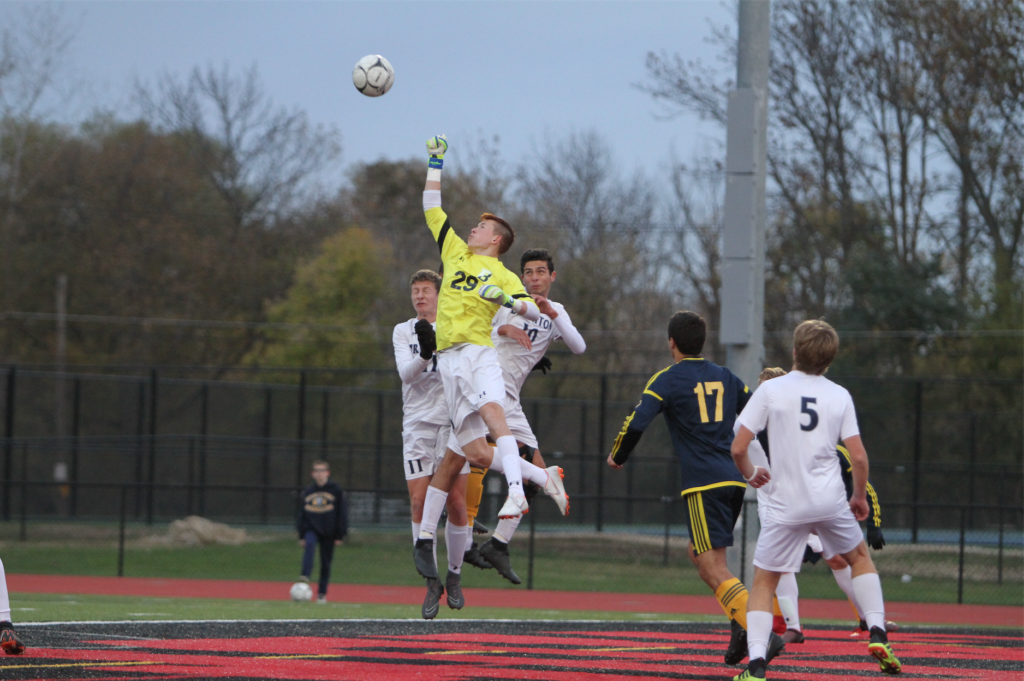 By PAUL GOTHAM
Caio De Medeiros netted game winners in Brighton's victories over Spencerport in the Class A semifinals and in the finals over Churchville-Chili. Jack Gagnier duplicated that feat for Geneseo in wins over Naples in the C2 final and against Sodus in the regional qualifier. The two joined their teammates and more on the 2018 All-Tournament Teams as announced by Section V Boys Soccer.
De Medeiros was joined on the All-Tournament Team by fellow Barons Christian Burkhart, Rikki Nord and Samuel O'Connor. Colby Egan, Seamus Parker and Connor Starr represented Churchville-Chili on the Class A squad. Spencerort's Justin Hockenberger and Jadon Schlierf earned honors while Jon Graziose and Branden Shugerts of Wayne were named to the team. Jon Herrick (Canandaigua), Connor Krapf (Pittsford-Mendon), Drew Kull (Pittsford Sutherland), and CJ Takatch rounded out the Section V Class A All-Tournament team. Brighton won its first sectional title since 2012 and beat Williamsville-East in the Far West Regionals to advance to the NYS semifinals held this weekend in Middletown, New York.
VIEW MORE MIKE GENTILE PHOTOS HERE.
With Gagnier supplying the offense, Geneseo won its fourth sectional title in six years. Blue Devil teammates Danny Kelly, Matthew Kreher and Alex Kruger joined Gagnier on the Class C2 All-Tournament team. Aiden Peterson, Stephan Radak and Cole Rathbun of Naples all earned spots on the team. Marion's Sam Halstead and Drew Holahan as well as Keshequa's Riley Rease and Aiden Wood rounded out the C2 squad. Geneseo defeated Randolph in the Far West Regional and will meet Seward (IX) in Saturday's NYS semifinal at Middletown High School.
C.G. Finney won its second sectional title in three years, and the Falcons went on to beat Avoca in the qualifier and North Collins in the Far West Regional to reach this weekend's semifinals. Finney's Stephen Folkerts, Keegan Ocorr, Emmanuel Rubingu and Jake Torrell earned spots on the Section V Class D1 All-Tournament team. Aaron Flint, Tyler Flint and Allesandro Sozzani of sectional finalist Jasper-Troupsburg earned spots on the team. Luis Saez and Collin Young of Mount Morris along with Max McCumiskey and Levi Webb of Fillmore were also selected. Kevin Allen (Alfred-Almond) rounded out the D1 team.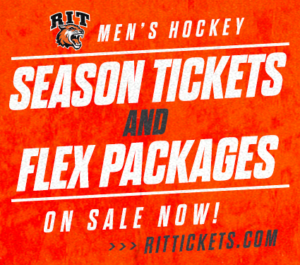 Justin Arilotta, Thomas Callery, Jack Gombatto and Noah Malta of Section V champion Hilton highlighted the Class AA team. Curtis Rowe, Ethan Scheuer and Billy Urbanski of sectional finalist Rush-Henrietta garnered recognition. Penfield's Jackson Vogt and Joe Vogt along with Edison Tech's Malik Musa and Rey Arizmendi also earned spots. Garrett Hungerford-Tausch (Webster Schroeder), Dan Malloy (McQuaid), Brandon Manz (Fairport) and Cameron Webb (Webster Thomas) were also named to the AA team.
Pal-Mac won its first sectional title since 1997. The Red Raiders were represented by Riley Cook, Jake Gallina, Bennett Medyn and Nick Sapienza on the Class B1 team. Livonia's Jake Olver, Kyle Ullock and Jonathon Woolston earned recognition as did Dylan Ange and Parker Ange of Greece Odyssey. Martin Erdal (Greece Olympia) and Ryan Fishback (Geneva) also garnered spots.
Bath-Haverling, which won or shared four sectional titles from 2007-10,  returned to its winning ways with the 2018 Class B2 title. Sam Arnts, Thomas Becken, Thomas Binkowski and Nick Strong represented the Rams on the B2 team. Ryan Grisewood, Ethan Grover and Eric Woodworth represented Letchworth/Warsaw. Roan Mallaber and Ethan Smith of LeRoy both earned spots. Griffin Herron and Ethan Spinner of Mynderse were named to the B2 team along with Evan Dickhut (Attica) and TJ Tytler (Bishop Kearney).
Ryan DeBadts, Collin Karasinksi, Will Lamar and John Molisani of C1 champion Sodus earned spots on the All-Tournament team. East Rochester's Nathan Jantz, Michael Raschiatore and Michael Rupp were also named to the C1 team. Williamson's Justin Eaton and George Konstantinou garnered recognition. Josh Eigbrett (Avon), Matt Gabbard (Gananda), Matt Skehan (Holley) and Wade Thompson (Byron-Bergen/Elba) rounded out the squad.
Avoca's Cameron Giglio, AJ Peterson, LaDre Stanford and Devin Stowe topped the D2 selections. Belfast's Andrew Blocho, Caleb Caiazza and Section V's all-time leading scorer Adam Enders (143 goals) earned nods as did Jacob D'Arcy and Seth Porter of Scio.
| | | |
| --- | --- | --- |
| Class AA | | |
| Hilton: | Justin Arilotta | SR |
| | Thomas Callery | SR |
| | Jack Gombatto | SR |
| | Noah Malta | SR |
| RH: | Curtis Rowe | SR |
| | Ethan Scheuer | SR |
| | Billy Urbanski | SR |
| Penfield: | Jackson Vogt | SR |
| | Joe Vogt | SO |
| Edison: | Rey Arizmendi | SR |
| | Malik Musa | SR |
| Fairport: | Brandon Manz | SR |
| Thomas: | Cameron Webb | JR |
| Schroeder: | Garrett Hungerford-Tausch | SR |
| McQuaid: | Dan Malloy | SR |
| | | |
| Class A: | | |
| Brighton: | Christian Burkhart | SR |
| | Caio De Medeiros | SR |
| | Rikki Nord | SR |
| | Sam O'Connor | SR |
| Churchville: | Colby Egan | SR |
| | Seamus Parker | SR |
| | Connor Starr | SR |
| Wayne: | Jon Graziose | SR |
| | Branden Shugerts | SR |
| Spencerport: | Justin Hockenberger | SR |
| | Jadon Schlierf | JR |
| Mendon: | Connor Krapf | SR |
| Sutherland: | Drew Kull | FR |
| Athena: | CJ Takatch | SR |
| Canandaigua: | Jon Herrick | SR |
| | | |
| Class B1: | | |
| Pal-Mac: | Riley Cook | JR |
| | Jake Gallina | SR |
| | Bennett Medyn | JR |
| | Nick Sapienza | SR |
| Livonia: | Jake Olver | JR |
| | Kyle Ullock | JR |
| | Jonathan Woolston | SR |
| Odyssey: | Dylan Ange | SR |
| | Parker Ange | SR |
| Olympia: | Martin Erdal | SR |
| Geneva: | Ryan Fishback | JR |
| | | |
| Class B2: | | |
| Bath: | Sam Arnts | JR |
| | Thomas Becken | SR |
| | Thomas Binkowski | JR |
| | Nick Strong | SR |
| LetSaw: | Ryan Grisewood | SR |
| | Ethan Grover | SR |
| | Eric Woodworth | JR |
| LeRoy: | Roan Mallaber | SR |
| | Ethan Smith | SR |
| Mynderse: | Griffin Herron | JR |
| | Ethan Spinner | JR |
| Attica: | Evan Dickhut | FR |
| Kearney: | TJ Tytler | SR |
| | | |
| Class C1: | | |
| Sodus: | Ryan DeBadts | JR |
| | Collin Krasinski | SR |
| | Will Lamar | SR |
| | John Molisani | JR |
| ER: | Nathan Jantz | JR |
| | Michael Raschiatore | JR |
| | Michael Rupp | JR |
| Williamson: | Justin Eaton | SR |
| | George Konstantinou | SR |
| B-B/Elba: | Wade Thompson | SR |
| Gananda: | Matt Gabbard | SR |
| Holley: | Matt Skehan | SR |
| Avon: | Josh Eigbrett | SR |
| | | |
| Class C2: | | |
| Geneseo: | Jack Gegnier | SR |
| | Danny Kelly | JR |
| | Matthew Kreher | SR |
| | Alex Kruger | SR |
| Naples: | Aiden Peterson | JR |
| | Stefan Radak | SR |
| | Cole Rathbun | SR |
| Marion: | Sam Halstead | JR |
| | Drew Holahan | JR |
| Keshequa: | Riley Rease | SO |
| | Aiden Wood | SO |
| | | |
| Class D1: | | |
| C.G. Finney: | Stephen Folkerts | SR |
| | Keegan Ocorr | SR |
| | Emmanuel Rubingu | SR |
| | Jake Torrell | SR |
| J-T: | Aaron Flint | SR |
| | Tyler Flint | SO |
| | Allesandro Sozzani | SR |
| Mt Morris: | Luis Saez | JR |
| | Collin Young | SR |
| Fillmore: | Max McCumiskey | SR |
| | Levi Webb | JR |
| Alfred-Almond: | Nevin Allen | SR |
| | | |
| Class D2: | | |
| Avoca: | Cameron Giglio | JR |
| | AJ Peterson | SR |
| | LaDre Stanford | SR |
| | Devin Stowe | JR |
| Belfast: | Andrew Blocho | JR |
| | Caleb Caiazza | JR |
| | Adam Enders | SR |
| Scio: | Jacob D'Arcy | JR |
| | Seth Porter | SR |