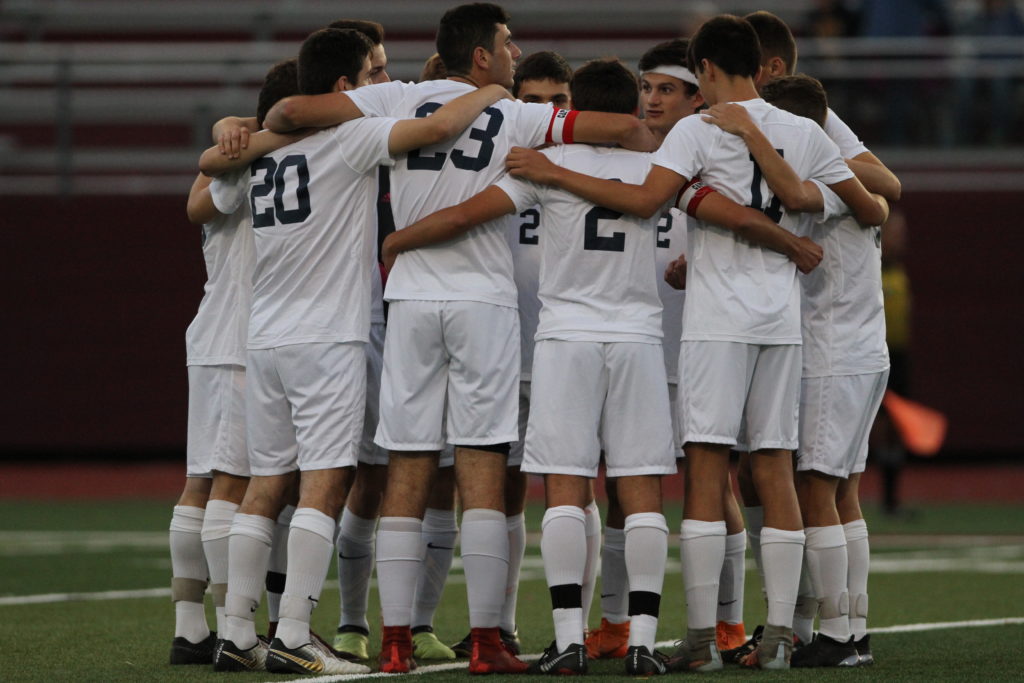 WILLIAMSON 3
GANANDA 0
Justin Eaton scored twice as Williamson (No. 2 NYSSWA Class C) broke open a scoreless tie at half. Eaton connected on his team-leading 25th and 26th markers of the season. Luis Hurtado added a tally for the Marauders (14-0-1). Josh Bailey, Adam Fisk and Tyler Ingham collected an assist apiece.
MARION 5
RED CREEK 0
PENN YAN 0
WAYNE 11
Cullen Bock netted a hat trick in the first 11 minutes of the match, and Wayne (No. 14 NYSSWA Class A) rolled to its 11th straight win. Matt Gentile assisted on two of Bock's goals and added a score of his own in the first half as the Eagles (13-1-1) took a 7-nil lead into the break. Gentile finished with two goals on the night. Devin LaDue and Nathan McKenna added a goal and an assist apiece. James Flannery, Carmen Piccirilli, Tom Rauen and Ryan Welch each chipped in with a goal. Justin Jantzi had three assists.
VIEW MORE MIKE GENTILE PHOTOS HERE.
SOUTH SENECA-ROMULUS 1
MARCUS WHITMAN 1
Marcus Whitman's Jordan Lahue connected in the 44th minute with an assist from Caleb McDonough. Andre Elmore provided the equalizer 15 minutes later for South Seneca-Romulus.
HONEOYE 1
NAPLES 2 OT
Cole Rathbun scored twice including the golden goal in the 97th minute. Trailing by one at half, Ratbun leveled the match in the 59th minute with an assist from Stefan Radak. Cody Wohlschlegel gave Honeoye a first-half lead. Chris Lopez assisted on the play.
PAL-MAC 4
MYNDERSE 3
Jake Gallina scored twice including the game winner in the 76th minute, and Pal-Mac (12-3-0/10-1-0) won its third straight and eighth in its last nine games. Jace Schafer had two assists in the win. Evan Hurlbut and Nick Sapienza added a goal apiece. Cody Johnson and Sam Quick both had an assist. Griffin Herron connected twice for Mynderse. Colby Reese added a tally. Jared Hartwell and Matthew Reardon both had an assist. Pal-Mac led 2-0 at half.
GENEVA 3
WATERLOO 0
Fadly Kafrawi had a goal and an assist to lead Genevva. Jordan Myer and Declan Woznick both scored. Ryan Fishback and Nate Hesler added an assist apiece.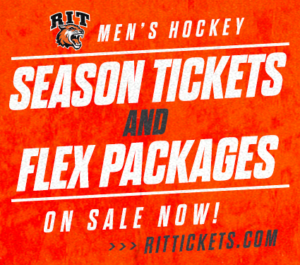 HAC 0
BLOOMFIELD 6
Tanner Kimball and Simon Wille connected on first-half markers to pace Bloomfield early. The Bombers added four goals in the second half with Adam Sheehan scoring twice while Robert Ashman and Nate Talley added a goal apiece. Luis Dunn, James McClelland and Ryan Wollschleger had an assist apiece.
BATH-HAVERLING 3
DANSVILLE 0
Jordan Deats scored in the 20th, and Thomas Binkowski added a pair of tallies in the second half to lead Bath-Haverling (No. 1 NYSSWA Class B). The Rams (15-0-0/8-0-0) allowed just two shots on net in collecting their fourth straight shutout and 13th overall. Bath-Haverling has outscored opponents 63-2 on the season. Sam Arnts added an assist.
LETCHWORTH/WARSAW 3
ATTICA 1
Cedric Aschwanden scored twice to pace Letchworth/Warsaw (No. 14 NYSSWA Class B) to its fifth straight win. Adam Grover scored in the match's first minute and assisted on both of Aschwanden's markers as Letchworth/Warsaw improved to 13-0-2 on the season. Muskan Monger had an assist. Evan Dickhut scored the lone Attica goal with an assist from Simon Rudolph.
KESHEQUA 4
CALEDONIA-MUMFORD 1
Reese Powers and Riley Rease collected a goal and an assist apiece to lead Keshequa. Jacob Schiano and Hunter Stephens both found back of the net.  Hudson Vasile and Aidan Wood each had an assist.
LIVONIA 0
HORNELL 1
Chase Freeland connected in the first half with an assist from Justin Briggs and Hornell held on to win in Livingston County action.
PERRY 0
GENESEO 2
Michael Walton snapped a scoreless tie in the 52nd minute, and Geneseo (t-No. 20 NYSSWA Class C) avenged an earlier loss. Danny Kelly assisted on the goal. Jack Gagnier scored six minutes later with an assist from Michael Walton. Perry (8-7-0/3-5-0) took the earlier meeting 1-0. Geneseo improved to 12-3-0 (5-3-0) on the season.
WHEATLAND-CHILI 2
PEMBROKE 1 OT
David Domina scored twice including a penalty kick in the 93rd minute to lead Wheatland-Chili. Aaron Lund assisted on Domina's first goal.
HOLLEY 1
BYRON-BERGEN/ELBA 2
Kyle Foeller and Sam Pringle collected a goal and an assist apiece to lead Byron-Bergen/Elba (No. 16 NYSSWA Class C) to a 2-nil lead at halftime. Matt Skehan scored an unassisted goal for Holley.
AVOCA 1
ALFRED-ALMOND 0 OT
LaDre Stanford connected on the golden goal in the 84th minute with an assist from Devin Stowe to lead Avoca (No. 12 NYSSWA Class D). The Tigers (16-0-0/8-0-0) ended the regular season unbeaten and untied.
JASPER-TROUPSBURG 3
HAMMONDSPORT 0
Allesandro Sozzani had a goal and an assist in the first half to lead Jasper-Troupsburg (t-No. 15 NYSSWA Class D). Lance Baumgarner and Thomas Flint both added tallies. Aaron Flint had an assist.
ADDISON 0
PRATTSBURGH 1
Mason Putnam scored an unassisted goal in the 61st minute.
CAMPBELL-SAVONA 4
BRADFORD 7
Andrea Marangoni and Westin Sorber scored two goals apiece for Bradford. Hector Garcia added a goal and two assists. Steven Spina and Hunter Williams each had an assist. Caleb Wakeman collected two helpers. Marangoni and Kobi Wakeman both had an assist.
CANISTEO-GREENWOOD 0
ARKPORT/CANASERAGA 3
Garrett Stuckey scored twice, and Matt Geffers assisted on both goals as Arkport/Canaseraga scored all three of its goals in the first 40 minutes. Joe Bauch added a goal with help from Josh Abraham.
GENESEE VALLEY 0
WELLSVILLE 2
Alex Ordiway scored twice in the first half. Dominic Sawyer added an assist.
LIMA CHRISTIAN 0
MOUNT MORRIS 5
Collin Young scored two goals and added an assist to lead Mount Morris (t-No. 15 NYSSWA Class D). Cameron Regal had a goal and an assist. Dylan Cicero and Steven Soto both contributed a marker.
SCIO 4
CUBA-RUSHFORD 2
WHITESVILLE 0
HINSDALE 6
HOUGHTON 0
ANDOVER 0
FRIENDSHIP 2
BELFAST 3
McKenzie Cox scored twice including the eventual game winner in the second half. Adam Enders collected three assists. Hunter Enders also scored for Belfast. Austin Musselwhite and Tyson Musselwhite scored a goal apiece for Friendship. Alex Smith had an assist.
BOLIVAR-RICHBURG 0
FILLMORE 8