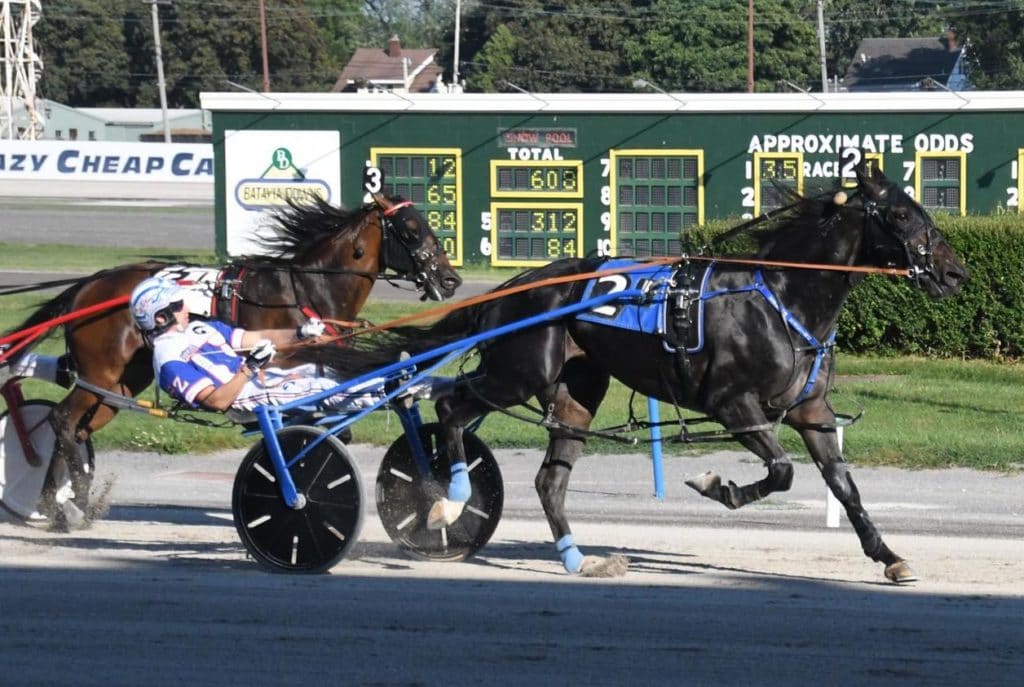 By KEVIN OKLOBZIJA
Little Batavia Downs Gaming will be on the state's biggest harness racing stage when the New York Sire Stakes series brings the 2019 Night of Champions to Genesee County next fall.
The Night of Champions features the eight division championship races for 2- and 3-year-old Sire Stakes competitors, with a total purse of $1.8 million. Add in five top-notch events for older horses and the total purse for the proposed 13 races will be close to $2 million.
"This is huge for Batavia Downs and huge for Genesee County, " Todd Haight, general manager of live racing at the track, said.
"We've had Bret Hanover, we've had Niatross, we've had a Breeders' Crown race (the aged mare trot in 1988), but we've never had a night where we've given away close to $2 million in purses."
The Agriculture and New York State Horse Breeding Development Fund created the Night of Champions in 1990, and only three tracks have hosted the event: Yonkers Raceway, Saratoga Raceway and Vernon Downs.
The 2019 event was opened for all tracks to bid on, and the fund's board of trustees on Friday awarded its premier racing night to Batavia Downs Gaming & Hotel.
"We'll have the leading drivers in North America, the leading trainers in North America," Haight said. "We've invested $44 million in upgrades (in recent years), we've added a hotel, and this is really going to showcase our facilities."
The date for the event hasn't been determined, but it typically falls on the second or third full weekend of September. This year's Night of Champions is set for Sept. 22 at Yonkers. Batavia has the consolation events on Sept. 21.
There's a chance the event will take place on a Friday because of major stakes races the next night at Mohawk Raceway in Campbellville, Ontario.
"The Sire Stakes Night of Champions shines a spotlight on the excellence of our equine industry, which supports the agricultural economy across the State," M. Kelly Young, executive director, Agriculture and New York State Horse Breeding Development Fund, said in a news release. "Having hosted significant New York Sire Stakes events in the past, Batavia Downs Gaming & Hotel will provide an excellent showcase for the 2019 Night of Champions, our premier event of the season."