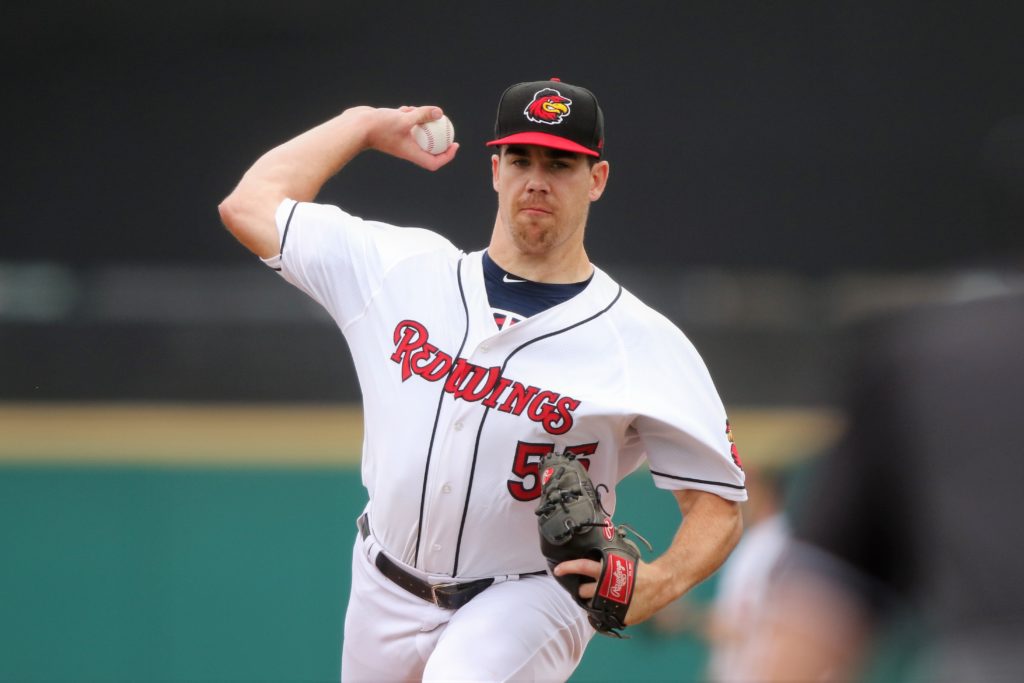 By KEVIN OKLOBZIJA
Jeremy Zoll, director of minor league operations for the Minnesota Twins, will be at Frontier Field on Wednesday.
Because it's August, the visit can mean only one thing: It's time for the Twins and Rochester Red Wings to renew their affiliation agreement.
Expect them to do just that.
While this hasn't been a good year for the Red Wings — their hitting is historically bad and newcomer Tyler Austin adds to the assumed franchise record for position players used in a season, 32 — the track record is what matters most.
Rochester Community Baseball and CEO Naomi Silver aren't about change. They aren't about rash decisions. They aren't about excessive demands.
Instead, they're all about loyalty and honesty. The Twins have done as they've said they set up Triple-A camp in downtown Rochester in 2003. They have put a competitive team on the field nearly every summer and they usually have addressed mid-season needs.
OK, this season hasn't been good. The Wings are 47-58, including a dreadful 17-32 at Frontier Field. That's the worst home record of every affiliated full-season minor-league team. The Wings also have the worst team batting average in the IL, an anemic .223  heading into Tuesday's home game.
So much for that "pitching wins championships" adage. The Wings have the best team ERA in the league (3.40).
The thing is, it was pretty clear when the season began that the Wings wouldn't be a great hitting team. Or even a good hitting team. Along the way the Twins have attempted to fix the lineup but the players they brought in, guys that once could hit MLB pitching for power, forgot how to hit. Guys like 2016 NL home run champion Chris Carter and former Philadelphia Phillies catcher Cameron Rupp.
Sometimes bad seasons happen; the Wings were maybe due. Over the previous five seasons, just one International League team had won more games than Rochester (Scranton/Wilkes-Barre). Their last ugly summer came in 2011 (53-91).
No, the Wings haven't won an International League championship since 1997. They haven't won a playoff series since 2006. Those are troublesome numbers. It's something the Twins really need to rectify, because loyal Red Wings fans are getting a little antsy, a little surly.
Then again, considering the callups that take place on Sept. 1, what exactly does an IL championship mean anymore? The team playing those playoff series hardly resemble the team that played all summer.
Entertainment is essential in a 140-game season. Thankfully, this year has been an aberration compared to the previous 15 seasons of the affiliation. The Twins have run a pretty decent string of players through Rochester, from Francisco Liriano to Brian Dozier to Garrett Jones to Justin Morneau to Jose Berrios. Their trades this week only fortified a farm system that has been drafting in prime positions in recent years.
To join the affiliation dance, there must be dance partners. There really are few options this year. Expiring affiliations are Milwaukee-Colorado Springs (franchise relocating to San Antonio), Houston-Fresno, Oakland-Nashville, Texas-Round Rock, Seattle-Tacoma, Washington-Syracuse. The Mariners aren't leaving Tacoma and the Rangers like Round Rock.
The Wings know what they get with the Twins. They like familiarity and they don't want to start over. And because the Wings will say the Twins have been a good partner, they'll continue this relationship for two more years.