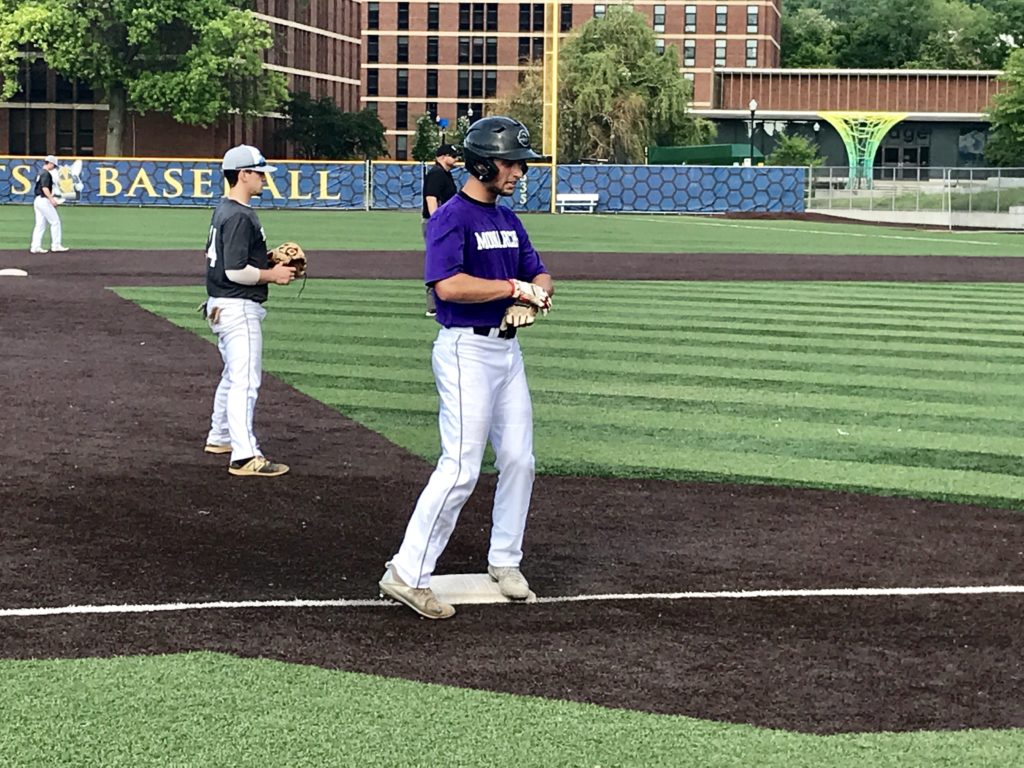 Caleb Lee (St. John Fisher College) notched a pair of wins. Mike Sabatine (University of Maine) knocked a pair of home runs and produced eight runs over five games. The duo were named Rochester Division Pitcher and Player of the Week for July 16-22nd as announced by the Interstate Collegiate Baseball League.
PITCHER OF THE WEEK (7/16 – 7/22) — Rochester Division
Caleb Lee, Monarchs/St. John Fisher College
Sr. RHP Buffalo City Honors
Lee struck out six over 5.2 innings of work out of the bullpen for the Monarchs. The right-hander hurled three scoreless innings in an 8-4 win over the Flyin' Fish. Lee entered a tie game in the fifth and surrendered just one hit. He followed that with 2.2 more relief innings to pick up his third win of the season.
PLAYER OF THE WEEK (7/16 – 7/22) — Rochester Division
Mike Sabatine, Monarchs/University of Maine
Fr. OF Fairport
Sabatine hit .417 in five games last week. The Monarchs centerfielder collected five hits including a double and his first two round trippers of the season. Sabatine drove in five runs and and scored another three. He also worked four walks to run his on-base percentage for the week to .563 and an OPS of 1.563.

The Interstate Collegiate Baseball League opens its post-season on Tuesday when the Monarchs take on the Flyin' Fish in a one-game playoff. A 5:45 PM first pitch is scheduled at the University of Rochester. The winner will meet the Lake Monsters in the best-of-three championship series beginning of Wednesday. View the complete ICBL playoff schedule here.