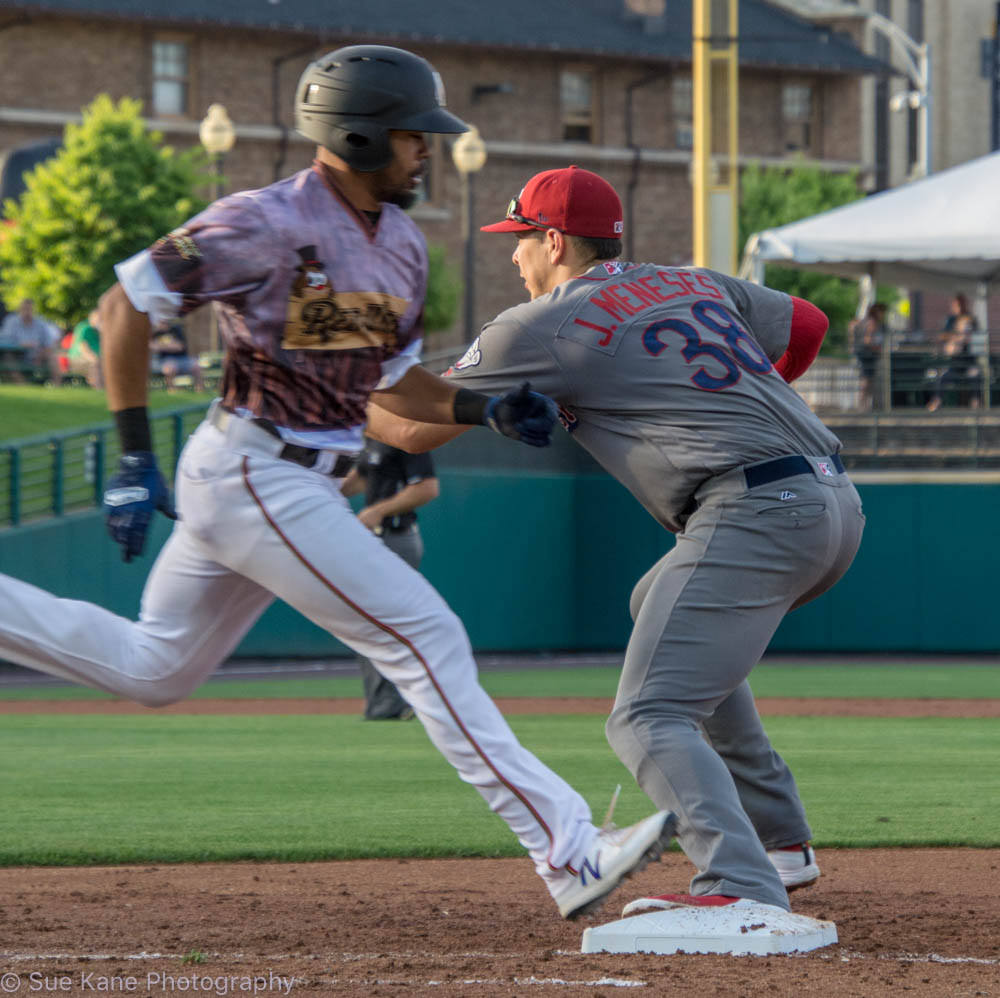 By KEVIN OKLOBZIJA
Baseball purists surely don't like the extra-inning rule implemented throughout the minor leagues this season, but it has accomplished the primary goal of saving wear and tear on the limited number of arms in the bullpen.
Under the new rule, every inning beyond regulation begins with a runner on second base. The result: a much quicker end to extra-inning games.
Through July 1, 71 percent of games exceeding the customary nine innings for a single game (or seven innings in the case of doubleheaders) ended after just one extra inning was played. A staggering 94 percent end in one or two extra innings.
In 2017, just 49 percent of overtime games over the course of the entire season required only one extra inning. In 2016, the number was 46 percent. In 2017, 74 percent ended in one or two innings, and in 2016 it was 71 percent.
Perhaps more amazing: just eight games this season have required more than three extra innings. For all of 2017, there were 162 games that went beyond three extra innings for the entire season (which would add July, August and the first week of September into the mix for some leagues).
Minor League Baseball did not provide the April through July 1 figures for 2017 and 2016, only full-season reports, so a true year-over-year comparison isn't possible.
VIEW MORE SUE KANE PHOTOS HERE. 
The Rochester Red Wings have done their part to avoid working too much overtime. Of their 13 extra-inning games, 11 have ended after one inning. The first time they went to extras, they needed 14 innings. The second time, it took 11 innings to decide a winner. Ever since they end it right away.
Shortening extra inning games was a priority because, unlike Major League Baseball teams, teams in Triple-A, Double-A and Class-A don't have a minor-league system to turn to when the bullpen is overworked.
It's especially true in Triple-A, where many teams must avoid using two relievers who are on the 40-man roster in the same game, just in case the big-league team must make a recall the next day. That's why the Red Wings avoided pitching John Curtiss and Alan Busenitz in the same game (Busenitz rejoined the Minnesota Twins on Wednesday).
So far in 2018, extra innings add another 28 minutes on average to time of game. In 2017, extra inning games added an average of 43 minutes to length of game, and in 2016 it was 45 minutes.