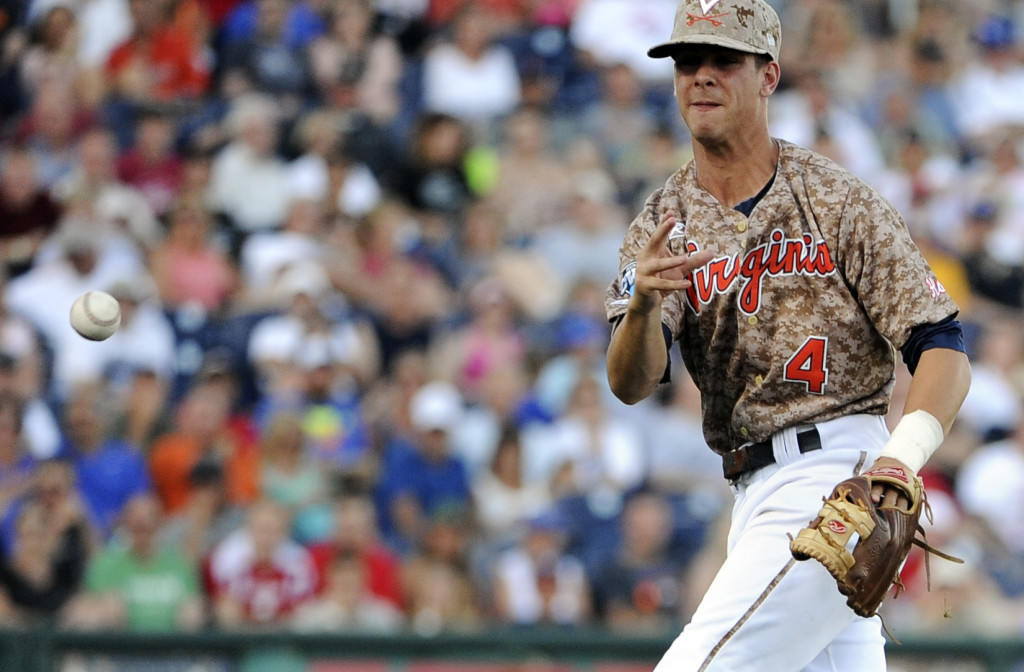 Ernie Clement hit .472 in his high school baseball career at Brighton. In the early going of his time with High-A Lynchburg, he's come close to matching that, hitting .436 through 10 games.
That 17-for-39 start is a much smaller sample size than Clement would have finished his time with the Barons with. But the middle infielder, who went to Virginia after graduating from Brighton and was a fourth round pick by the Cleveland Indians in the 2017 draft, has found his way early on in the Carolina League.
"I've just been keeping it simple, trying to drive it up the middle and find ways to get on," Clement told milb.com recently. "I've been seeing it really well, just doing what I can to keep it simple and get on in any way I can. I know I can do more damage early and not late in the count, because the pitchers are so good."
His early count approach has paid off early with the Hillcats: Clement has yet to strike out since being called up from Class A Lake County. Only one of his 17 hits has gone for extra bases, a double on July 2. That double, though, came in maybe Clement's best professional game to date, a 5-for-5 night in which he also scored two runs. He's led off since his second game with Lynchburg.
After being drafted last year, Clement spent his first professional season with Mahoning Valley in the New York-Penn League. He batted .280 there. He hit his first professional home run with Lake County earlier this season, and he batted .267 there in 54 games. That was enough to secure a promotion to Lynchburg, where he's hit the ground running.
"I think it can lead to decent short-term confidence, but I need to keep doing my thing and put in the work," Clement told milb.com. "I'm here just trying to learn. I've got a great coaching staff and awesome [teammates] who have been here before. I want to soak it all in and learn, just take things one day at a time and get better each and every day. This is a great opportunity for me."