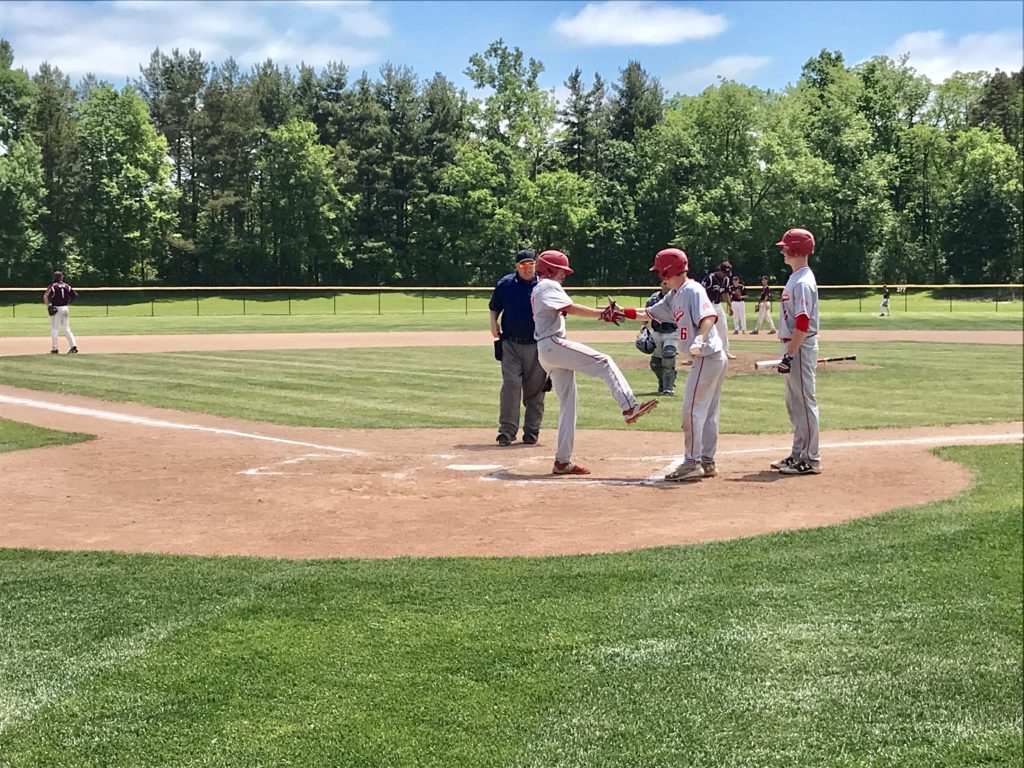 By PAUL GOTHAM
ORCHARD PARK, N.Y. — If there is a stage too big for Canandaigua's Michale Sculli, it hasn't yet been located.
For the third time this postseason head coach Dale Werth handed the ball to the junior starter, and Sculli once again delivered.
"I'm speechless," the left-hander said after his complete game 2-hitter in Canandaigua's 4-0 victory over Maryvale (VI) in the NYS Class A Far West Regional. "It just feels great to keep on going with this team. It hasn't ended yet, and I don't want it to. I want to go all the way."
Sculli's third straight complete game shutout effort clinched a spot in the NYS semifinals – a spot where Canandaigua has never reached.
"What can you say," Werth stated. "You need that kinda pitching to keep going and get where we're at. He's been unbelievable."
Part guile, part guts Sculli needed 46 pitches to get through the first four innings, 39 of those for strikes. He allowed a two-out single in the first then set down 10 of the next 11 batters faced.
He started the second inning with a strike out looking, ended the third with a punch out on the outside black and fanned another to open the fourth.
"I'd throw a curveball then they'd think another curveball was coming, and I'd just zip a fastball on the outside corner," he explained. "It was working well. One of their batters, I threw two straight curveballs to him and then I threw a high fastball. I knew he was going to swing at it out of the zone, and he did. It worked well."
It wasn't until the fifth that Maryvale had more than one runner on base at a time and in the sixth the Flyers finally reached third. When they did threaten, the southpaw relied on his defense.
With runners on the corners in the sixth, he induced a ground ball for an inning-ending double play. In the seventh with two on and one out, it looked like Zach Amato would get Maryvale on the board with a single through the left side of the infield. But Canandaigua shortstop Cooper Crunick took away the hit in the hole and won a footrace to third for the force out.
With runners on the corners, Michael Sculli gets the ground ball for the 6-4-3 inning-ending GDP. Going to the 7th NYS Class A Far West Regional: @cabravebaseball 4 Maryvale 0 @PBRNewYork pic.twitter.com/0mi4mIEoDr

— Paul Gotham (@PickinSplinters) June 2, 2018
"You don't see a six-unassisted force out at third very often," Werth said with a smile. "That's what you need in a playoff-type atmosphere. You got make some plays like that which really pick your team up.
"These guys, I love it. They're picking each other up. They're being unselfish. They're doing the things we need to do to continue to play baseball."
Three of Sculli's walks came in the final two innings.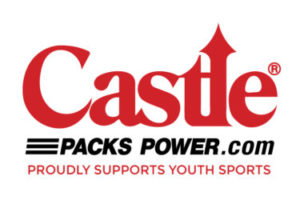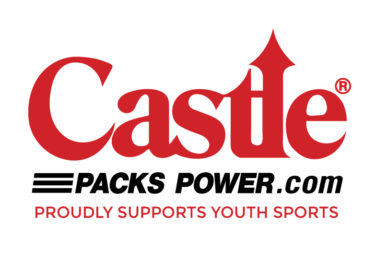 "He was rushing," Werth noted. "He was getting a little excited. When the adrenaline gets going, you start to rush a little bit. Then you miss up in the zone. That's why I went and tried to calm him down and just keep him within himself.
"He's been doing a great job of that. You just knew if he made them hit, we were going to be in a decent spot probably."
Tanner Cooper won three games apiece in each of the last two postseasons to lead Canandaigua to their first of three straight sectional titles. Both of those seasons ended in the regional qualifier. A year ago, the Braves fell to the Max-Carver led Pittsford Sutherland Knights. Carver hurled five straight complete games to get Sutherland to the NYS Class semifinals. 
Mix in an inning and third of relief work against Wayne in Tuesday's regional qualifier, and Sculli has thrown 22.1 shutout innings this postseason. He has allowed five hits, fanned 16 and walked 12.
"Postseason Sculli is a totally different thing, whole different creature," battery mate Seth Vigneri said. "The focus on him, he's just a totally different player in the postseason.
"There are only three seniors on this team. They're good leaders, but we need a pitcher who is a leader. Sculli took that position."
Jordie Johnstone gave Canandaigua all the runs it needed in the second inning with a two-out RBI single. With two outs, Ryan Hubler reached on a dropped third strike. Tristan Tyndall followed with a base hit, and Johnstone connected on his second hit in as many at bats.
Jordie Johnstone's second hit of the day is a two-out single that gets @cabravebaseball on the board in the top of the second. @PBRNewYork pic.twitter.com/Q5blhQ3Rwq

— Paul Gotham (@PickinSplinters) June 2, 2018
Vigneri reached on hit by pitch with one out in third, stole two bases and scored on a Dylan Mackenzie base hit to push the lead to two.
Sculli doubled the advantage with a home run in the fourth. After connecting on triples in each of the last two games, Sculli's blast to right center, his second hit of the day, plated Johnstone for a 4-0 lead.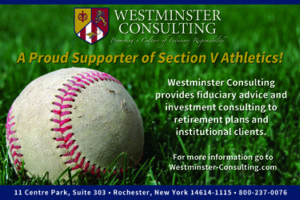 "I didn't think it was going over the fence," Sculli said. "I was thinking triple all the way. I was wheeling and then I saw coach putting his hands up, and it was a great feeling."
Canandaigua (20-4) will play the Queensbury (II) – East Syracuse-Minoa (III) in Friday's NYS Class A semifinal. A 5 PM first pitch is scheduled at Binghamton University.