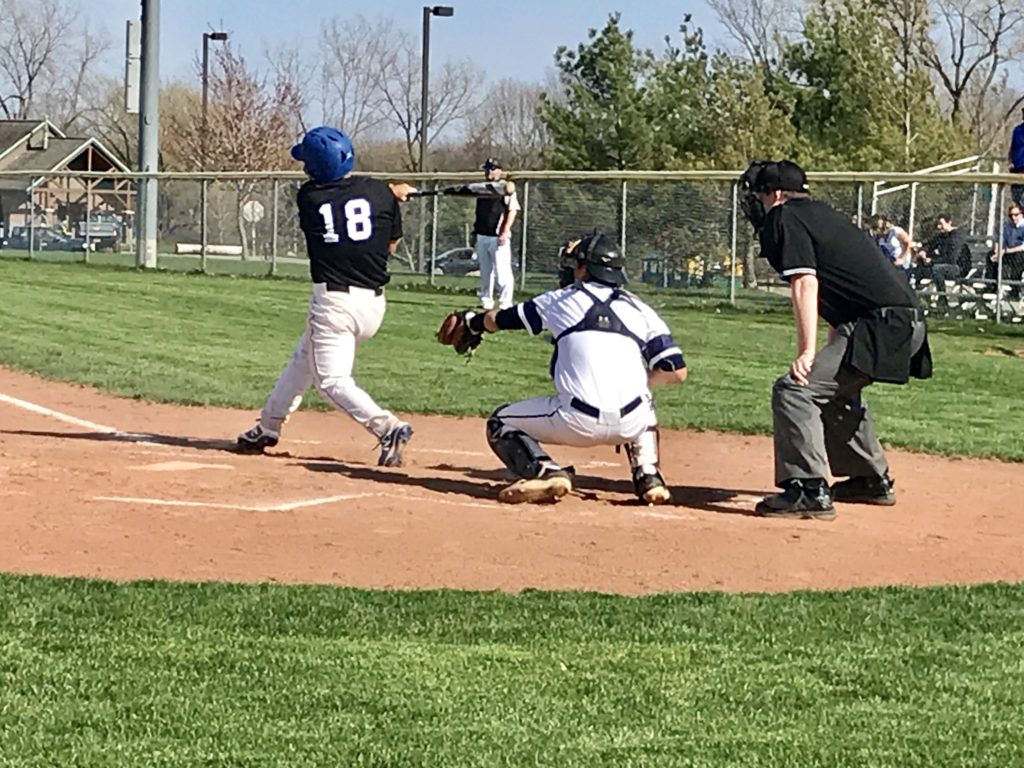 Class A1 Semfinals
(2) MENDON 7
(3) BROCKPORT 9
Pittsford Mendon's furious rally fell short as Brockport's Gordon Fisher got out of a self-induced jam in the bottom of the seventh by striking out the last batter with two men on to preserve a 9-7 victory for the Blue Devils.
Brockport moves on to take on top-seeded Canandaigua in Saturday's Class A1 finale.
Third-seeded Mendon, which trailed at one point in the game 7-0, took the game down to the wire when Kyle Wallman  and George Gines singled off Fisher with two outs and down 9-7. But the threat ended as Fisher delivered a perfectly placed pitch to notch his only strikeout of the game.
Mendon got back in the game in the bottom of the sixth, as they scored three times, erasing a 9-4 deficit. Brockport relief pitcher Troy Leibert issued two walks and a lazy popup by Hudson Bockmier fell in for an error scoring Jared Petrichick and Jake Ring. Cam Yonda, who homered earlier in the game, singled to left to send Bockmier home.
Brockport opened the game on a fast and furious note, plating 6 runs in the top of the first. Frank Lauricella opened the game with a double and scored on single by Samuel Velletri. A walk and a single by Fisher added the second run and additional runs were logged on a 2-RBI single by Quinlan Ignaszak, a passed ball and a fielders' choice.
Two innings later the Blue Devils increased their lead to 7-0 when Leibert grounded out but not before driving in Ashton Scott.
But baseball is not a timed game, so Mendon had plenty of opportunity to get back into the contest. In the bottom of the third it did just that.
With two outs and Wallman on third and Ring on first after a walk, Wallman scored on a wild pitch, Bockmier doubled to drive in Ring, and Yonda blasted a 2-run home run to deep center field to cut the lead to 7-4.
Brockport responded by pushing the lead to 9-4 in the top of the fifth as Fisher led off the inning with a single. But an error, a wild pitch and two hit batsmen allowed two runs to cross the plate.
Fisher finished the game 2-for-3 with an RBI while Ignaszak went 1-for-1 with 2 RBI. Velletri, Scott and Leibert each had 1 RBI for Brockport. For Vikings, Yonda's 2-for-3, 3 RBI afternoon led the charge.
The teams combined for 8 errors, 12 walks, 7 hit batsmen and 6 wild pitches.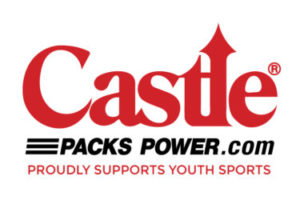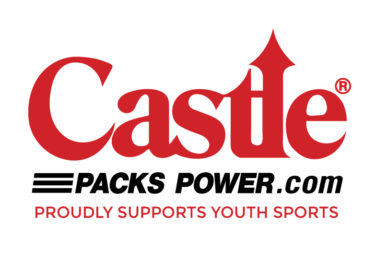 (1) CANANDAIGUA 6
(5) GREECE ATHENA 4
Top-seeded Canandaigua turned a double-play in the top of the sixth inning with the lead run at the plate to end a Greece Athena threat and secure a 6-4 win over the Trojans and advance to Saturday's Class A Final.
Athena trailed 6-2 heading into the sixth when two runs scored on singles by Jagger Nucci, Casey Saucke, Tyler Curtis.  Up by only two with Curtis and Saucke on base, Braves' shortstop Connor Fisher gobbled up a ground ball, pivoted to second baseman Dylan Mackenzie who grazed the bag and fired to first baseman Tristan Tyndall to throw out James Sciortino.
The win pushed the Braves into the final against Brockport on Saturday.
Canandaigua got on the board early, scoring 3 runs in the bottom of the first as Seth Vigneri, Michael Sculli, Fisher and Joe Brinza delivered 4 consecutive singles with two out. Fisher's single drove in two runs, while Brinza's plated the third.
Fifth-seeded Athena answered with 2 in the top of the third as Curtis doubled to score Sauke and Ballard doubled to score Curtis.
Another 3-spot by the Braves in the fifth turned out to be all that Canandaigua needed. In the inning, Athena's defense committed three errors in the first four batters, and Brinza's single and Tyndall's perfectly placed sacrifice bunt drove in two of the runs.
Cooper Crunick earned the win for Canandaigua, scattering 7 hits over 5.1 innings. Thomas Delforte logged the save in relief over the last 1.2 innings. Brandon Smith took the loss for Athena.
For the game, Jordie Johnstone, Sculli, Brinza each had two hits and two RBI.
For Athena, Curtis finished 2-for-4 with 2 RBI and Nucci 2-for-3 with two RBI.


Class AA Semifinals
(1) VICTOR 15
(5) WEBSTER SCHROEDER 2
A sign marking 402 feet from home plate resides in dead-centerfield at Frontier Field. Chris Varone's shot went just to the left of that number and out easily. On a night when almost everything Victor hit was hit hard, the bench was still speculating minutes later as to just how far Varone had hit that ball. READ MORE. 
A fast start leads @vshsbaseball to a 15-2 win over Webster Schroeder in the AA semifinals. @PickinSplinters https://t.co/dIbdbgf0gX

— Tim Irving (@TimIrvingSports) May 25, 2018
(2) McQUAID 3
(3) PENFIELD 1
Ryan O'Mara, on to close the game, faced a bases loaded situation with one out. The tying run was on second. But a groundball to Noah Campanelli at shortstop started a 6-4-3 double play. READ MORE. 
3-1 @McQuaidBaseball tops @PHSPatriotsBB in the Class AA semifinals. @PickinSplinters https://t.co/7MrIwaSqcl

— Tim Irving (@TimIrvingSports) May 25, 2018
Class A2 Semifinals
(8) AQUINAS 5
(4) BATAVIA 10
Jordyn Schmidt finished 3-for-3 with four RBI to lead Batavia's offense. Andrew Francis contributed by going 1-for-2 with two RBI and Sam Sallome scored four runs. Batavia will play No. 6 seed Wayne on Saturday at 1:00pm.
(2) SCHOOL OF THE ARTS 3
(6) WAYNE 10
Josh Armstrong led Wayne's offense going 3-for-4 at the plate with an RBI. Sean Flannery and Logan Holgado both contributed from the top of the lineup with two hits apiece. Tommy Bolt also went 1-for-2 with two RBI and scored a run. For School Of The Arts, Jaydel Del Valle went 2-for-3 at the plate with an RBI. Wayne built a 3-0 lead after three innings and put the game away with a 5-run fourth in which five of the eight batters reached base. Wayne will play No. 4 seed Batavia on Saturday at 1:00pm.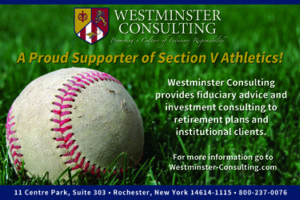 Class B Semifinals
(1) NEWARK 16
(4) PENN YAN 10
It was 8-4 in the fifth inning when Ben Cowles hit a 3-run blast to left field to put the Reds up 11-4. Penn Yan battled back to make it 11-9 in the sixth, but Newark scored 5 runs to pull away in the bottom of the 6th. Caden Murray was the winning pitcher and Ben Cowles got the save . Cowles finished 3-for-4 with a double and 5 RBI. Julius Teabout was 2-for-3 with a double and an RBI. Lucas DeVito was 2 for 5 with s double and an RBI. Penn Yan was led by sophomore shortstop Brennan Prather who went 2-for-2 with 2 home runs and 3 RBI. Prather led off the game with a home run to right field. Derrick Rivello was 3-for-5 with 2 RBI for the Mustangs . Peyton Schuck was 2-for-4 with 2 RBI for Penn Yan. Newark is now 17-5 and plays in the Class B Championship game against No.2 seed Midlakes at 4:00 on Saturday at Evans Field in Canandaigua .
(2) MIDLAKES 6
(3) WELLSVILLE 5
Devin Hicks led Midlakes with three hits and three RBI. He was also holding his own on the mound, going six innings and giving up four runs on four hits with five walks, but striking out nine batters on 102 pitches. For Wellsville, Colby Griffiths went 1-for-3 at the plate with two RBI and a run scored. Trailing 3-1 entering the sixth, Griffiths mashed a clutch, game-tying home run with one out. Midlakes bounced back in the bottom of the inning by having four consecutive batters reach base, including back-to-back run-scoring singles by Devin Kelly and Hicks. Wellsville would score two in the seventh on an error, but their rally fell short in a heart-breaking loss. Midlakes will play top-seeded Newark on Saturday at 4:00pm.
Class C1 Semifinals
(1) AVON 13
(5) PEMBROKE 1
Avon will play No. 2 seed Gananda on Saturday at 4:00pm.
(2) GANANDA 9
(6) LETCHWORTH 5
Jayden Castrechini led Gananda with three RBI and a walk. Zach Ciprich and Drew Miale each contributed with two hits apiece. Despite giving up three runs on seven hits, Ciprich was able to go five innings and strike out five batters on ninety-three pitches. For Letchworth, CJ Hallopeter went 1-for-2 with three RBI. Trailing 3-1 entering the fifth inning, Gananda took the lead after Zach Valetta and Zach Dier both scored on an error and Castrechini hit a sacrifice fly to score Nick Stange. However, Letchworth quickly regained their composure and proceeded to tie it in the top of the sixth on Ike Shearing's sacrifice fly. Gananda took the lead for good in the bottom of the inning with seven consecutive batters reaching base, including five walks in a 4-run innning. Gananda will play top-seeded Avon on Saturday at 4:00pm.
Class C2 Semifinals
(1) RED JACKET 7
(4) CAMPBELL SAVONA 1
For Red Jacket, pitcher Travis Liberty went the distance, scattering four hits and allowing no earned runs. At the plate, the Indians collected 10 hits. Spencer Jacobs and Brandon Mott led the way with two hits each. Hunter Williams, Travis Liberty, Jake Keeley, Carter Napoleon, and Chase Rizzo each added a hit. The Indians collected seven RBI. Red Jacket will play No. 2 seed Geneseo on Saturday at 1:00pm.
(2) GENESEO 5
(6) WARSAW 2
Daniel Kaye went 2-for-3 with three RBI to lead Geneseo to the semifinal victory over Warsaw. Russell Brownell contributed with two hits and two runs scored. Pitcher Jake Hamilton came through for his team with a complete game, giving up four hits and three walks and striking out six batters. For Warsaw, Chris Rucinski and Brendan Kaczmarek each had an RBI. After Warsaw tied the game at 2 in the top of the second inning on Rucinski's triple and Kaczmarek's sacrifice fly, Hamilton gave his team the lead with a sacrifice fly to score Brownell. Geneseo will play top-seeded Red Jacket on Saturday at 1:00pm.
Class D1 Semifinals 
(1) HONEOYE 13
(5) FILLMORE 6
Freshman Cameron Allison tripled in his first varsity at bat driving in 2 runs.  Brett Higley was 3-for-3 with 2 RBI and Tyler Rudolph was 3-for-4 with 3 RBI.  Jacob Thomas got the win pitching 4 1/3 innings striking out 10.  Max Yale finished the last 2 2/3 striking out 6. Fillmore's Cody Slack had 3 RBI. Honeoye will play No. 2 seed Bolivar on Saturday at 2:30pm.
(2) BOLIVAR 4
(3) NOTRE DAME 0
Bolivar will play top-seeded Honeoye on Saturday at 2:30pm.
Class D2 Semifinals
(1) BELFAST 11
(4) SCIO 2
Belfast will play No. 3 seed Avoca on Saturday at noon.
(2) ARKPORT/CANASERGA 1
(3) AVOCA 12
Avoca will play top-seeded Belfast on Saturday at noon.