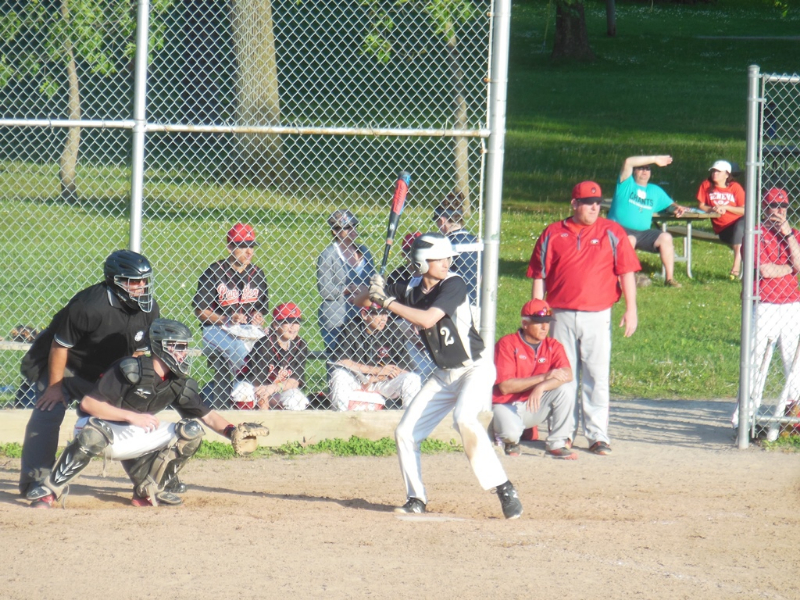 A1 Quarterfinals
(1) CANANDAIGUA 1
(8) BRIGHTON 0
Canandaigua pitcher Michael Sculli did it all from the mound and from the plate as his top-seeded Braves topped Brighton 1-0 in a good old fashioned pitcher's duel in the Class A1 Quarterfinals.
Sculli pitched a complete game and allowed only 2 hits, while striking out 2 and issuing 3 walks. But it was his sacrifice fly ball to center field that scored Jordie Johnstone in the bottom of the sixth that proved to be the deciding – and only – run of the ballgame and send the upset-minded eighth-seeded Barons home.
Brighton's Treent Wasserman was brilliant on the mound, cruising through five innings allowing just one hit and 2 walks. But in the sixth, Johnstone singled to open the inning, was advanced to second on sacrifice bunt by Dylan Mackenzie, and after a walk and a hit batsman, Sculli launched his deep fly ball to plate the only run. Wasserman took the loss despite a 2-hit, 6-strikeout, 3-walk performance.
Canandaigua advances to play Greece Athena on Thursday in the semifinals.
(3) BROCKPORT 10
(6) PITTSFORD SUTHERLAND 3
Third-seeded Brockport pounded out 13 hits and scored 7 runs in the first 2 innings to run away with a Class A1 Quarterfinal victory over sixth-seeded Pittsford Sutherland, 10-3.
Gordon Fisher and Cole Penders combined to notch 5 hits in 7 at bats and drive in 6 runs to lead the Blue Devil charge. Quinlan Ignaszak earned the victory allowing 6 hits over 6 innings
Graham Schild, Layton Cummings, Jackson Renica each had one RBI for Sutherland.
Brockport will play #2 Mendon on Thursday in the semifinals.
AA Quarterfinals
(4) FAIRPORT 0
(5) WEBSTER SCHROEDER 11
Jack Willard scattered 6 hits over 6 innings to lead the fifth-seeded Webster-Schoeder Warriors to a convincing 11-0 upset of fourth-seeded Fairport in Class AA Quarterfinals.
Willard gave up 3 singles his lone walk in the first two innings, but over the next four innings no Red Raider base runner advanced past first base. In the seventh, Ryan Bellavia gave up a walk and a single, but the game ended when the Warriors turned a double-play.
Ben Conrow led the Warriors from the plate, going 3-for-4 with 3 RBI, while Alex Vogt was perfect reaching base all four times on 2 singles and 2 walks and also scored on a steal of home in the first capping a 4-run opening inning for the Warriors. In the inning Adam Chase delivered a 2-out, bases loaded single to drive in two runs. Chase finished the game with 4 RBI. Schroeder pounded out 12 hits against 4 Fairport pitchers. Jake Schuler took the loss.
Schroeder advances to play top-seeded Victor on Thursday in the semifinals.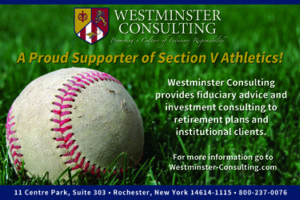 (3) PENFIELD 13
(11) CHURCHVILLE-CHILI 0
Daniel Stapleton cruised through five shutout innings on the mound while throwing less than 50 pitches, and a 7-0 lead after two innings meant the Patriots could coast to the finish line. READ MORE. 
A2 Quarterfinals
(3) HONEOYE FALLS-LIMA 4
(6) WAYNE 5
Wayne's Sean Flannery drove in Tim Catalano to break a 4-4 tie in the top of the seventh, but it was Eagles' turning a bang-bang double play with bases loaded in the bottom of the seventh which sealed a 5-4 Wayne upset of #3 Honeoye Falls in Class A2 Quarterfinal action
The Cougars threatened by loading the bases with one out in their last at-bat. But third baseman Tanner Clark snared a sharp line drive then pivoted to throw a strike to first baseman Jaiden Burlee who doubled-up the HF-L runner to end the game and send the Eagles into Thursday's semifinals against SOTA.
Tommy Bolt earned the win for sixth-seeded Wayne after hurling the last 2.2 innings giving up just one hit. Hayden Smith took the loss for HF-L, allowing just seven hits while striking out 4 in a complete-game performance.
HF-L spotted Wayne a 4-0 lead as the Eagles scored three times in the top of the first and once in the third. In the first, Burlee's double plated two runners and in the third Logan Holgado scored on a fielder's choice.
But the Cougars clawed back with 4 runs in the bottom of the fifth as Jack Ivedie drove in two runs with a double, which was matched by Matt Worley's two run double two batters later. In the inning, HF-L logged four hits and drew two walks.
(2) SCHOOL OF THE ARTS 14
(10) GENEVA 5
David Fitzgerald, Alfredo Aponte, Ross Janezic each had two hits to lead second-seeded School of the Arts to a convincing 14-5 victory over #10 Geneva. On the mound, Justice Salamone and Reece Correra combined to handcuff the Panthers, allowing just 2 hits while striking out 14.
The Silverhawks advance to play Wayne Thursday with a trip to the sectional finals on the line.
(4) BATAVIA 18
(5) LEADERSHIP ACADEMY 0
Andrew Francis went 4-for-6 and drove in 4 runs to pace the Batavia Blue Devils to a shutout victory over Leadership Academy in the Class A2 Quarterfinals.
Hunter Mazur earned the win allowing 0 hits and striking out 7 in three innings of work.
Brandon Betances (3-for-3, 4 RBI), Chandler Baker (2-4, 3 RBI), Sam Sallome (2 triples, 2 RBI), Jordyn Schmidt (3-for-3), and Taiyo Iburi-Bethel (2-for-2) also had multi-hit games for the Blue Devils, who will play No. 8 seed Aquinas in the A2 Semifinals on Thursday.
(1) EAST 4
(8) AQUINAS 6
Sam Leonardo threw three scoreless innings in relief to pick up the win. Trey Brown finished 2-for-2 with six stolen bases, two runs scored and two RBI. John Collins added two hits and two RBI for the Lil Irish.
B Quarterfinals
(10) MYNDERSE 3
(2) MIDLAKES 13
Devin Kelly belted a 3-run home run and added an RBI single to pace Midlakes to a 13-3 win over rival Mynderse in Class B Quarterfinal action. Connor Young earned the win with 4 innings of 5-hit ball. For Mynderse, Connor Young finished the day with 3 doubles. Midlakes will play Wellsville in the Semifinals on Thursday.
(3) WELLSVILLE 8
(6) LIVONIA 5
Wellsville scored 4 runs in the fourth and 3 in the fifth to pace the victory in Class B Quarterfinals action. Wellsville will play Midlakes in the Semifinals on Thursday.
(4) PENN YAN        W
(5) BATH-HAVERLING       L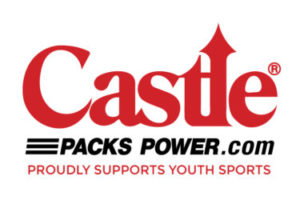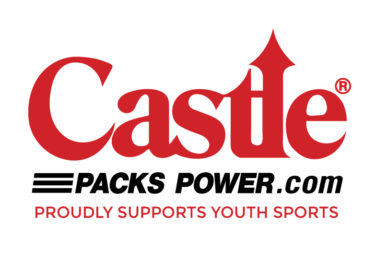 C2 Quarterfinals
(1) RED JACKET 7
(9) PERRY/MOUNT MORRIS 0
Red Jacket's Hunter Williams tossed a 3-hit, complete game shutout to pace the Indians. Spencer Jacobs added a 2-run home run for RJ, which improves to 14-5
(3) SOUTH SENECA/ROMULUS 6
(6) WARSAW 13
Sixth-seeded Warsaw scored 2 runs in the sixth and 5 runs in the seventh to upset third-seeded South Seneca/Romulus 13-6. Warsaw will face second-seeded Geneseo in the semifinals on Thursday.
(4) CAMPBELL-SAVONA  5
(5) OAKFIELD-ALABAMA  4
C1 Quarterfinals
(1) AVON  9
(8) EAST ROCHESTER  0
(2) GANANDA  5
(7) LEROY  1
(3) WILLIAMSON  2
(6) LETCHWORTH  6
D1 Quarterfinals
(1) HONEOYE  4
(8) YORK  3
(3) NOTRE DAME BATAVIA  11
(6) ALFRED-ALMOND  10
D2 Quarterfinals
(2) ARKPORT  
(7) NORTHSTAR CHRISTIAN